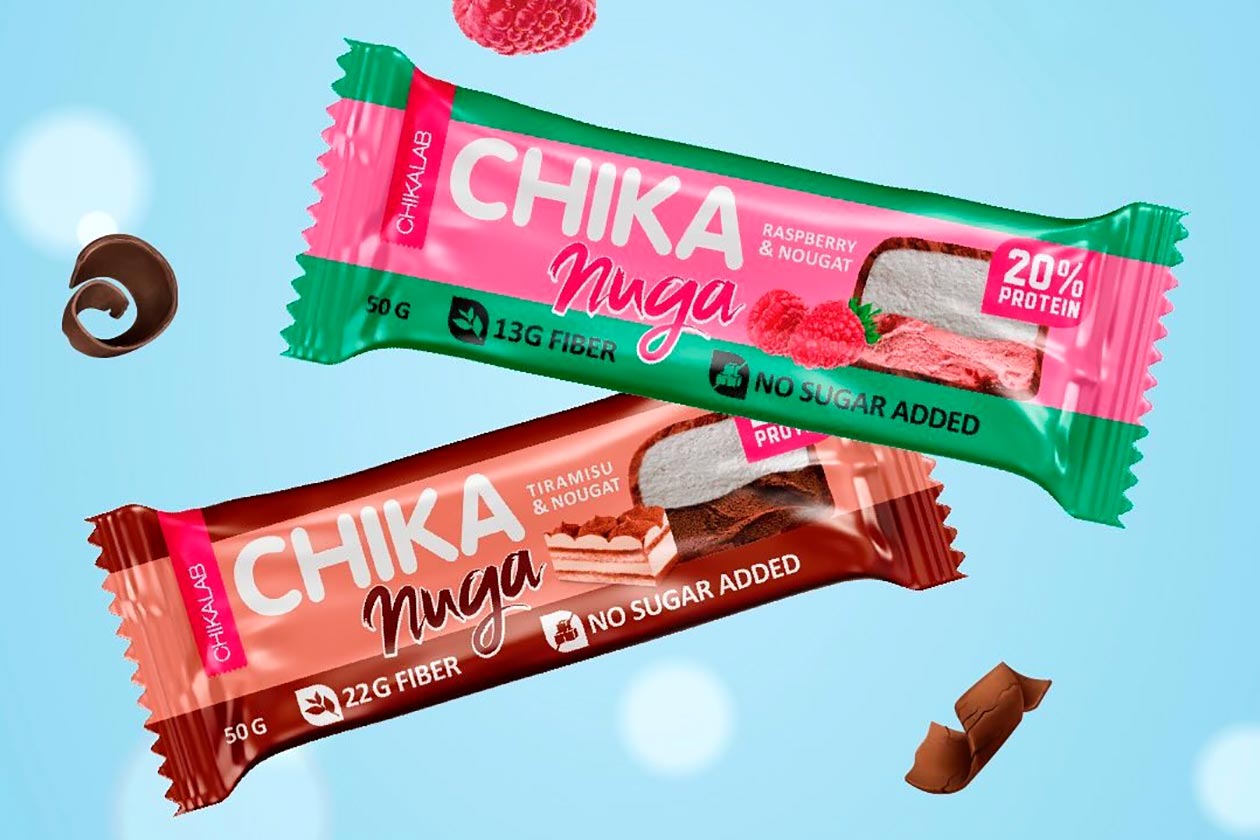 Bombbar is back, following its recently released crispy-piece filled Crunch Protein Bar, with another bar format snack under its Chikalab line, in Chika Nuga. Fans of the brand will already know, Bombbar is not short on bars, with an absolutely incredible amount to choose from, although what sets this one apart comes down to the type of consistency on the inside.
Bombbar and Chikalab's Chika Nuga promises a light and sweet, nougat-like main body wrapped in delicious milk chocolate. The 50g product is relatively high in protein, packing a respectable 15g alongside an impressively low 10g of carbohydrates, no sugar, 21 to 22g of fiber, and a somewhat high 11 to 12g of fat, all ending in a calorie count of 228 to 235 calories.
There are two flavors available for the new Chika Nuga protein bar, with Raspberry & Nougat, featuring a raspberry layer underneath the nougat body, and Tiramisu & Nougat, with a tiramisu base running along the bottom. You can already grab Bombbar's latest Chikalab creation from its online store at a reasonable 1320₽ (20.88 USD) for a box of a dozen bars.