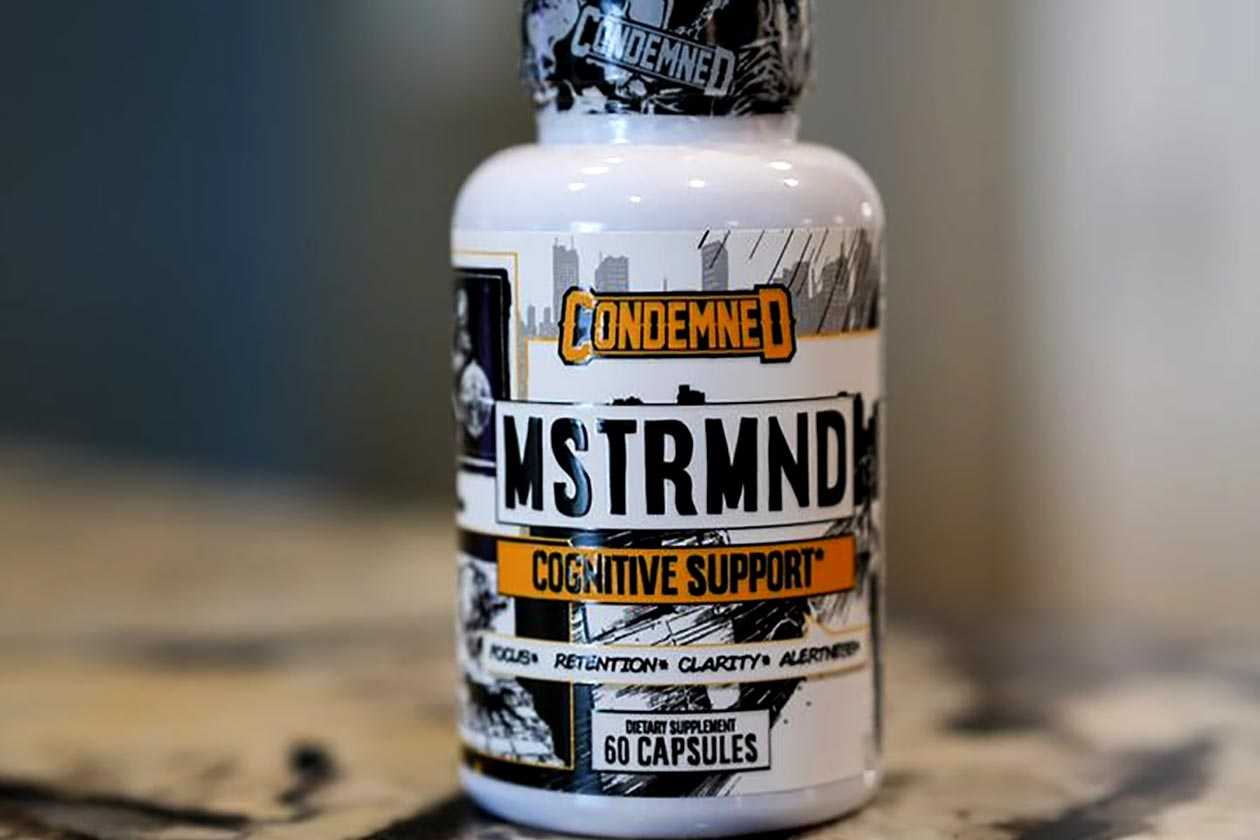 Reputable sports nutrition competitor Condemned, known for effective supplements like the Convict pre-workout and fat burner Arsynist, is entering an all-new category between now and the New Year, although it's one many others are already in. While Condemned has a relatively diverse selection of products, it does not have a nootropic, and that is what's coming early next year.
Mastermind, or officially spelled MSTRMND is an upcoming energy, focus, clarity, and cognition-supporting supplement from Condemned that is loaded with ingredients to deliver on its promised benefits. Like many of its products, MSTRMND brings together a range of reliable and premium components, and they're all transparently dosed, so you know how much of everything you get per serving.
Condemned MSTRMND comes in capsules, with two per serving, each packed with standard ingredients like lion's mane at half a gram, 150mg of mucuna pruriens, 250mg of choline bitartrate, 20mg of noopept, and 10mg of vinpocetine. As for the premium side of the supplement, it has a few reputable branded ingredients in 150mg of the proven Sabroxy, 100mg of CognatiQ, previously NeuroFactor, and 30mg of Infinergy plus 120mg of regular caffeine anhydrous.
MSTRMND brings together a nice balance of a variety of ingredients and respectable dosages, all in the name of providing a comprehensive nootropic experience, increasing energy, enhancing focus and cognition, and improving clarity and alertness.
As mentioned, Condemned is currently aiming to launch its first-ever nootropic product before we move into 2023, so not only do we have all of its details, there isn't long to wait before fans can purchase MSTRMND. The reliably formulated and undoubtedly effective supplement will feature the brand's new look for 2022, adding some pop to its appearance and matching it with the rest of Condemned's lineup.