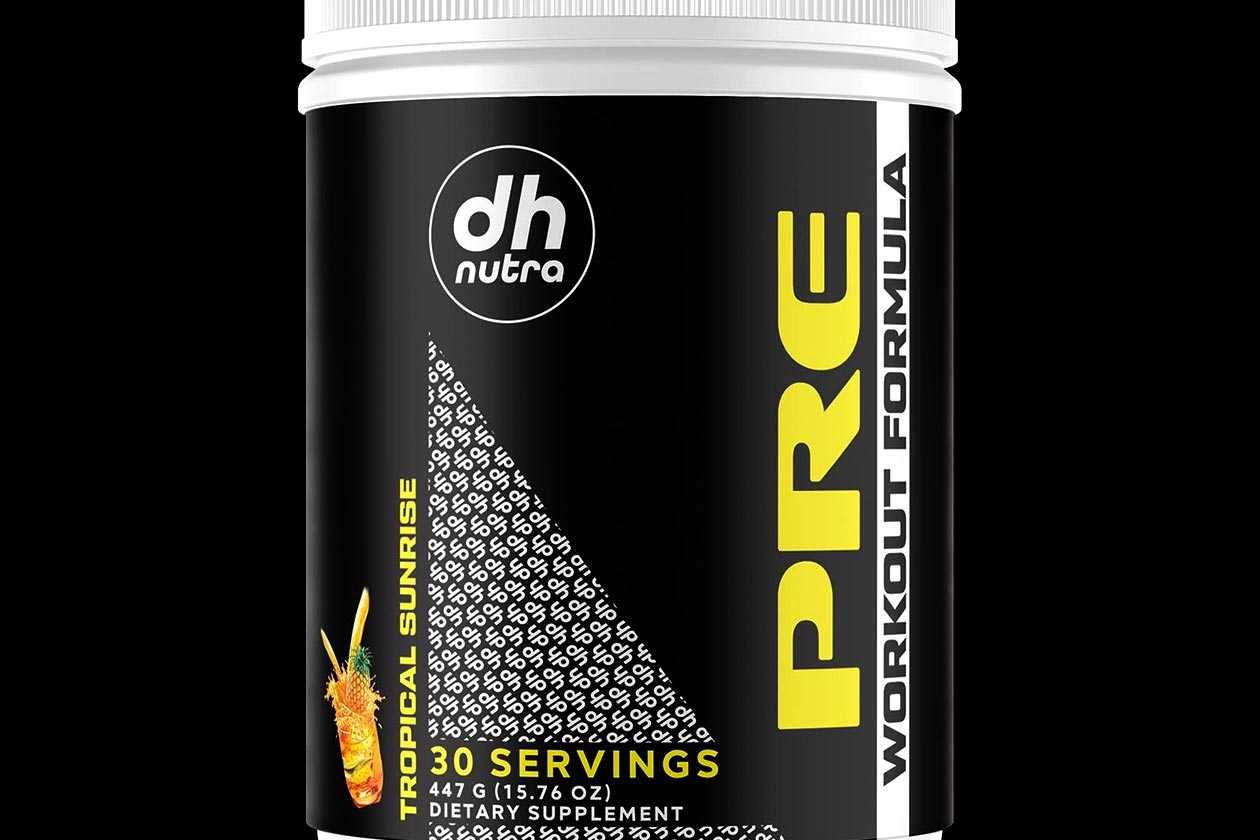 A few months ago, newcomer DH Nutra revealed a bunch of upcoming supplements to go alongside its original capsule formulas; the thermogenic Define and pump-enhancing Develop. All of those items are now in stock and available for purchase, and while Define and Develop are more advanced, comprehensive products, that is not the case with each of the brand's new additions.
Joining DH Nutra's Define and Develop are the simple and self-explanatory supplements; Omega, packing 1.2g of fish oil in each of its 60 softgels per bottle, and Creatine, a 300g tub of unflavored creatine monohydrate powder. The other three products the brand has dropped are a bit more complex, and two of them are particularly similar, with a few ingredients and one benefit separating them.
Pre-Workout is one of the advanced supplements from DH Nutra featuring a sizeable 7.5g of citrulline for pumps, just a gram of beta-alanine to support performance, half a gram of betaine, GABA, Dynamine, and a moderate 225mg of caffeine for energy. The last two and similar products are Amino and Amino + Energy, the former featuring BCAAs, glutamine, and electrolytes, and the latter a 5g blend of many different aminos, including BCAAs, and an energy blend.
With the varying levels of complexity, some packing multiple ingredients and some much simpler, the price of DH Nutra's newest supplements are not all the same. The amino cocktails and Creatine are equal at $34.99 a tub, while Omega is substantially and fittingly lower at $19.99, and for DH Nutra Pre-Workout, you'll pay the same as Define and Develop at $39.99 for a tub of 30 full servings.