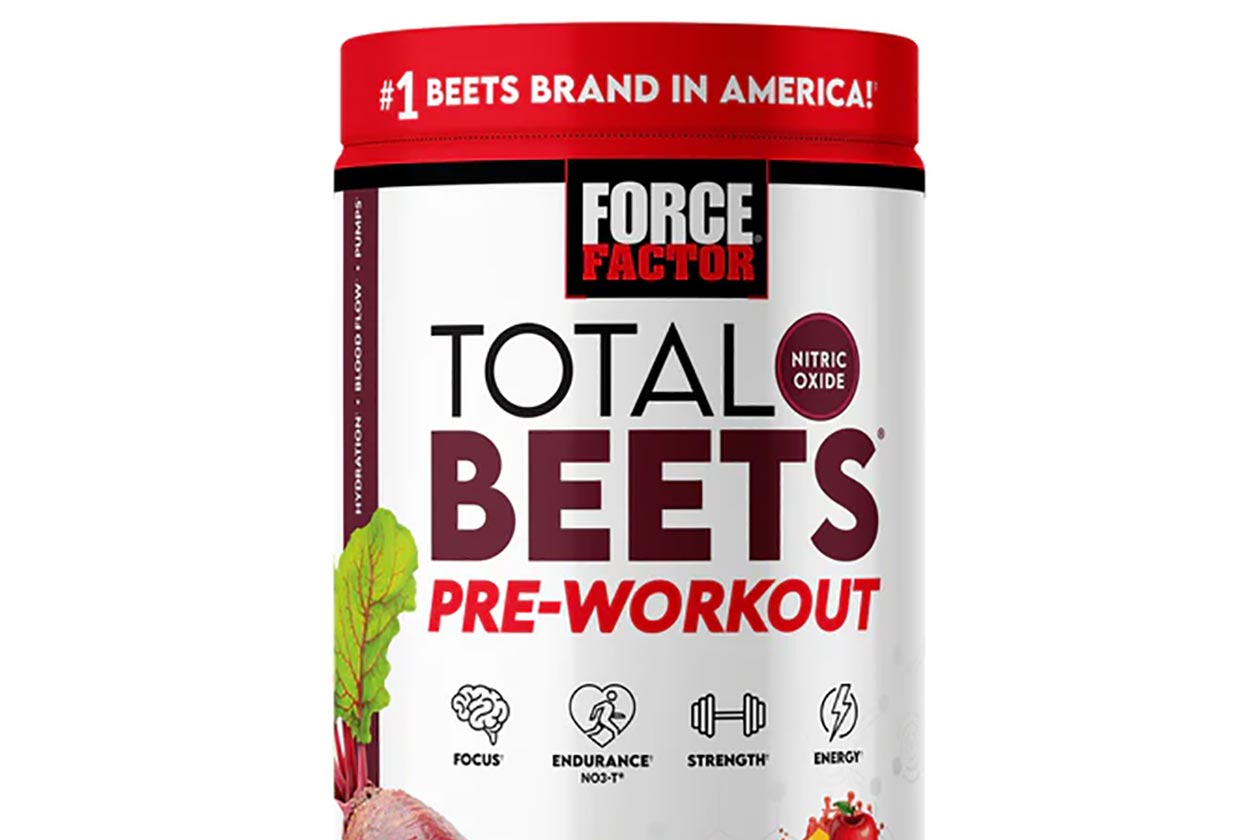 Total Beets started as a beets-based supplement in powder, tablet, and chewable format, but Force Factor has since evolved the product well beyond that into a comprehensive series. There are now Total Beets Gummies, the energizing Total Beets Energy, the Total Beets Superfood Shot, Total Beets Blood Pressure Support, and currently rolling out onto shelves is Total Beets Pre-Workout.
Force Factor's Total Beets Pre-Workout is kind of what you'd expect based on the series and name, with a supplement featuring a reliable amount of beets and several other ingredients to make it a pre-workout. On the side of the beets, the product has a hefty 5g of beet powder, and for even more nitrates to further enhance pumps, there is a gram of premium NO3-T arginine nitrate.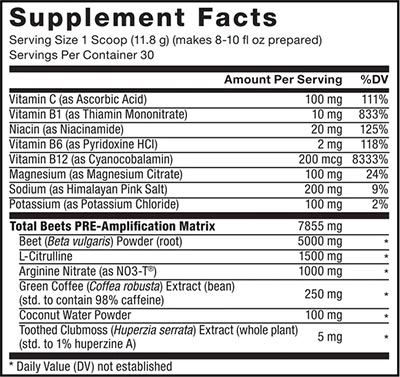 The beets and NO3-T aren't alone in Total Beets Pre-Workout, as mentioned, Force Factor has included several other, more standard pre-workout components. There is a moderate 1.5g of another pump-supporting ingredient in pure citrulline, a light 100mg of coconut water, 50mcg of huperzine A, and green coffee bean providing 245mg of caffeine for a nice boost in energy.
Total Beets Pre-Workout isn't supremely advanced or loaded, but it's a great addition to the Force Factor series and shows the brand is open to infusing the line's key ingredient into advanced categories like pre-workout. The brand's website does currently say Total Beets Pre-Workout is still coming soon, but if you head over to GNC, you can purchase it at $39.99 in two fruity flavors.