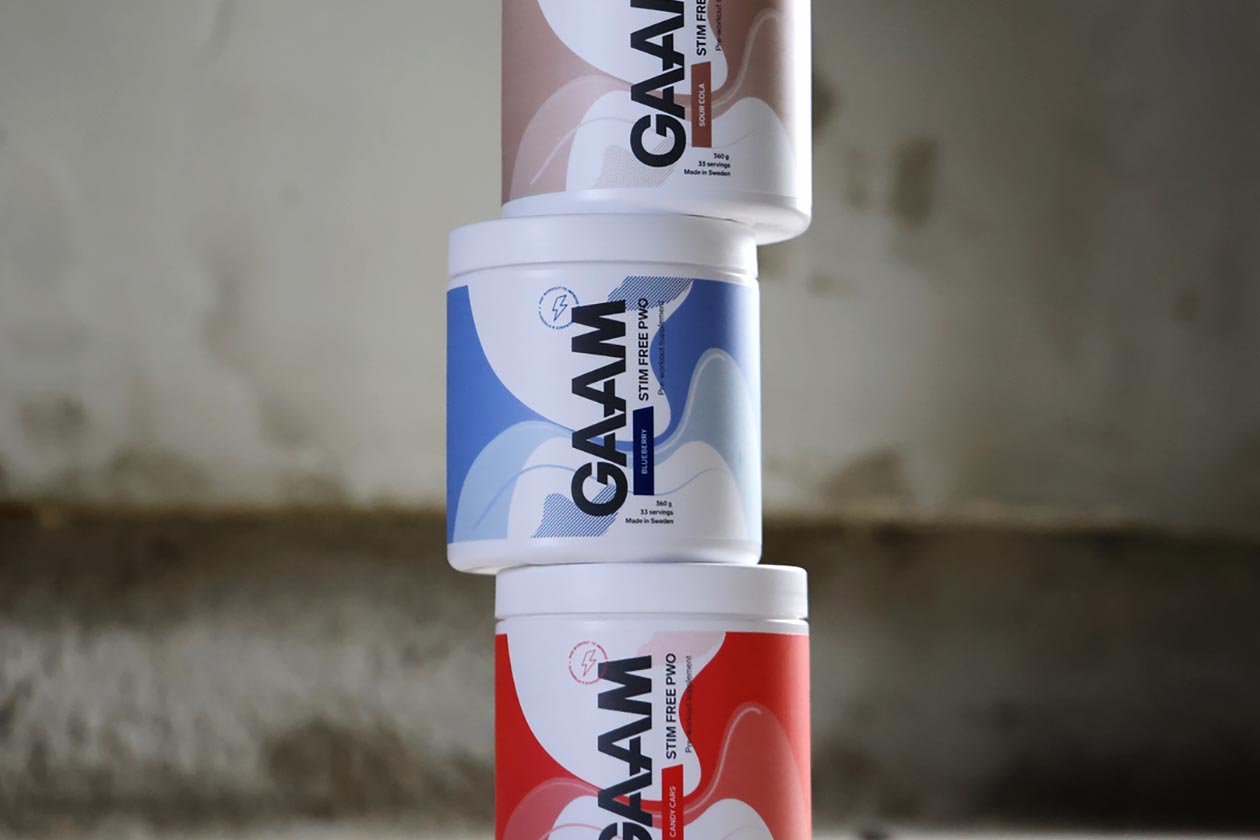 House brand GAAM Nutrition from Swedish sports nutrition retailer Proteinbolaget has come out with a stimulant-free alternative for the most competitive category out there in pre-workout. Now available alongside the brand's best-selling pre-workout competitor PWR is Stim Free PWO, designed to help power you through your workout, but without the use of stimulants of any kind.
GAAM Nutrition's Stim Free PWO doesn't have extensive list of active ingredients or supremely high dosages of its few components, although that is in line with PWR and expected at its price. The supplement's key features include B vitamins, minerals, half a gram of choline and 450mg of n-acetyl-l-tyrosine for focus, a gram each of betaine and taurine, and 3g of pure citrulline.
Again, there isn't a massive amount of ingredients in Stim Free PWO, with the formula mostly built to enhance muscle pumps. You can stack it with GAAM Nutrition's PWR for a wider variety of benefits, as there is no major crossover to be concerned about. The combination of the stimulant pre-workouts adds another gram of betaine, 2.5g of beta-alanine, and 225mg of caffeine for energy.
To keep things consistent, Proteinbolaget and GAAM Nutrition have priced the new Stim Free PWO exactly the same as PWR at SEK 199 (19.12 USD) for a tub of 33 servings. As mentioned, the formula isn't loaded, but neither is the price, in that rare realm of under $20, and there are three flavors to choose from right out of the gate in Sour Cola, Blueberries, and Candy Cars.