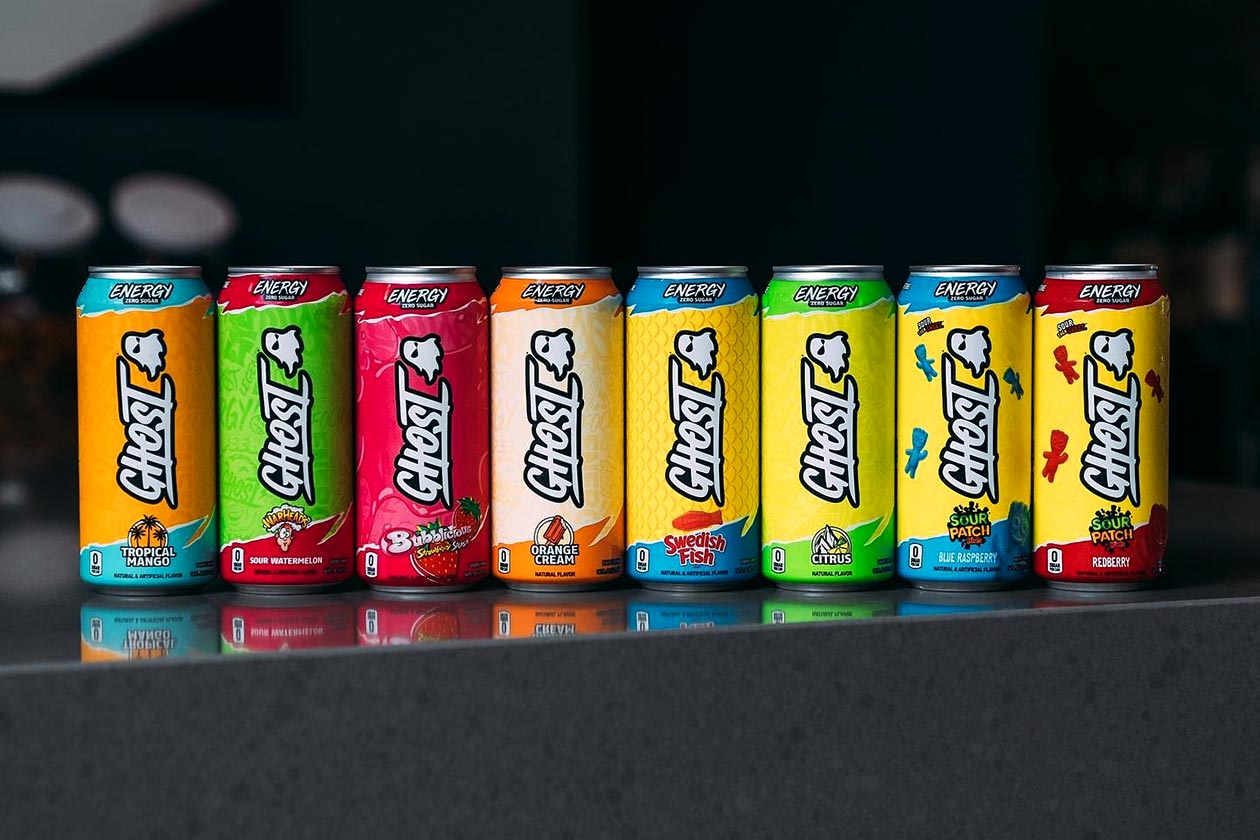 Our Energy Drink Brand Of The Year for 2022, from the many competitive nominees, is Ghost and its premium product Ghost Energy, which has had an absolutely massive impact in the short two years it's been on the market. There were a few busy energy drink brands this year, and Ghost was one of them, although more importantly, and as many may know, beverage is only part of what it does, which makes its performance in the highly competitive space even more impressive.
The original lifestyle supplement company didn't expand its selection of energy drinks this year with any sort of spin-off or alternative version, nor did it come out with any other kind of beverage. Ghost did what we want from our favorite energy drink, and that is add more flavors to the menu of the product we've come to know and rely on, and not miss a beat, nailing each of those flavors right out of the gate.
It is mostly the impressive consistency of nailing flavor extensions, one after another, that wins Energy Drink Brand Of The Year for Ghost Energy. From Orange Cream to the authentic Swedish Fish, and the incredibly memorable and incomparable Warheads Sour Green Apple. Some of the other highlights that helped the product stand out above the rest were the fun of its collaborations, the special edition reskins for festivals, and, of course, Maxx Chewning's Strawbango Margarita.
Ghost has always been about hitting home runs in its sports nutrition supplements, and that has now become a consistent trait in Ghost Energy. Fans of the product couldn't ask for more from a brand and energy drink, and we can only imagine what the future holds. All of the above, combined with Ghost Energy's ease of availability, makes it easy to award the beverage Energy Drink Brand Of The Year.