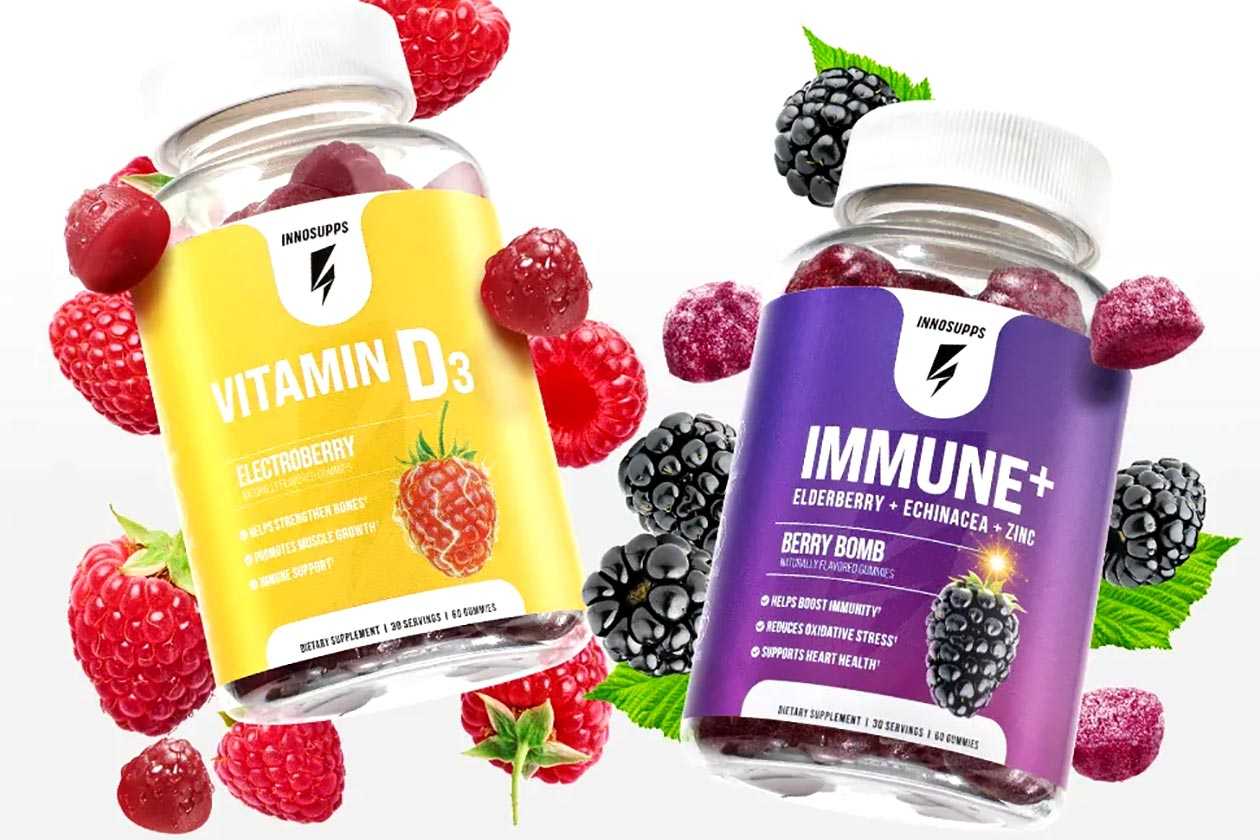 It was only a few short days ago we reported on Inno Supps entering the world of gummy supplements with two straightforward products, each named after their main ingredient in ACV+ and Vitamin C. It seems the ever-busy brand was not entirely done with the format just yet and has followed up ACV+ and Vitamin C with two more gummy supplements in Immune+ and Vitamin D3.
Like the first two gummy products, Inno Supps Immune+ and Vitamin D3 explain a lot about themselves in their names. Immune+ is the slightly more complex of the two, combining a handful of common ingredients to support and strengthen your immune system. The supplement includes vitamins C and D3, a light 3mg of zinc, then elderberry and echinacea at 100mg and 15mg, respectively.
As for Inno Supps' other new gummy supplement, Vitamin D3, as per its name, it is a standalone vitamin D formula featuring 25mcg of the multi-benefit vitamin in each of its two gummy servings. To keep things nice and consistent, similar to most of Goli Nutrition's gummies, Inno Supps' tasty products are the same price, with Vitamin C, Vitamin D3, ACV+, and Immune+, all $28 each.