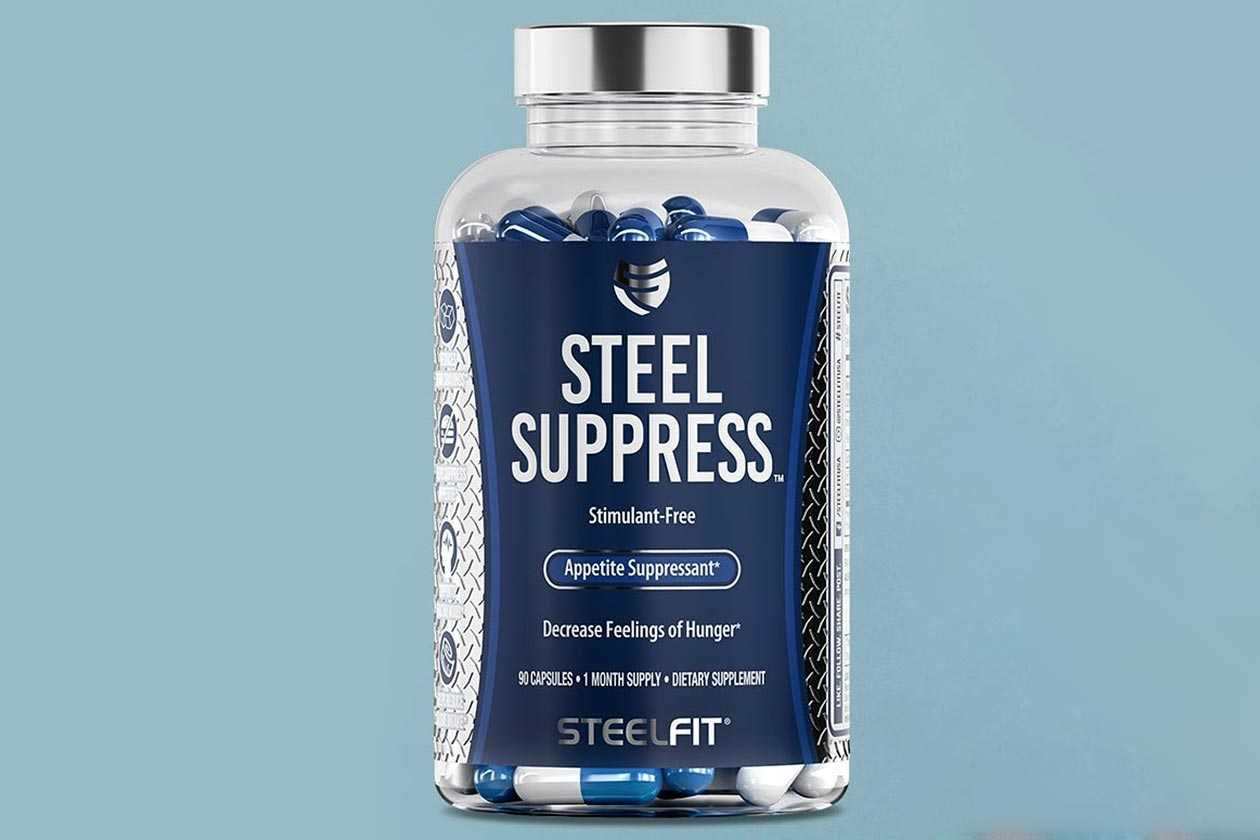 Fat-burning supplements are a dime a dozen, with the weight loss category being one of the most competitive and saturated in the sports nutrition industry. Most of the time, they bring together stimulating ingredients like caffeine and yohimbine to increase energy and focus, with a few other components to support fat loss benefits beyond what you can feel.
There are several weight loss products that take a more specialized approach and target a specific stimulant-free benefit or effect, and that is what we have here today in Steel Suppress from SteelFit. Steel Suppress is a fat-burning supplement that aims to get you results by helping suppress your appetite and decrease hunger, obviously leading to a more consistent diet and, in turn, more weight off the scale.
SteelFit's Steel Suppress has many premium, branded ingredients, and interestingly, while appetite is the key focus of the product, it features components for support in other areas as well. The star of the show for the title benefit of appetite suppression is Supresa, a branded form of saffron, included at 176.5mg a serving and clinically shown to decrease hunger.
Also, in SteelFit's newest fat-burning innovation, a gram of black cumin extract, 100mg of 5-HTP, half a gram of caralluma extract, 3mg of CapsiAtra, and a solid 250mg of another premium, proven, and multi-benefit ingredient in InnoSlim. Steel Suppress is a solid supplement built specifically for hunger, and the formula makes it reasonably versatile as you can stack it with other fat burners with little crossover.
SteelFit's online store at steelfitusa.com is the place to go to get your hands on the all-new Steel Suppress, and it is priced in the regular range of 30 to $40 at $39.95, and that is before any discount. The brand does have bundles on its website that come with a percentage off the price, and while Suppress isn't a part of any of those, we suspect that will eventually change.