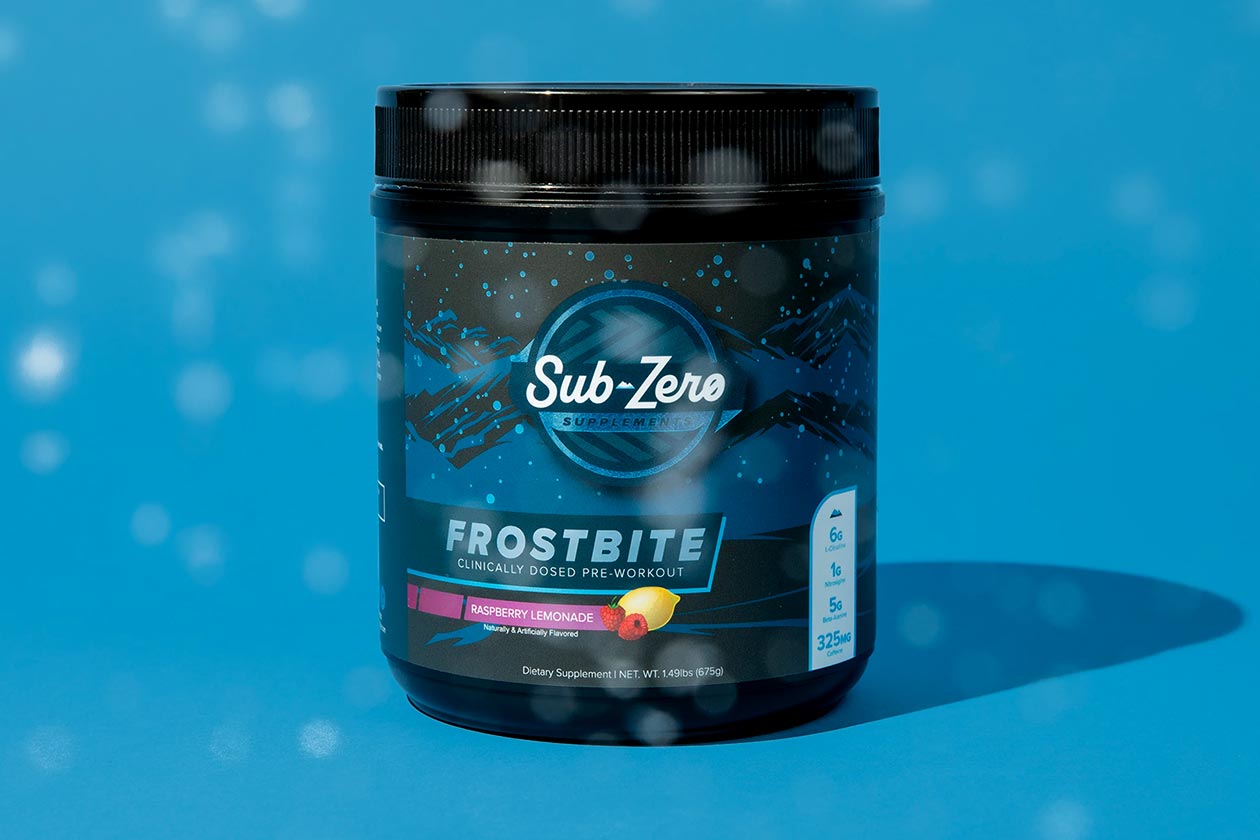 Sub-Zero Supplements is another new entry into the increasingly competitive sports nutrition industry, only hitting the market within the last couple of months. Like most newcomers, Sub-Zero has started its journey in the saturated pre-workout category, and it does have just the one product in the clinically dosed and well-rounded formula, Frostbite.
Sub-Zero Supplements' Frostbite brings together several reliable ingredients and dosages to enhance pumps and performance, as well as elevate energy and focus. The product has a single premium branded component in Nutrition21's popular and ever-present pump-supporting ingredient, Nitrosigine, included at a gram in its two-scoop serving.
The Frostbite pre-workout from Sub-Zero Supplements comes with highlights like a solid 6g of pure citrulline to power pumps, and taking care of the performance and endurance is a hefty 5g of beta-alanine. Caffeine is in the mix to increase energy at a little more than 300mg, huperzine A and 1.75g of tyrosine are there for focus, and interestingly, Sub-Zero has thrown in a common testosterone-boosting component in fenugreek.
Considering the pre-workout Frostbite is the first outing for Sub-Zero Supplements, it has done a pretty good job on the formula side, including, at the very least, something for each of the core pre-workout benefits of energy, focus, pumps, and performance. You can find out more about the brand and its debut product on its website, where you can buy a 25-serving tub of Frostbite at $54.99 in a Raspberry Lemonade flavor.