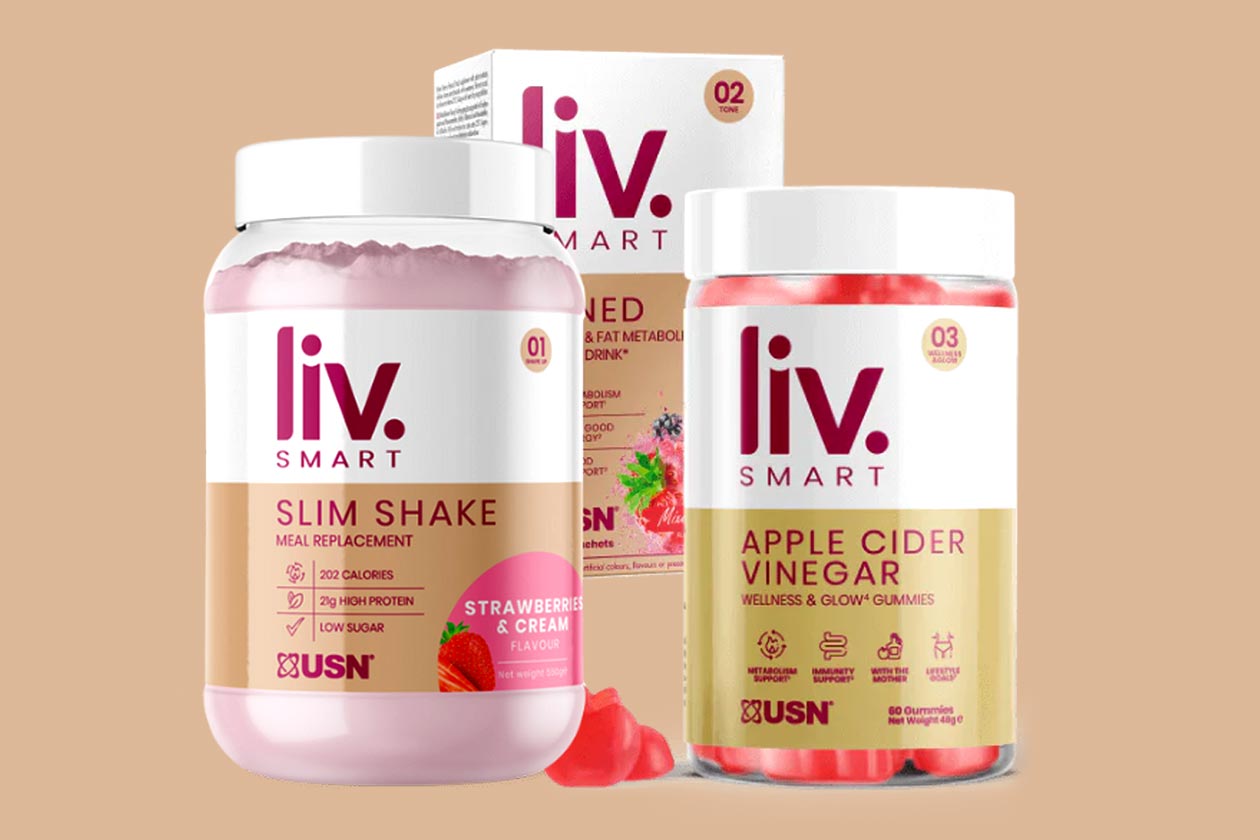 South African giant USN has an all-new health and wellness line of supplements, and it is branded very differently from anything else it has on the market, almost like an entirely separate brand. It is the Liv Smart collection, and there are three products in it, the meal replacement Slim Shake, the fat burner Toned, and the basic Apple Cider Vinegar Gummies.
Slim Shake
USN's Liv Smart Slim Shake is a comprehensive meal replacement supplement combining a balanced nutrition profile with added vitamins and minerals to support general health and wellness. The macros on a serving of the product include 21g of protein, primarily from soy and pea isolate, an almost equal 17g of carbohydrates, 7.3g of fiber, 5.7g of fat, and 203 calories.
Toned
The next supplement in the Liv Smart Series from USN is Toned, a weight loss formula, although it's not overly advanced or as complex as we've seen in competitors from the brand in this category. Liv Smart Toned comes with unlisted amounts of taurine, garcinia cambogia, carnitine, yerba mate, and n-acetyl-l-tyrosine, then some transparent components in 16mcg of chromium and the reliable stimulant caffeine at a moderate 150mg.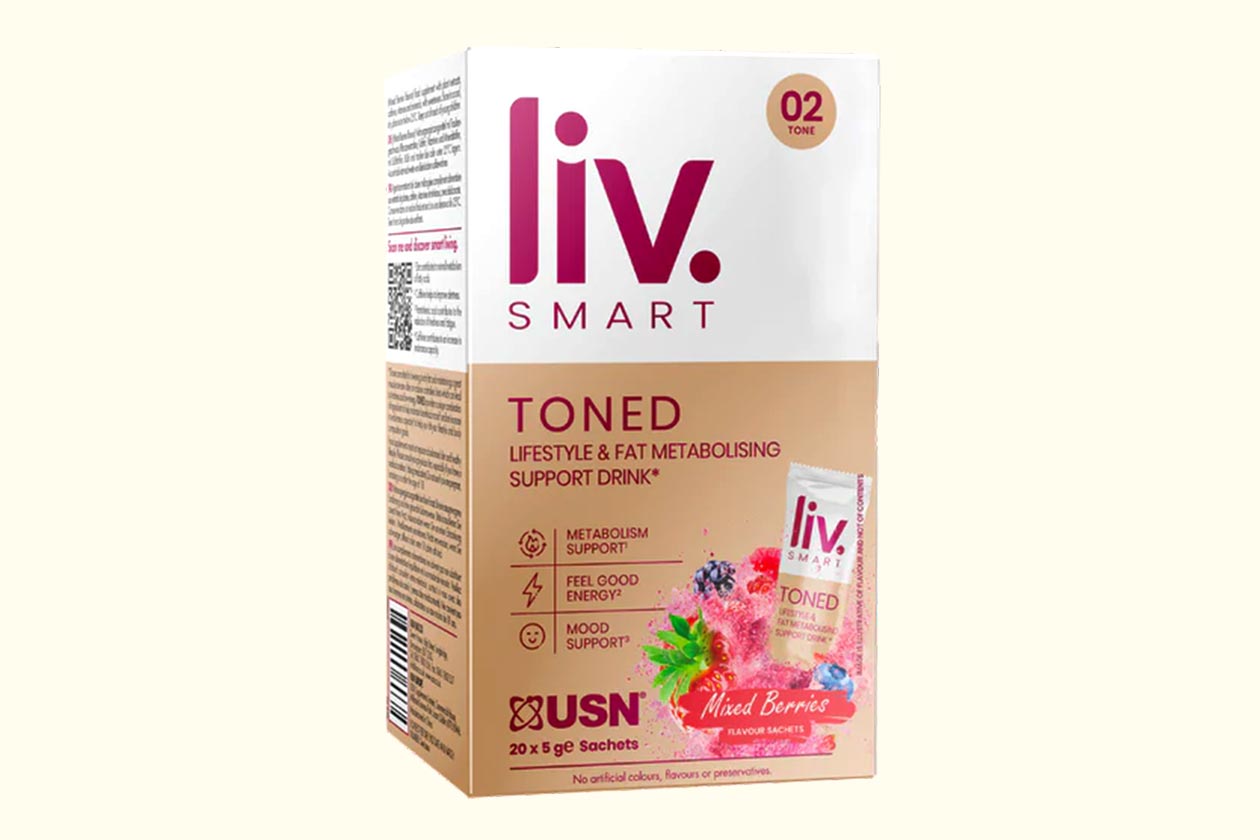 Apple Cider Vinegar Gummies
Last but not least is Liv Smart's Apple Cider Vinegar Gummies, and this is the simplest entry in USN's health and wellness collection. As per the name, apple cider vinegar is the key ingredient in the gummies at a respectable dose of a gram per two gummies, alongside incredibly small amounts of pomegranate and beetroot juice at the same 80mcg each.
UK and Europe
It is interesting to note that USN's Liv Smart Series is out and available, although it is not something you'll find in its home and major market of South Africa. The international brand has put together the set of health and wellness products specifically for the UK and Europe, and that is where it is currently making its way out to retailers, including USN's own dedicated UK website, where all of the items are £15 (18.37 USD) each.