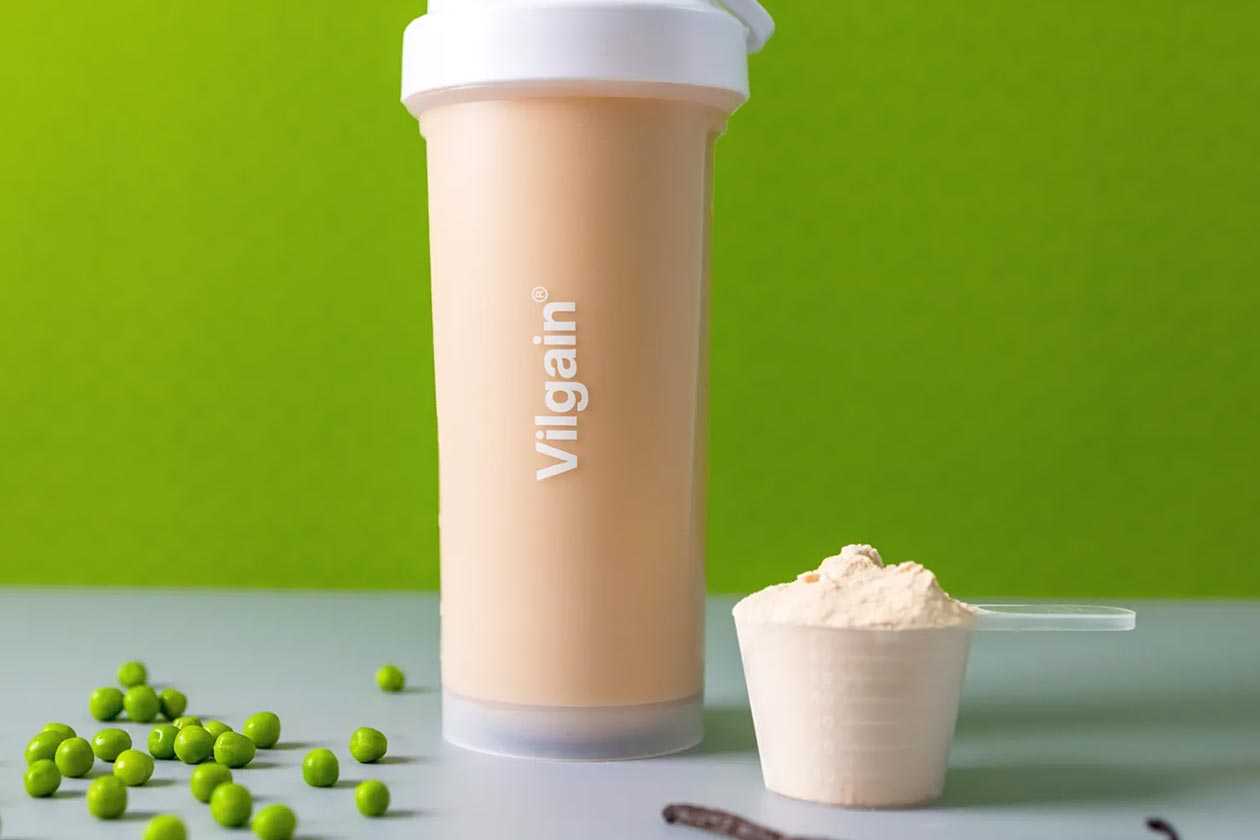 Vilgain, out of Czechia, is one of the many European brands that can service your needs more than most, with an absolutely massive selection of sports nutrition supplements, nutrition products, and functional foods. It has straightforward standalones like creatine and vitamins, and some more advanced supplements like a pre-workout and complex fat burner.
When it comes to protein powder, Vilgain previously had just one competitor named Whey Protein, and it is precisely that, a basic grass-fed whey concentrate-based product providing 22g of protein and around 124 calories. This month the brand is rolling out a highly requested second protein powder, and like most other supplement companies adding another competitor to the category, it is a vegan-friendly alternative.
Vilgain's vegan protein powder is as obviously titled as Whey Protein with Plant Based Protein, and it is just as straightforward, combining pea and rice protein to provide 24g of protein per serving. The brand has also added free form methionine for a better amino profile, with its other macros being 1.5g of carbohydrates, almost zero sugar, 2.1g of fat, and 117 calories.
The only downside to Plant Based Protein for fans of Vilgain is they don't get the same variety of flavors as Whey Protein, which has a sizeable menu of nine options and three sizes. Plant Based Protein comes in only one flavor, a traditional Vanilla, and it has just one size in a one-kilogram bag packing enough powder for 33 servings and costing €29.99 (31.70 USD).