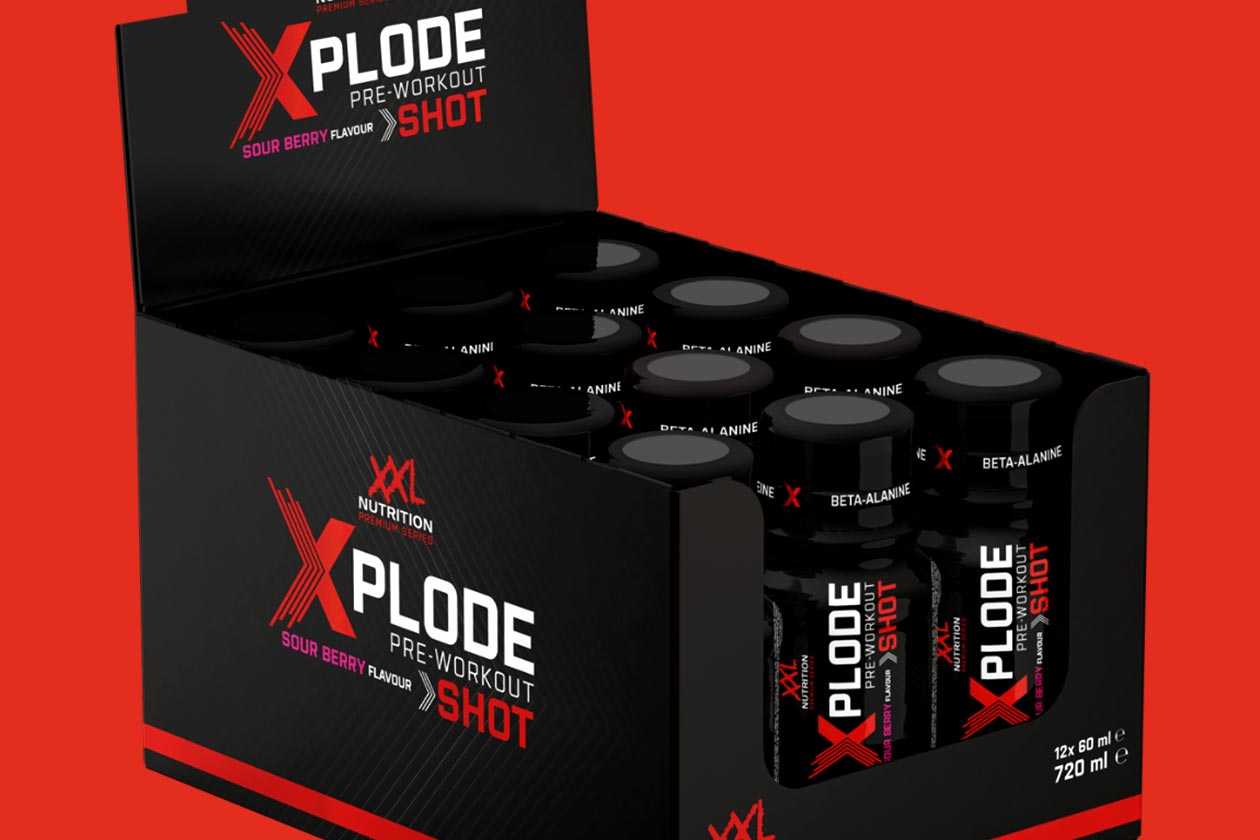 Retailer and brand XXL Nutrition has expanded on its lightly-dosed pre-workout Xplode by also coming out with a compact and convenient shot version named Xplode Pre Shot. The on-the-go spin-off actually has similarly moderate dosages to the original supplement, although it is missing one of the star ingredients in the caffeine-free stimulant enXtra, which is dosed at 300mg in Xplode.
The complete formula powering XXL Nutrition's Xplode Pre Shot includes 2.5g of beta-alanine for performance, 2g of arginine AKG, 250mg of guarana, a gram of taurine, half a gram of glucuronolactone, 200mg of green tea, 200mg of choline, and lastly, a low 160mg of caffeine.
As you can see, the combination of ingredients and dosages powering the new Xplode Pre Shot aren't anything supremely impressive, but certainly enough to provide a sizeable pre-workout experience compared to your typical energy drink. The beta-alanine is reasonable, and so is the taurine, with the caffeine offering a nice kick, but after that, it doesn't quite compare to your average powder pre-workout.
XXL Nutrition's Xplode Pre Shot is in stock and available directly from the retailer's online store in your choice of a single shot or a slightly more cost-effective box of a dozen. A single 60ml bottle will cost you £2.16 (2.65 USD), while the box is £21.52 (26.36 USD), which works out to £1.79 (2.20 USD) a shot, and there is only one flavor to choose from at the moment in a refreshingly fruity and sweet, Sour Berry.