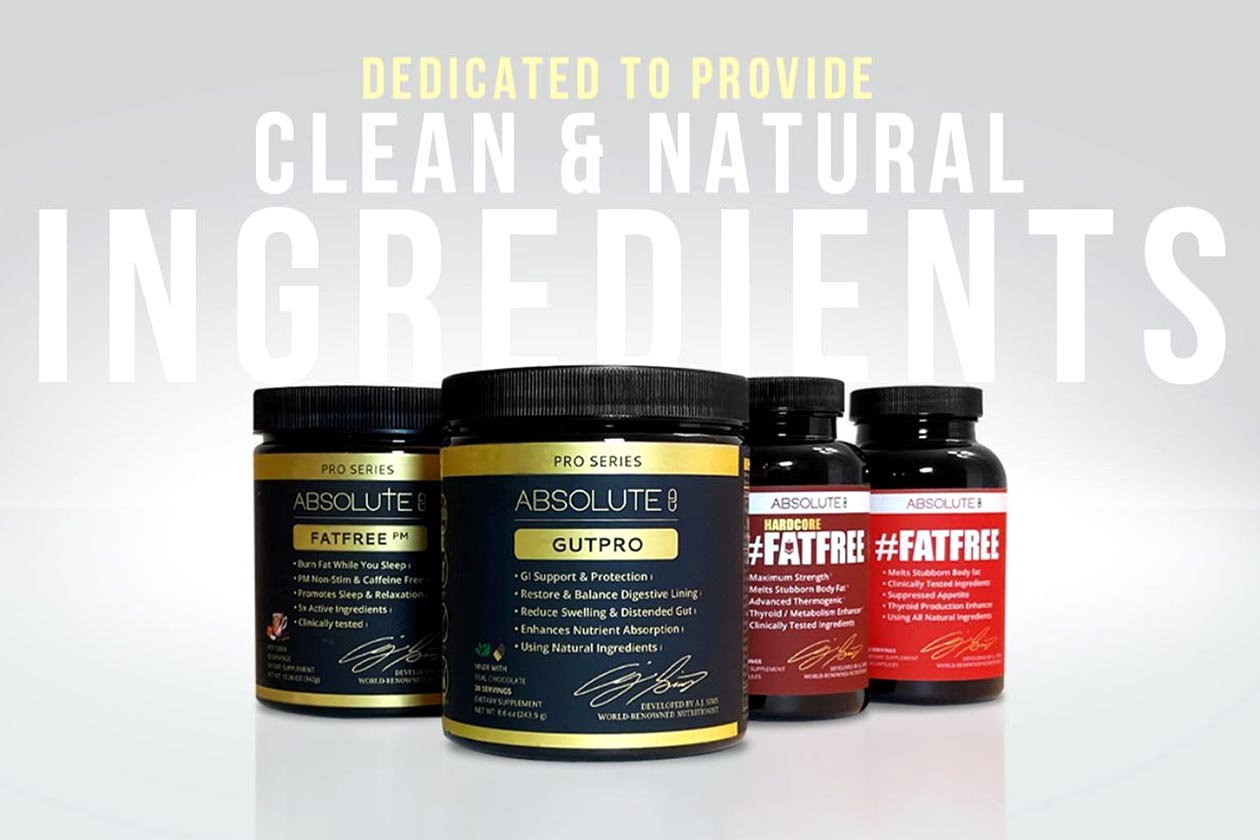 AJ Sims is a reputable bodybuilding coach behind several high-profile, well-known IFBB Pros, including Hassan Mostafa, Joel Thomas, and classic competitor Robert Timms. Sims also has his own line of supplements named Absolute Supps, and while it has been on the market for a couple of years, moving into 2023, it is looking to step things up by expanding its selection and distribution.
Absolute Supps has dropped four products in its short time in the sports nutrition industry, the majority of them focused on weight loss. There is the stimulant-powered Fat Free Hardcore, a stimulant-free alternative in Fat Free Non-Stim, and the more nighttime-suited Fat Free PM. The one last item is the health and wellness-style GutPro, a supplement entirely dedicated to gut health and digestion.
Similar to AJ Sim's coaching, his products feature some solid formulas, with the energizing Fat Free Hardcore being a great example of that. Some of the highlights from the high-powered fat burner include 5mg of yohimbine, 50mg of the premium stimulant Dynamine, 300mg of caffeine, and the weight loss-specific components, 50mg of ProGBB, another 50mg of CapsiMax, 200mcg of 3 5 diiodo-l-thyronine, and a solid 125mg of Paradoxine grains of paradise.
You can purchase Fat Free Hardcore as well as Fat Free PM and GutPro straight from Absolute Supps' online store, where you can also find out more about the brand and its specialized set of supplements. As mentioned, AJ Sims and his brand are looking to pick things up this year, so expect to see Absolute Supps in the news more here at Stack3d as we make our way through 2023.