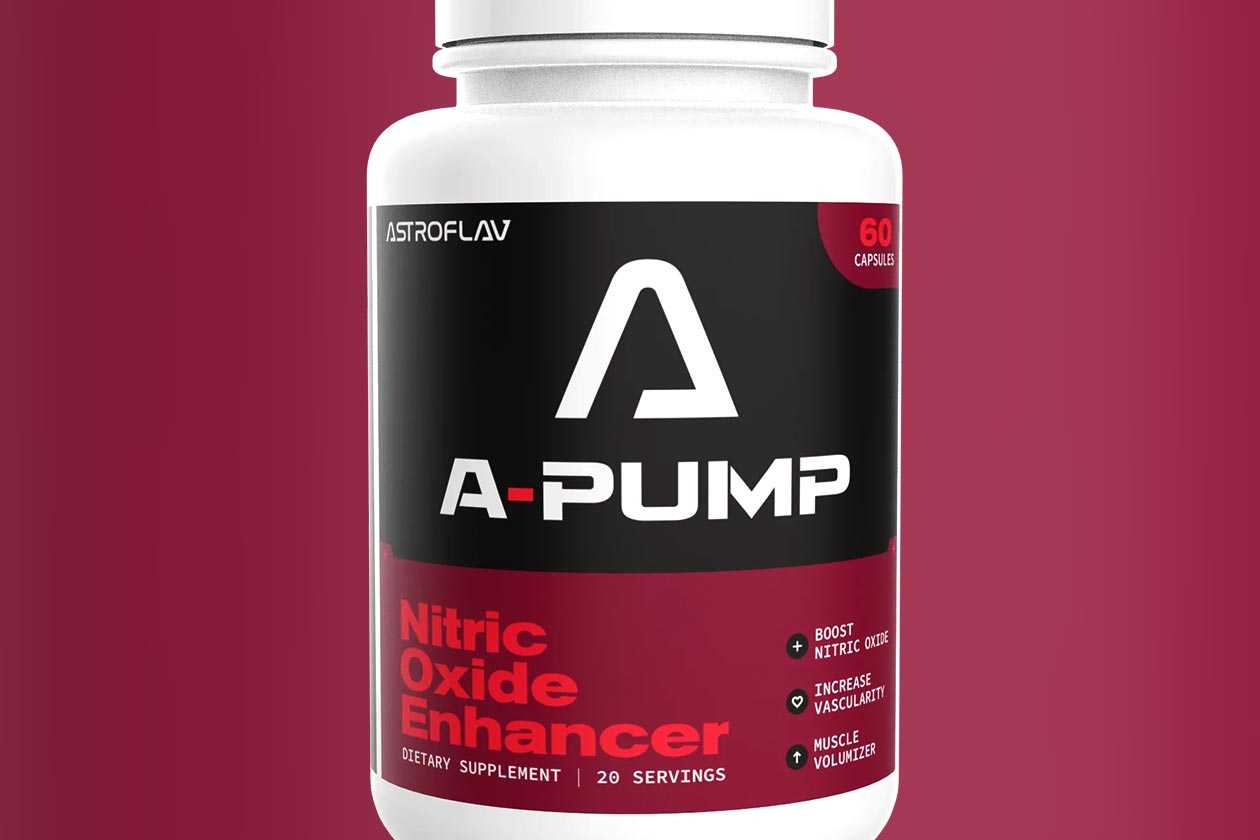 The team at Astroflav has revamped and relaunched its capsule-format pump supplement A-Pump, which now features a significantly more robust combination of ingredients. The original brought together a short and sweet list of three components, two of which have been carried over to the sequel that has just hit the brand's website and still goes by the same name of A-Pump, without anything attached like V2 or 2.0.
The goal of Astroflav's A-Pump is still to increase and enhance muscle pumps without any stimulants, and instead of coming in the typical flavored powder, as mentioned, this has been put into capsules. The brand has doubled the dose of VasoDrive-AP from its predecessor, going up to 508mg, with two other premium components added in on this version with 200mg of AmentoPump and 100mg of PurpleForce.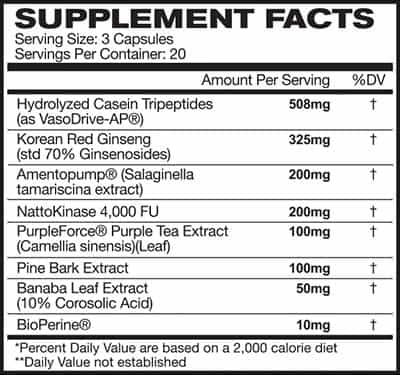 Filling out the rest of the formula in Astroflav's refreshed A-Pump is 100mg of pine bark, 325mg of Korean red ginseng, 50mg of the common GDA ingredient banaba to help drive nutrients into the muscle, and another rather unique inclusion for a pump supplement in 200mg of nattokinase for circulatory health. Topping it all off is 10mg of BioPerine black pepper to enhance absorption for better results all around.
You can purchase the new and greatly improved A-Pump pump-powering product straight from Astroflav's online store for $42.95, and it is worth noting you don't get as many servings this time around. While the original A-Pump packed the usual 30 servings — lasting a typical month used once a day — the follow-up has a third less at 20 full servings a bottle.