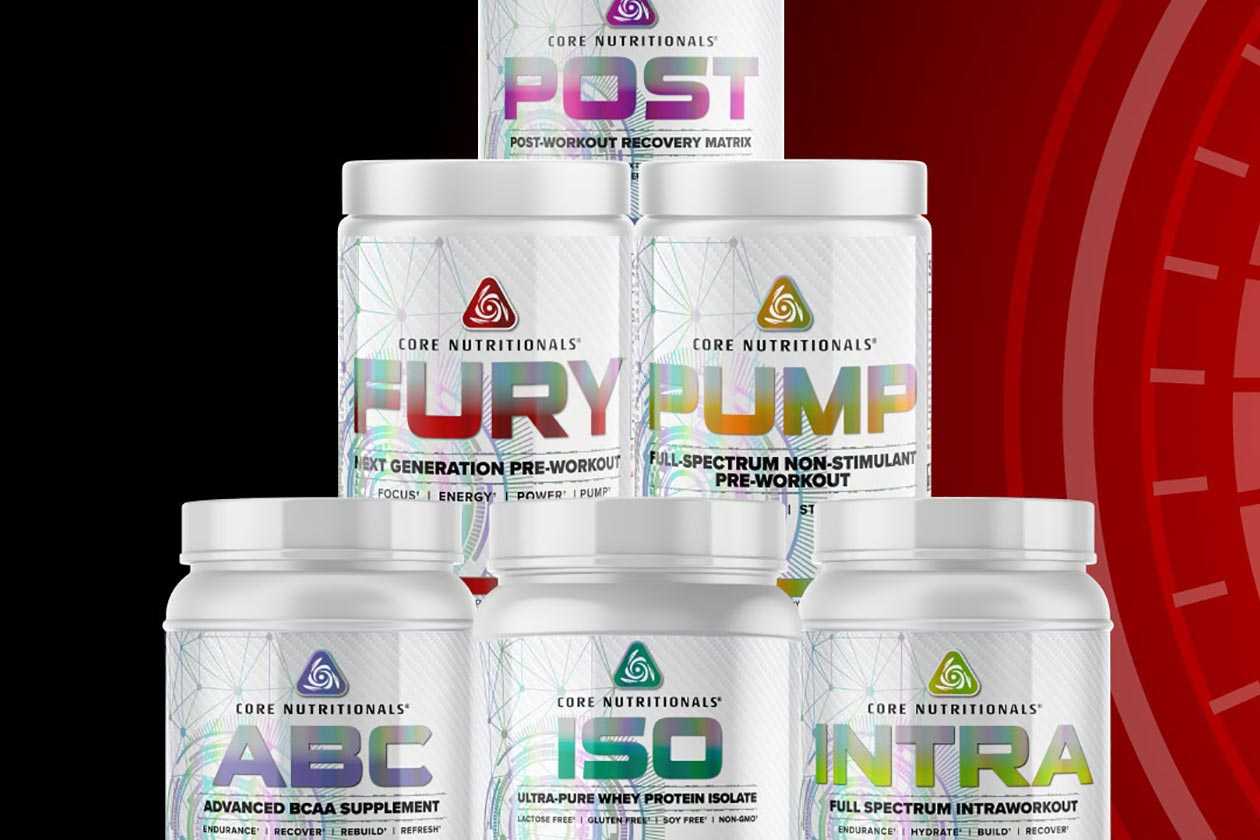 Authentic flavor collaborations have come a long way since Ghost did the first one with the iconic candy company Warheads, back in its first year of business. Ghost itself has done many more since then, including absolutely massive hits like Oreo and Chips Ahoy, and we've seen many other popular partnerships from different brands, including Dymatize's Fruity Pebbles, RYSE's Kool-Aid, and the Skittles C4 Energy drink.
In 2023, Core Nutritionals is throwing its hat in the ring and releasing its first-ever authentic collaboration, although for now, it is not saying that much about it. What we know so far is it will be a flavor put together in partnership with some sort of food or product, and it will be for one of the brand's premium sports nutrition supplements. That isn't a lot to go off, but the key point is we're getting Core Nutritionals' first collaboration.
We do have a timeframe for when the mysterious authentic flavor collaboration is coming to market, with Core Nutritionals saying it will have the product at its booth at this year's Arnold Expo in March. Around that same time, it'll become available through the brand's own online store as well as its major retail partner, The Vitamin Shoppe.
It is important to note Core Nutritionals is saying that the first drop will be the first of many, suggesting it has multiple lined up or it has a series planned with the one company, similar to C4 Energy's various Starburst flavors and Obvi's Entenmann's creations. Either way, it is shaping up to be a strong year for the reputable premium brand, with Core Fury Version 2 recently hitting the market and clearly more excitement to come.