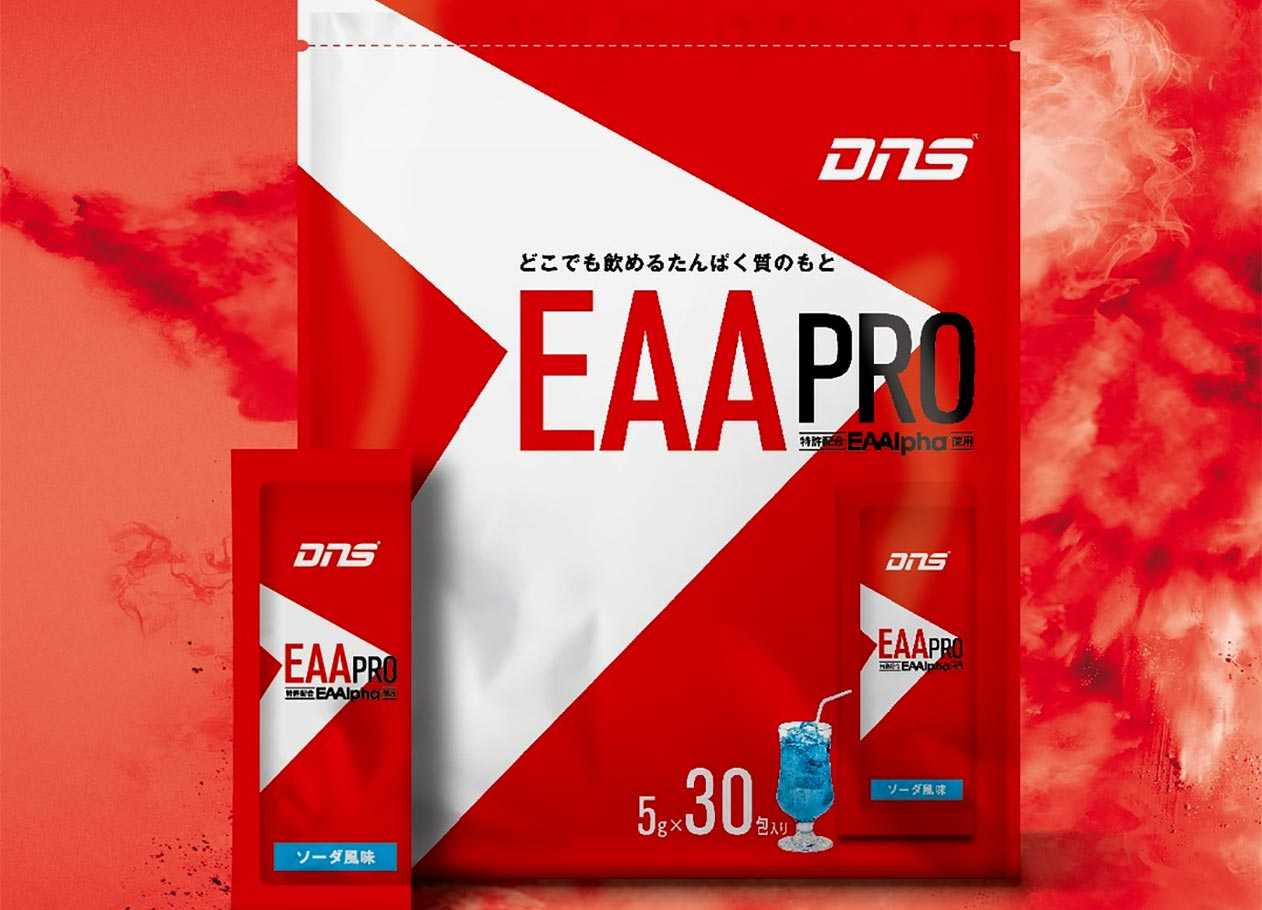 DNS in Japan has a new amino supplement out this week, which is not a category it has a large presence in, with previously just a simple and straightforward BCAA-based competitor. Despite EAAs becoming commonplace in the space over the past several years, it is only here in 2023 that DNS has expanded its lineup to include an EAA-powered product by the name of EAA Pro.
EAA Pro from successful Japanese sports nutrition brand DNS is precisely what it says it is; an EAA supplement, although it's not dosed overly high. Each serving of the product comes in a stick-pack sachet and has 3.7g of all nine EAAs to support muscle recovery and repair. That is far from the 7g a serving we're used to seeing, and while you could easily take two servings, that will double the price.
DNS' EAA Pro has launched in one flavor named Soda, which in its flavor callout, looks to be some sort of blue raspberry recipe, although it could be something else entirely. You can purchase the brand's first complete EAA supplement straight from its website in bags of 30 single-serving stick packs at ¥5,990 (46.24 USD), or there is a slightly smaller option with a bag of 14 at ¥2,980 (23 USD).