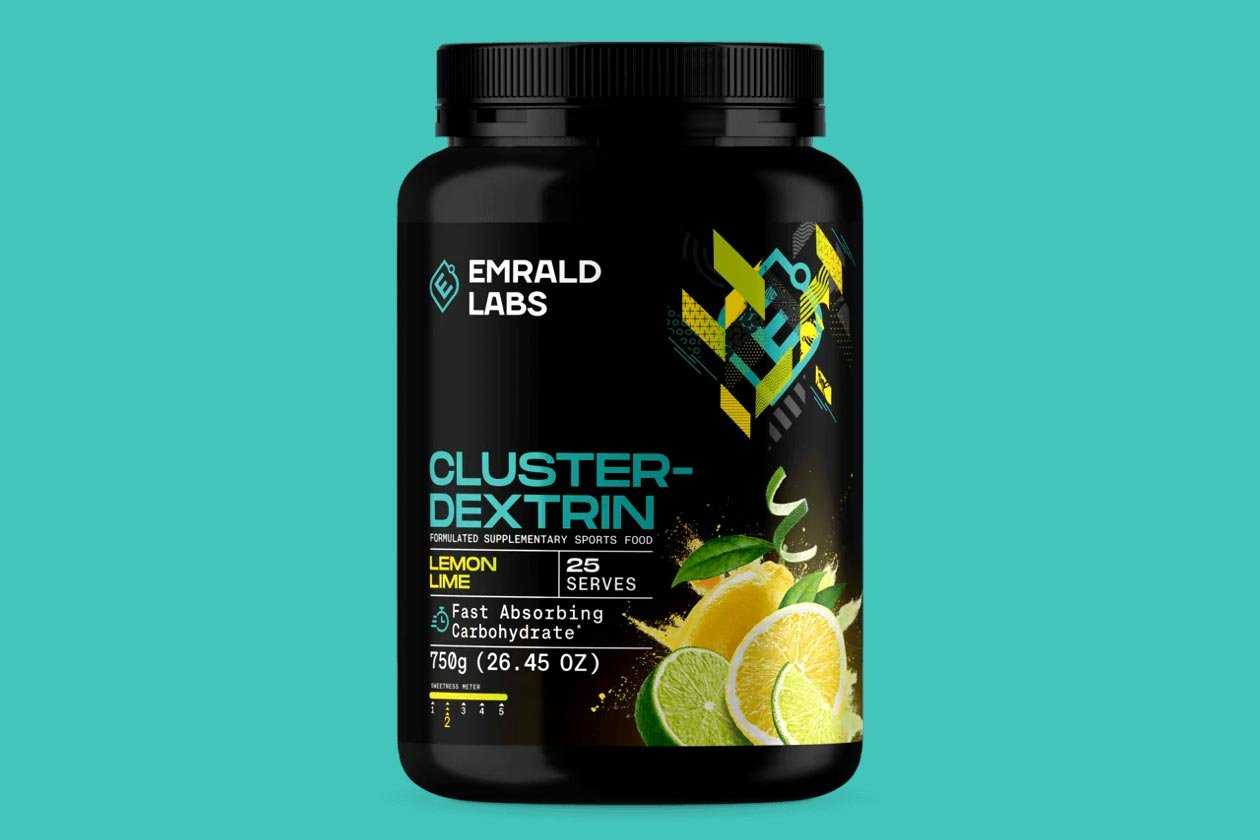 Emrald Labs in Australia has a wide selection of sports nutrition supplements, many of which are on the basic, essential-style side with simple standalone items. A few of those products are sources of nutrition, including carbohydrates, with items like Dextrose as it features only dextrose, Cream Of Rice, and now there is another bulk unflavored carb supplement to add to your pre, intra, or post-workout shake.
Recently released by Emrald Labs is the ingredient-titled Cluster-Dextrin, a large tub of the premium carbohydrate Cluster Dextrin branded highly branched cyclic dextrin, to fuel or refuel for energy and performance. The supplement has 25 servings per tub, each providing around 28 to 29g of carbohydrates, all from Cluster Dextrin, available in Passionfruit and Lemon Lime flavors, and a convenient stackable Unflavored.
Straight from the Emrald Labs' direct-to-consumer online store, the simply named Cluster Dextrin will cost you $69.90 (49.99 USD), and that is for any of the product's options, either of the flavors or Unflavored.