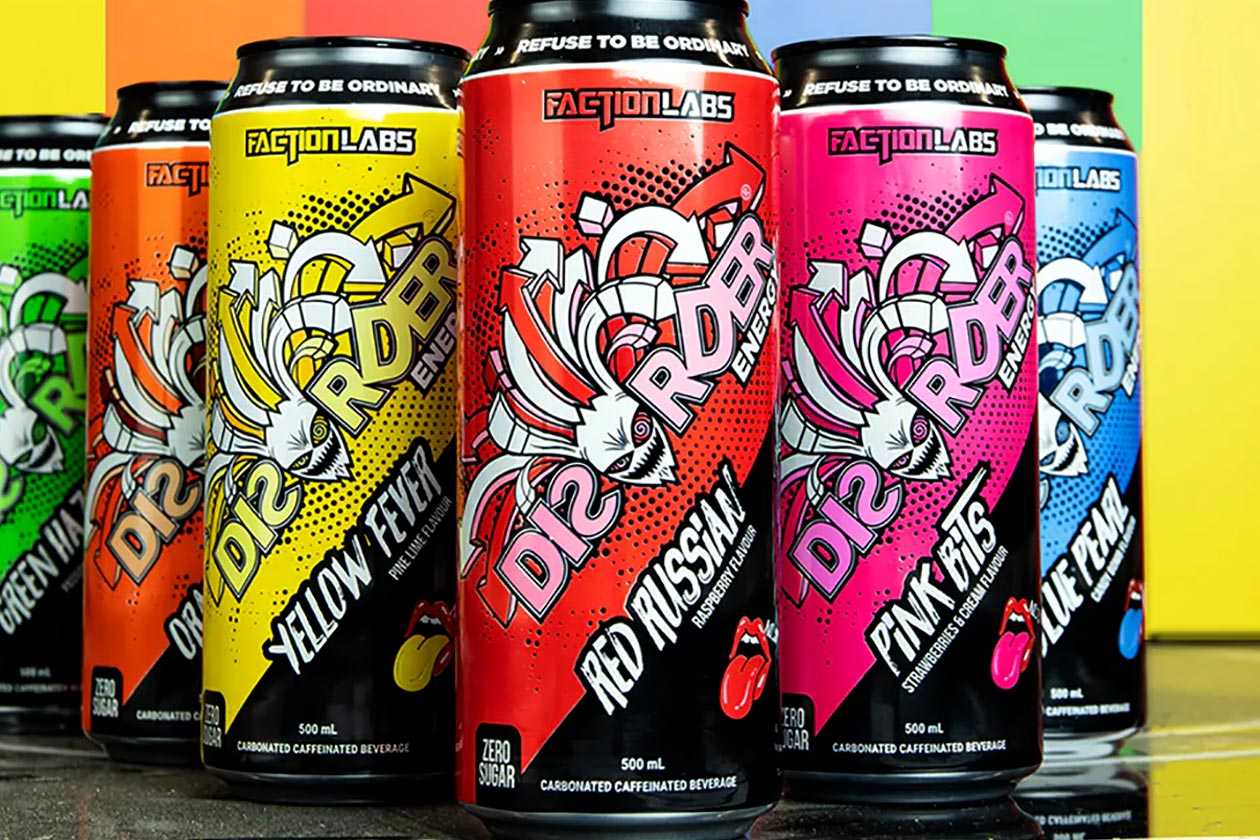 Faction Labs is a popular brand down under in Australia, which has grown a lot over the years to become a comprehensive sports nutrition competitor covering all sorts of different categories. There is Faction's pre-workout Disorder, the collagen-powered product Cougar Juice, the uniquely named beef jerky Jerk My Meat, and now like many other brands out there, it has entered the competitive beverage market.
Disorder Energy is an energy drink from Faction Labs in Australia, coming to market in a strong selection of six different flavors. Despite the name being the same, the formula behind the product is not at all like the brand's Disorder pre-workout. Disorder Energy comes with a much simpler set of ingredients, packing a blend of B vitamins, 2g of taurine, 1.2g of glucuronolactone, and 160mg of caffeine for anytime energy.
Faction Labs' Disorder Energy keeps the nutrition incredibly low, almost completely zero, with no sugar or fat, under a gram of carbohydrates, and just two calories in a 500ml can. That goes for all six of the beverage's flavors, which don't say a lot in their names but do come with descriptions in the strawberries and cream recipe Pink Bits, the raspberry experience Red Russian, and Yellow Fever, featuring a mix of pine and lime.
The other half of Disorder Energy's menu consists of Blue Pearl, a candy bomb flavor, the classic orange mango combination named Orange Firm, and the passionfruit drink, Green Haze. Faction Labs is rolling out its first-ever energy drink to stores throughout Australia, including the reputable retailer Mr Supplement, where you can get a single can at $5.95, four for $4.99 a can, or a case of 24 at for that same $4.99 (3.40 USD) each.