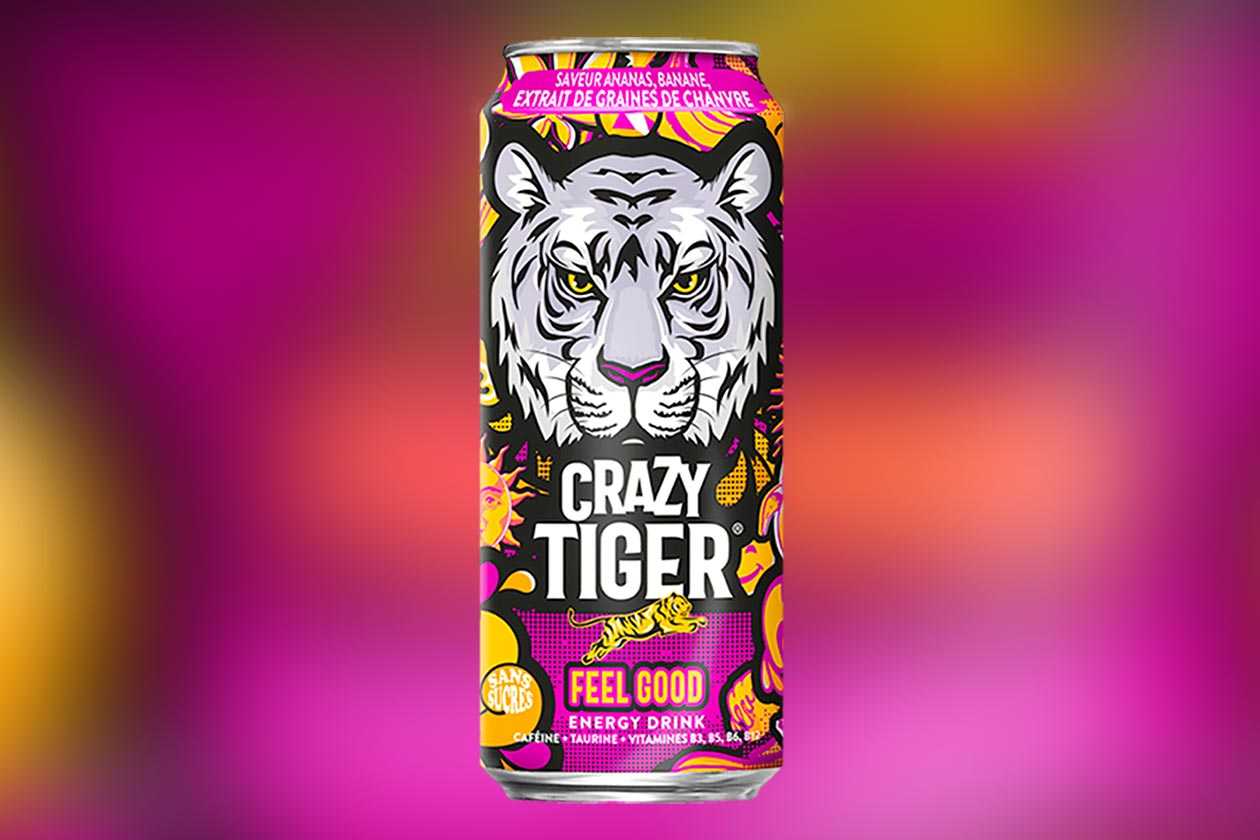 Crazy Tiger is a popular and widely available brand of energy drinks born out of France, and most interestingly, it has products in the traditional 330ml and 500ml cans, and believe it or not, bottles, measuring half a liter, 750ml, one liter, and a huge 1.5 liter. There are various flavors on the market, not many, but more than Crazy Tiger's classic Original, such as Tropical and Cherry, and a sugar-free for the health conscious.
France's hit energy drink company Crazy Tiger, is introducing its fans to a colorful new taste for the New Year, and not only is it something different on the inside, it spices things up on the outside. The brand has put together a flavor called Feel Good, a sweet and refreshing combination of banana and pineapple. The flavor extension is sugar-free, alongside the usual Crazy Tiger blend of B vitamins, taurine, and 100mg of caffeine.
As mentioned, Crazy Tiger has mixed things up on the outside of the can as much as it has in its intriguing banana and pineapple recipe, with Feel Good dropping the energy drink's black background and tiger image for a giant tiger face and a colorful, psychedelic design. The Feel Good Crazy Tiger energy drink is already in stores and on shelves in France, and it is only available in the beverage's more standard 500ml can size.