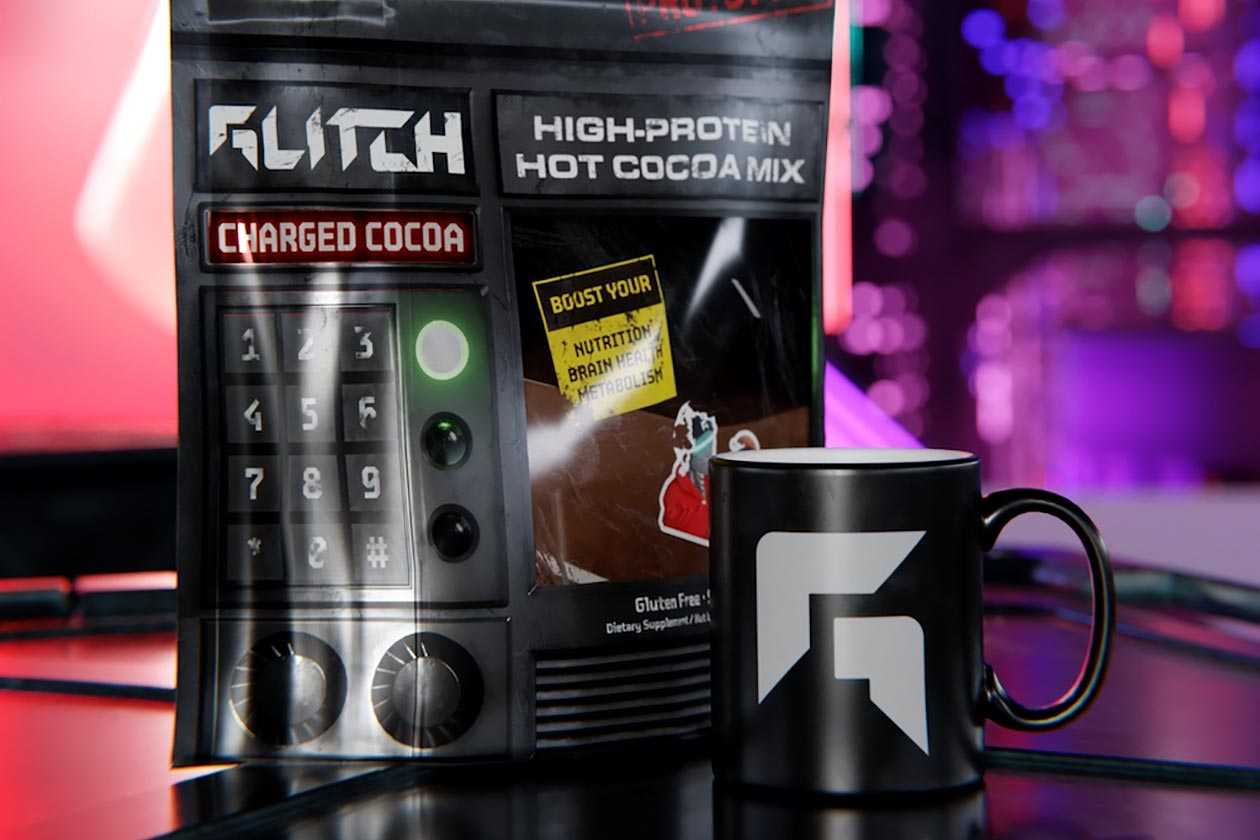 Most gaming supplement companies compete in one or both of two categories with the classic combination of energy and focus, or hydration, which is precisely what Glitch has available. The growing gaming specialist has Energy Matrix built to enhance energy and focus, and Hydration Matrix to support hydration and performance, and unveiled this weekend is something genuinely quite different.
Glitch has announced its third overall supplement, and it is far outside of any traditional gaming category with High Protein Hot Cocoa Mix. The product is relatively self-explanatory, where you get a protein powder that can be turned into a delicious hot cocoa beverage. There are some twists to the supplement, although more importantly, it is more of a meal replacement as the macros aren't as lean as a protein powder.
Glitch's High Protein Hot Cocoa Mix provides 23g of protein in a two-scoop serving from a blend of whey concentrate and isolate, a sizeable 28g of carbohydrates, 5g of fat, and a total of 250 calories. As mentioned, there are some twists to the product, as the gaming brand has infused it with a blend of vitamins and minerals, a dose of ginkgo biloba, and a solid one gram of the performance-supporting PeakO2.
High Protein Hot Cocoa Mix is available for pre-order directly through Glitch's online store at a relatively pricey $59.99 for a bag of 15 full servings, or 30 servings if you don't mind half of those macros highlighted earlier. There is only a small wait for the pre-order, with the brand not planning to begin shipping High Protein Hot Cocoa Mix in a few weeks, somewhere in the first half of February.