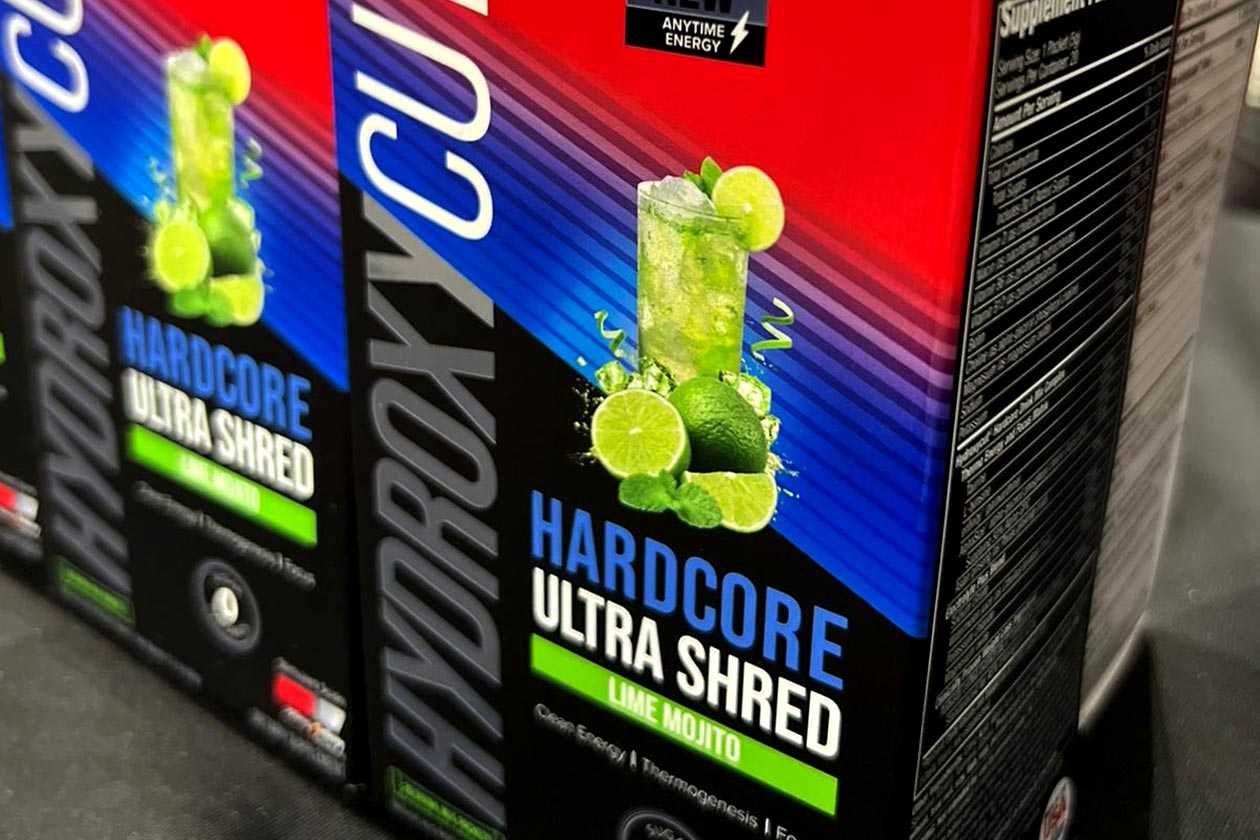 At the moment, the only brand and supplements you can purchase to experience the still very new stimulant, Enfinity paraxanthine, is MuscleTech's balanced pre-workout EuphoriQ and fat burner Burn iQ. Over the weekend, it was revealed that another brand from Iovate that fans of MuscleTech should be familiar with in Hydroxycut, is going to be coming out with a product utilizing Enfinity.
Launching later this year in July is the fat burner Hydroxycut Hardcore Ultra Shred, featuring a similar amount of Enfinity paraxanthine as MuscleTech's Enfinity-fueled weight loss supplement. Hardcore Ultra Shred will have 200mg of the clean stimulant per serving; although being a premium product, there is a fair bit more to the formula, with everything there to support the main goal.
In combination with the Enfinity paraxanthine, Hydroxycut's upcoming Hardcore Ultra Shred has half a gram of taurine, 250mg of the focus-supporting tyrosine, 50mg of ginseng, and another branded component in 150mg of AlphaSize alpha-GPC. Alongside all of that, the brand has included a handful of electrolytes to support hydration and 200mg of green coffee bean for fat-loss support.
The news of a completely new weight loss supplement from Hydroxycut is indeed exciting, but the expanded use of Enfinity paraxanthine is equally big news as, again, MuscleTech's EuphoriQ and Burn iQ are the only products currently featuring the innovative stimulant. With July still, several months away, there is quite the wait for Hydroxycut Hardcore Ultra Shred, which will be hitting shelves in convenient stick packs in Lime Mojito and Tangerine Mimosa flavors.