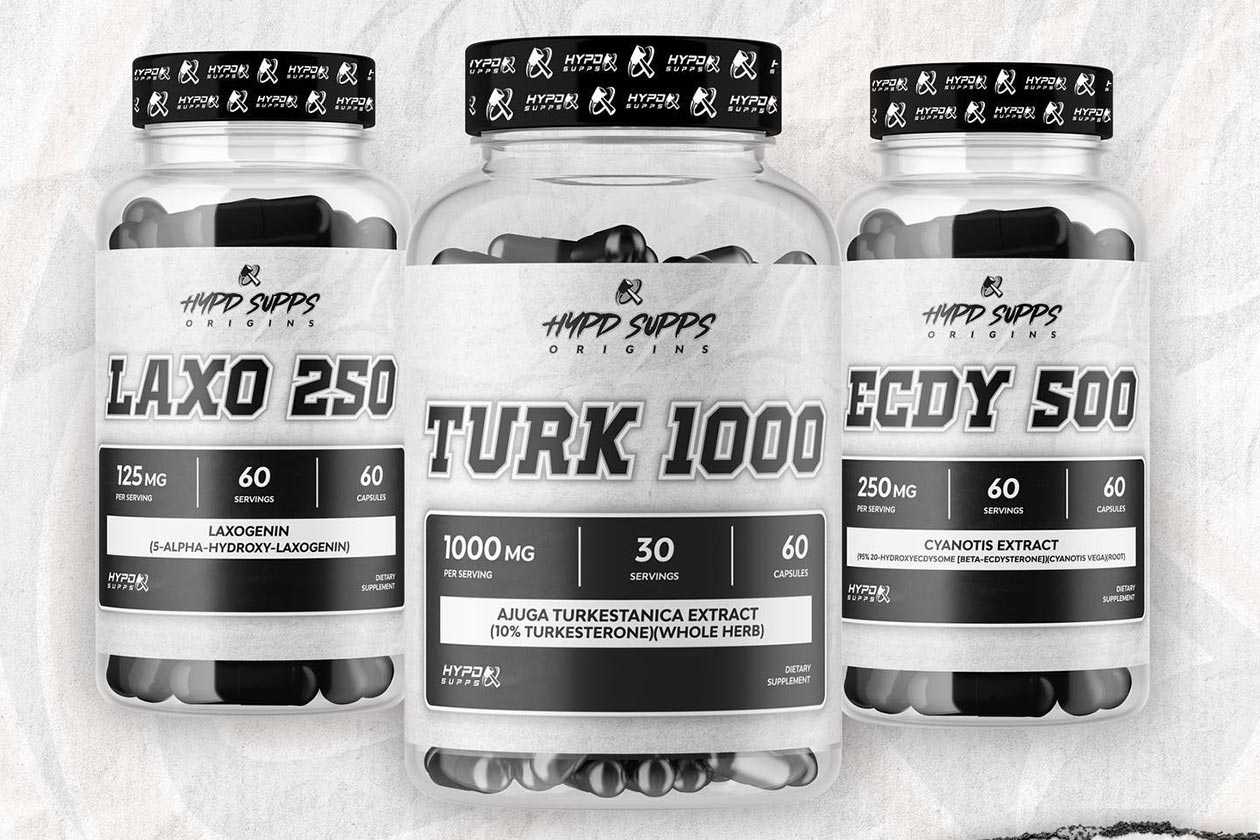 The sports nutrition brand known for the pre-workout series YOLO and fat burner Melt, HYPD Supps, has a bunch of new muscle-building supplements for fans this month, and they're all stackable. There are three products in total, and what makes them so versatile is that they each rely on just one ingredient to support their benefits and effects, and they're all compounds that have become quite popular over the last year or so.
The muscle-building supplements from HYPD Supps do a great job at explaining themselves in their names, as they give away the main ingredient and the dose of the ingredient per serving. There is Turk 1000 featuring a gram of the turkesterone source ajuga turkestanica per serving, then Laxo 250 with 250mg of laxogenin in every two capsule serving, then finally, Ecdy 500 with 500mg of the ecdysterone source cyanotis extract.
Turk 1000, Laxo 250, and Ecdy 500 are all great additions to the HYPD Supps catalog, not because of their versatility, but because muscle building isn't an area it has a lot to offer, with really just its testosterone booster TRT. The stackable products are all available directly through the brand's website with roughly the same pricing, where Ecdy 500 is the most at $64.99, next is Turk 1000 at $59.99, then Laxo 250 the cheapest at $54.99.