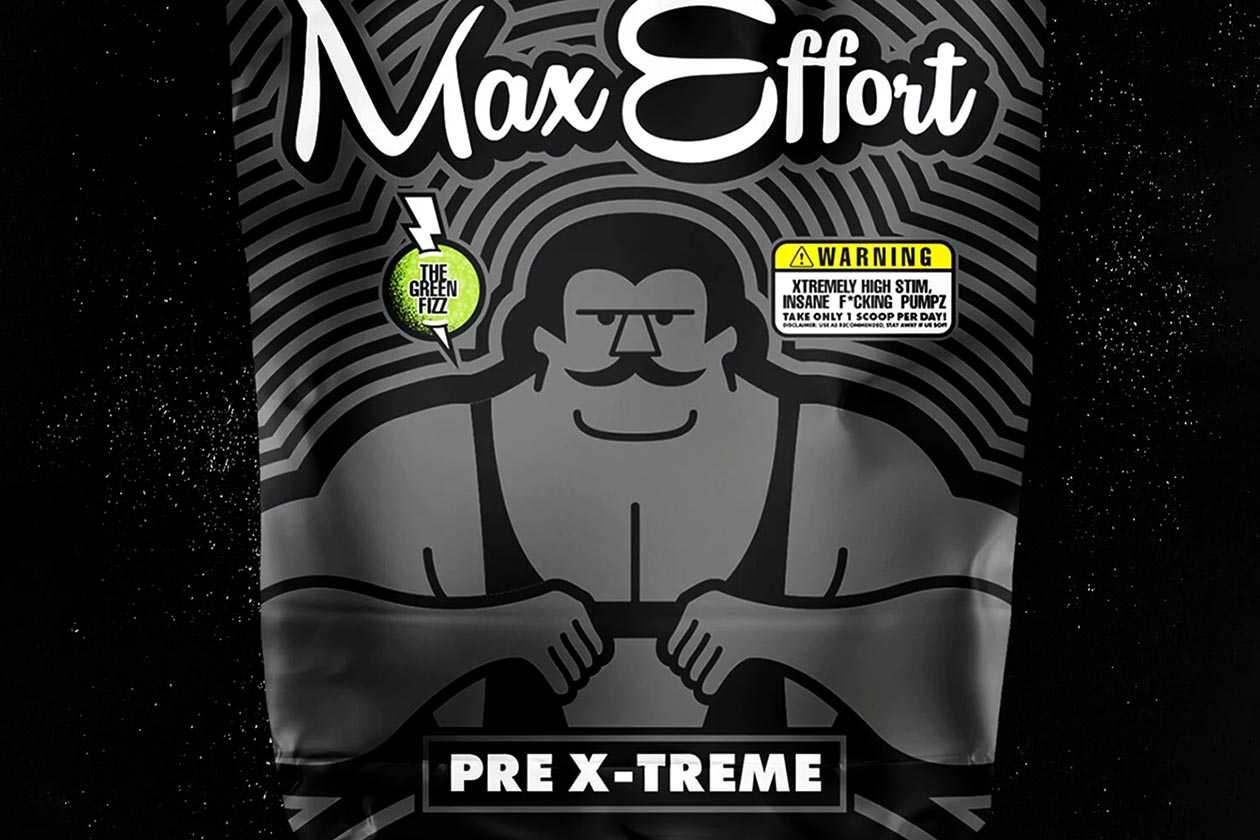 One of the first supplements Max Effort Muscle ever released was a competitor in the saturated pre-workout space, and it has packed a robust formula since its debut. The product includes highlights like 3g of citrulline malate, high-quality CreaPure creatine monohydrate but at a light 1.5g, and 2g of the premium and reliable CarnoSyn beta-alanine.
This coming Monday, Max Effort Muscle is launching its second-ever supplement for the pre-workout category, and by the looks of things, it will be a high-powered, stimulant-heavy effort. The product is named Pre X-Treme, and while we haven't seen the facts for it, there are a couple of details that have us thinking in the direction of a high-stimulant pre-workout.
Max Effort Muscle is warning fans on Pre X-Treme, saying on the front of its packaging that it's "xtremely high stim" and that you should "take only 1 scoop per day!" The serving size of the supplement also appears to be smaller than the brand's original pre-workout at 8.4g compared to 13.2g. Typically you don't need hefty amounts of stimulants, versus something like citrulline at 8g, hence why the smaller serving size is another indication of Pre X-Treme being that more intense pre-workout.
Again, Pre X-Treme is releasing in just a few days, on Monday of next through, and like all of Max Effort Muscle's supplements, it'll be available first through maxeffortmuscle.com, individually or in the brand's Build A Stack and Build A Stack XL.