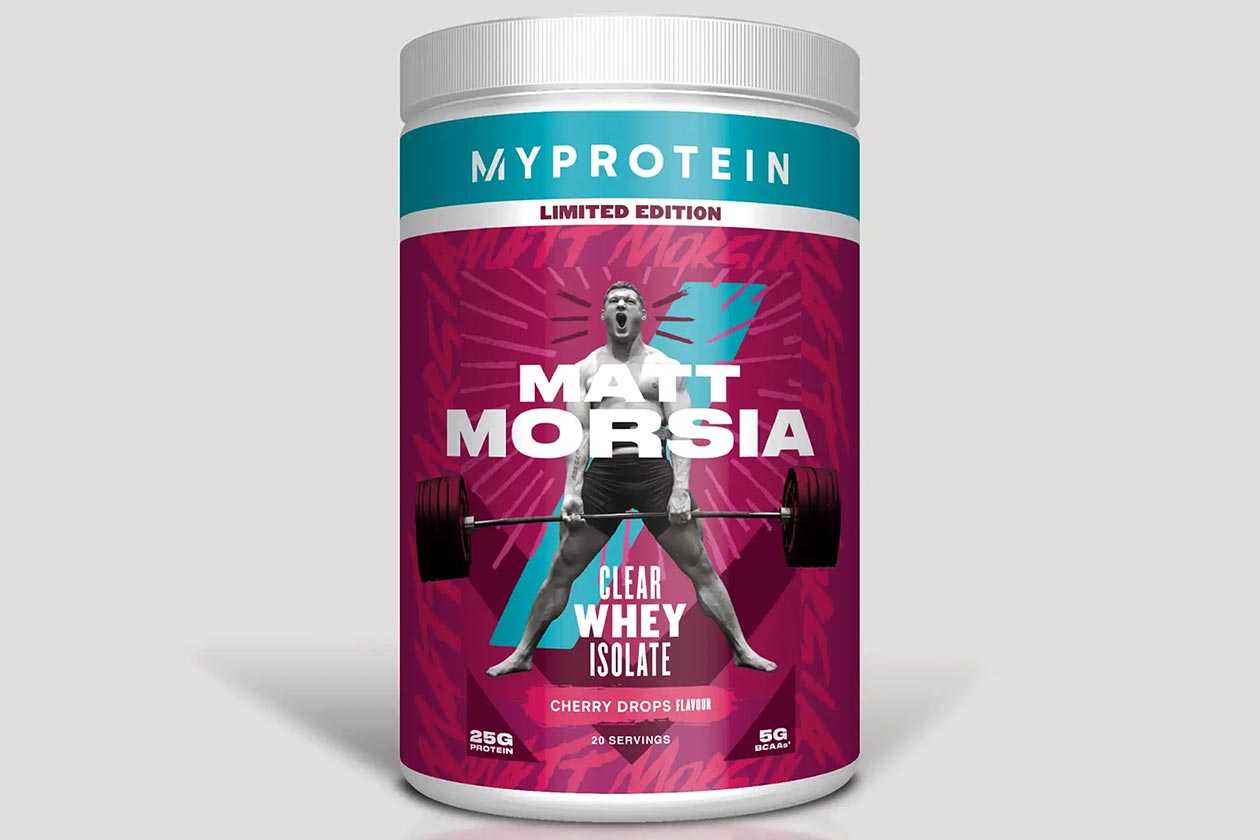 Myprotein has partnered with a few of its ambassadors and athletes for special edition collaboration products, from the likes of the legendary strongman competitor Eddie Hall to Mr. Olympia physique competitor Ryan Terry. Another individual the international giant has teamed up with is influencer Matt Morsia for a candy-themed Strawberry Laces flavor of its clear and refreshing protein powder, Clear Whey Isolate.
As the first month of the year comes to a close, Myprotein and Matt Morsia have come together once again for another special edition flavor of the lean and refreshing Clear Whey Isolate. Featuring a similar label design to the original Strawberry Laces is a limited-time Cherry Drops, packing the supplement's typically lean nutrition profile of 20g of protein, no fat, under half a gram of carbohydrates, and only 83 calories.
Myprotein and Matt Morsia's Cherry Drops Clear Whey Isolate is currently in stock and available from myprotein.com at £34.99 (43.38 USD) for a tub of 20 servings, which works out to 16 servings for those that prefer 25g of protein a serving. If you get in sooner rather than later, the brand is running a sale that involves the protein powder and drops its price by a strong 30% down to a more competitive £24.49 (30.36 USD).