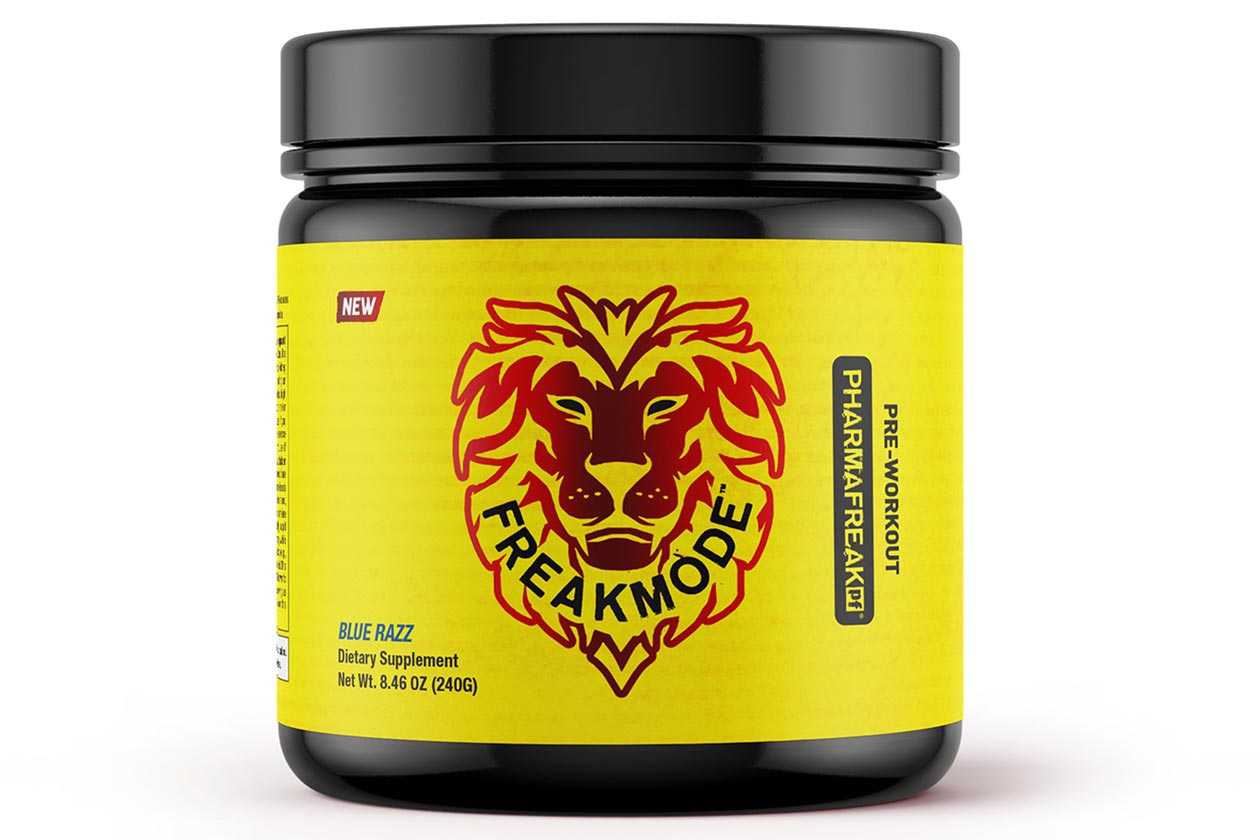 We've seen a lot of different pre-workouts from the legacy sports nutrition brand Pharmafreak over the years, from the spin-off Anabolic Freak Pre-Workout to the hybrid Achilles Freak and the combination kit Supersonic Freak. Here in early 2023, fans of the long-running brand, best known for its fat burner Ripped Freak, are getting another competitor for the saturated space that goes by the name Freak Mode.
Freak Mode is actually a well-established phrase at Pharmafreak, dating back to almost a decade ago when the brand came out with a series of shirts featuring a print of the hashtag #FreakMode. As mentioned, the brand is getting ready to roll out a pre-workout under that title, and while, again, we have seen many different pre-workouts from Pharmafreak, this sounds as though it might be its most complete to date.
Pharmafreak has revealed that its Freak Mode pre-workout will have a comprehensive combination of ingredients to support mental focus, better pumps, and muscle building. We don't know anything more about the supplement outside of those few details, but as you may know from following Stack3d, Pharmafreak doesn't spend too much time waiting, so expect to see an update or more information shortly.