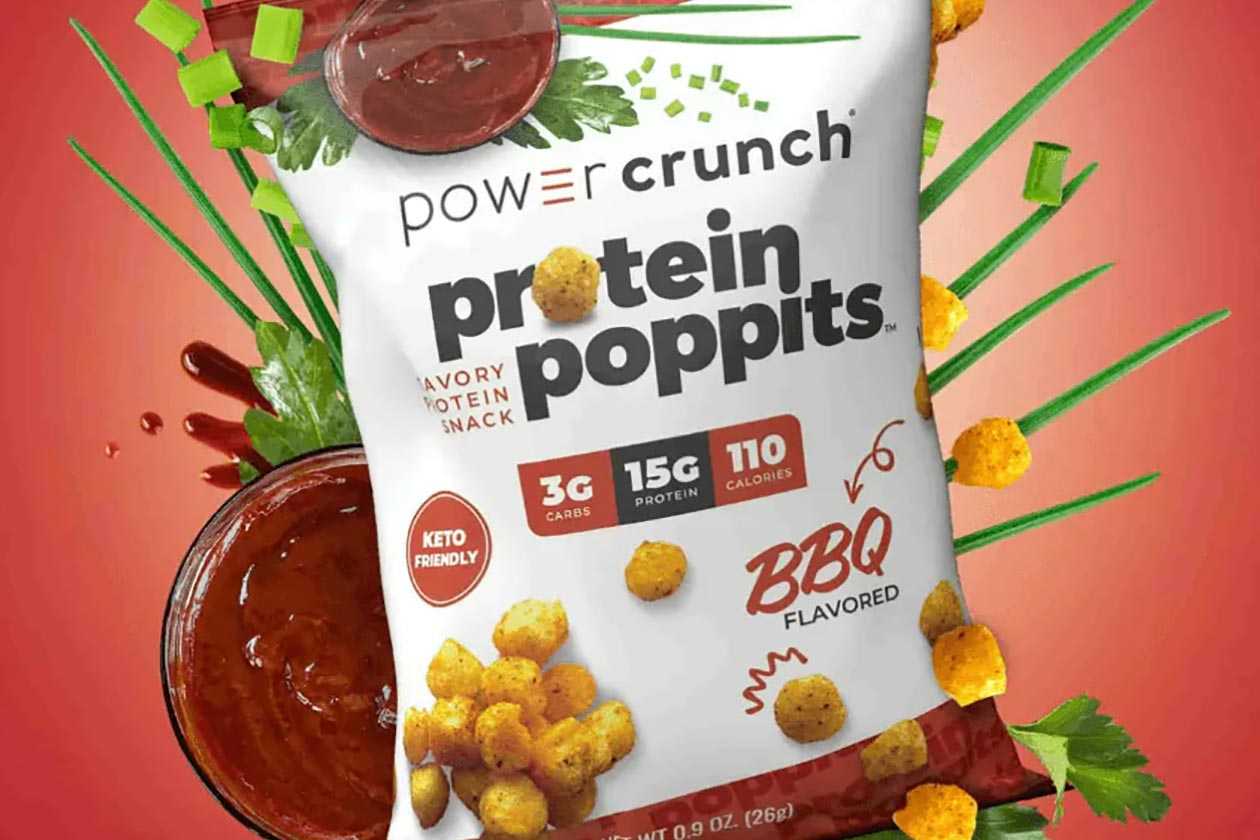 The self-titled Power Crunch Protein Bar is what put Power Crunch on the map, with a crispy and crunchy, wafer-style protein snack available in a variety of different flavors. The product has grown into a whole family of alternatives, including the higher protein Power Crunch Pro, the more compact Power Crunch Kids, and the decadent chocolate block Power Crunch Choklat.
Power Crunch has introduced a completely new format to its family, and it will still continue that crunchy experience with Protein Poppits. The latest Power Crunch creation is a bag of light and crunchy, protein-packed puff balls, and the macros are relatively impressive. An entire bag of the snack has 15g of protein, 4.5g of fat, only 3 to 4g of carbohydrates, and 110 to 120 calories.
As mentioned, the nutrition profile on Power Crunch's Protein Poppits is impressive, with those numbers easily beating out the Power Crunch Protein Bar, which has less protein and about 100 calories more. Some of the main ingredients in the product are milk isolate and hydrolyzed whey for that 15g of protein, flavor components like garlic and tomato powder, and the sugar substitute allulose to help hold Poppits to under a gram of sugar.
The best place to go and purchase Protein Poppits from Power Crunch is its online store, where the price isn't all that bad. Directly from the brand, you'll pay $25.99 for a box of a dozen bags or subscribe to receive a box regularly and bring the cost down to $22.09. Both flavors are in stock and available through powercrunch.com in Ranch, and a second traditional taste in BBQ.