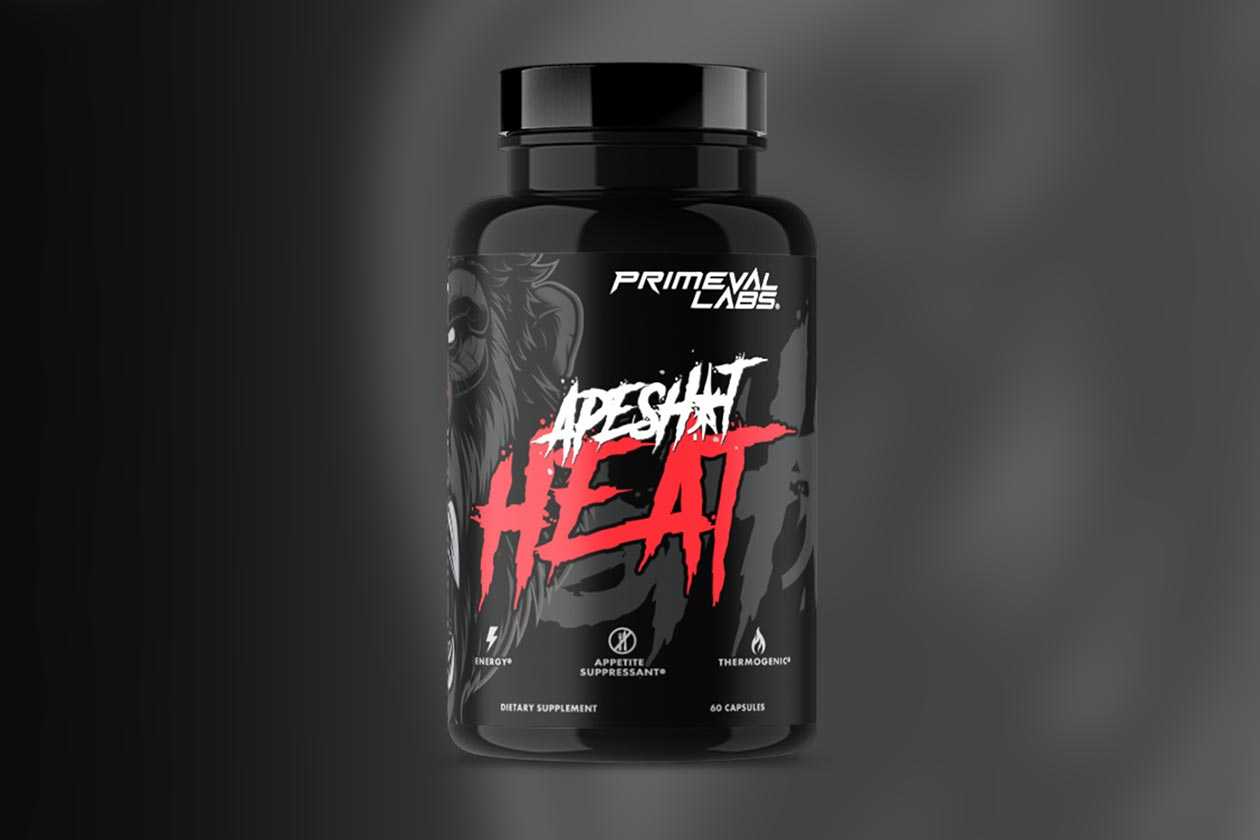 While it hasn't had a dedicated premium competitor in the weight loss category for some time, Primeval Labs has put out some respectable and very effective fat burners over the years. There was the reputable stimulant-free supplement Pyretic, which eventually evolved into a stimulant-powered solution with the likes of Pyretic Black and Pyretic-X, there was Hurakan, and now the brand is back with Ape Sh*t Heat.
Ape Sh*t Heat is obviously an extension of Primeval Labs' spin-off Ape Sh*t brand; however, unlike the previously released Ape Sh*t Shred, Heat is not a blend of two categories; it is specifically a weight loss product. The formula behind the supplement isn't all that complex, and that is reflected in the price, as you can purchase a full-size bottle of 30 servings of Ape Sh*t Heat straight from the brand at $29.99.
Primeval Labs wraps all of the ingredients in Ape Sh*t Heat in a non-transparent proprietary blend, so we know what all of the ingredients are, but none of their exact dosages, except for maybe the caffeine. Each capsule of Heat packs a 420mg combination of caffeine, anhydrous, theobromine, yohimbine, grains of paradise, and BioPerine black pepper, and that is their order on the label, meaning the caffeine is the highest-dosed item and BioPerine the lowest.
On the back of the bottle of Ape Sh*t Heat, it does say how much caffeine there is in each serving, and while we can't read it supremely clearly, it looks like it says 250mg, which would make sense in that blend. The brand promotes a nice hit and results from a single capsule, although you can bump it up to a maximum of two capsules a day, one morning and one afternoon, for fat loss support and energy around the clock.