1 week ago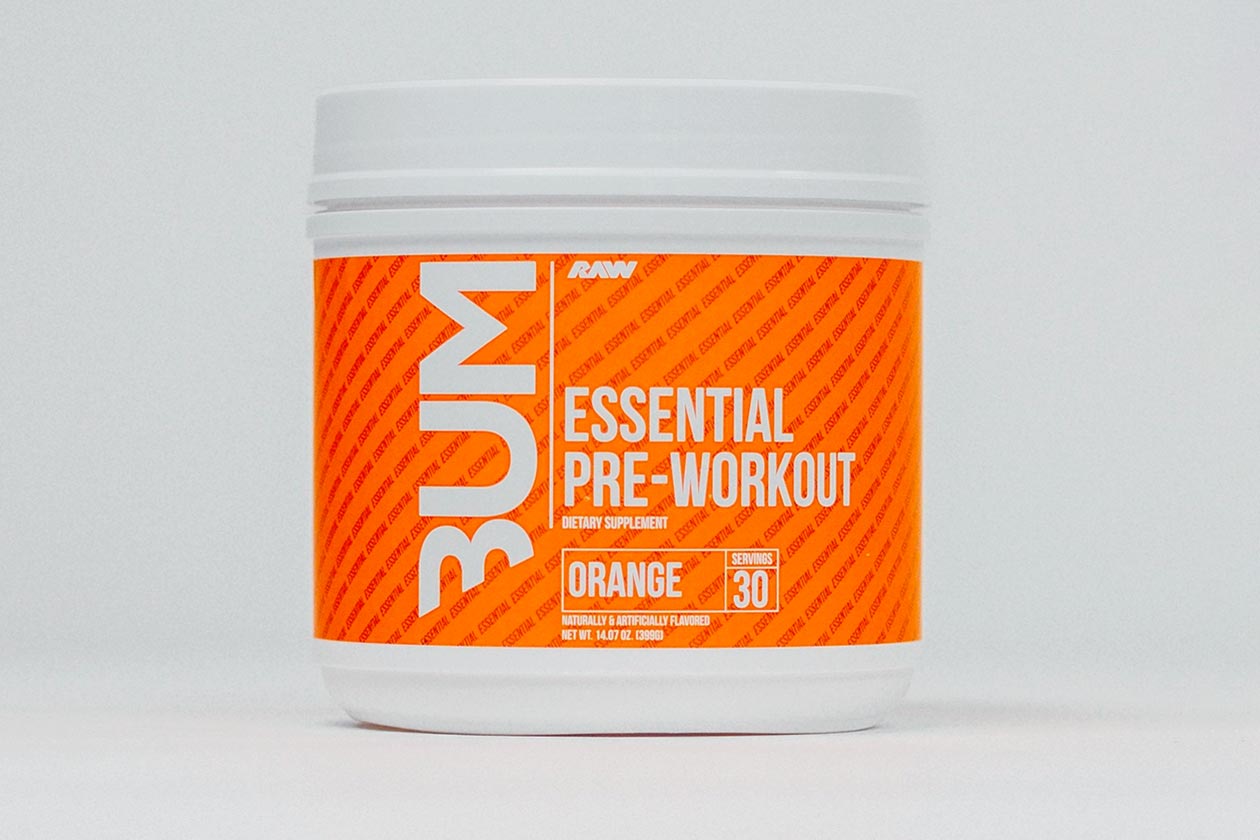 One of the standout trends in the highly competitive pre-workout category over the past year or so has been the premium approach, where brands come out with a more loaded, advanced, and higher-priced alternative to their primary pre-workout. The team at Raw Nutrition has announced another entry into that very space, although it is going in the other direction, similar to the likes of C4 Sport and Pre-Kaged Sport.
The CBUM Series Essential Pre-Workout is Raw Nutrition's more cost-effective, value-focused pre-workout, featuring a much simpler combination of ingredients compared to its other pre-workouts like Thavage, Raw Pre-Workout, and Raw Pre Extreme. Nothing is dosed supremely high in the supplement; however, you still get a good variety of ingredients, all fitting with the overall goal of being great value.
Packed into each serving of Raw Nutrition's Essential Pre-Workout in Chris Bumstead's CBUM Series is 4g of pure citrulline for pumps, 3.2g of beta-alanine to power performance, taurine, tyrosine for focus, pink Himalayan salt to support hydration, and 200mg of natural caffeine for energy. The brand has included something for each of the core pre-workout benefits, ensuring you get a complete experience despite the price tag.
The CBUM Series Essential Pre-Workout is indeed simple, although keep in mind it is an alternative; it is not Raw Nutrition's only entry in the category. For those that don't like the dosages and want something more, you could try one and a half or maybe even two servings of Essential Pre-Workout or simply purchase the more advanced Thavage. It is much higher in price at $49.99 for 20 servings, but that would be the next step.
Raw Nutrition is launching its cost-effective Essential Pre-Workout in a little over a week on Thursday, the 2nd of February, through getrawnutrition.com. The price of the straightforward supplement will be drastically lower than Thavage at $29.99 for a tub of 30 servings, which would be 20 if you had one and a half servings. It's rare you see a pre-workout under $30, but with five other competitors already in the category, it gives Raw yet another and with a clear point of difference.