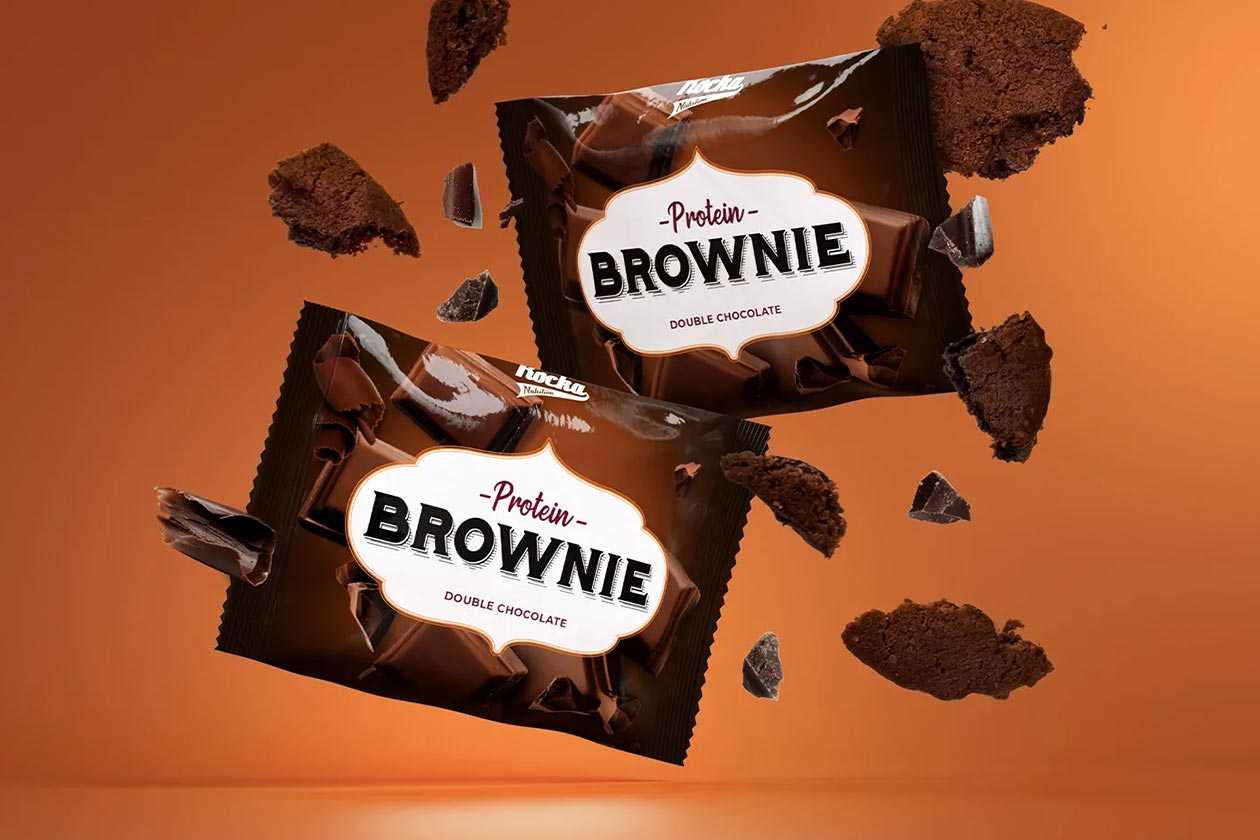 Rocka Nutrition is known for its plant-based sports nutrition supplements and functional foods, although we haven't seen any of the latter from the German company for quite some time. In the past month or so, the colorful and typically busy brand has finally dropped two completely new functional creations featuring label designs quite different from what we usually see from Rocka.
Now available in the brand's home country of Germany as well as directly through its website are Protein Brownie and Protein Cookie, wearing a premium look and feel. The products are what they're named; a brownie and a cookie with a high 11g of protein in the Brownie and 9.5g in the Cookie, 21g of carbohydrates, around a gram of sugar, between 7 and 9g of fat, and 188 calories.
Rocka Nutrition is known to put together some tasty and enjoyable treats and snacks, so we don't expect anything less in Protein Brownie and Protein Cookie, especially in each of their two delicious-sounding flavors. Protein Brownie comes in Double Chocolate and Double Chocolate Cherry, while Protein Cookie also has Double Chocolate and Double Chocolate Gingerbread.