1 week ago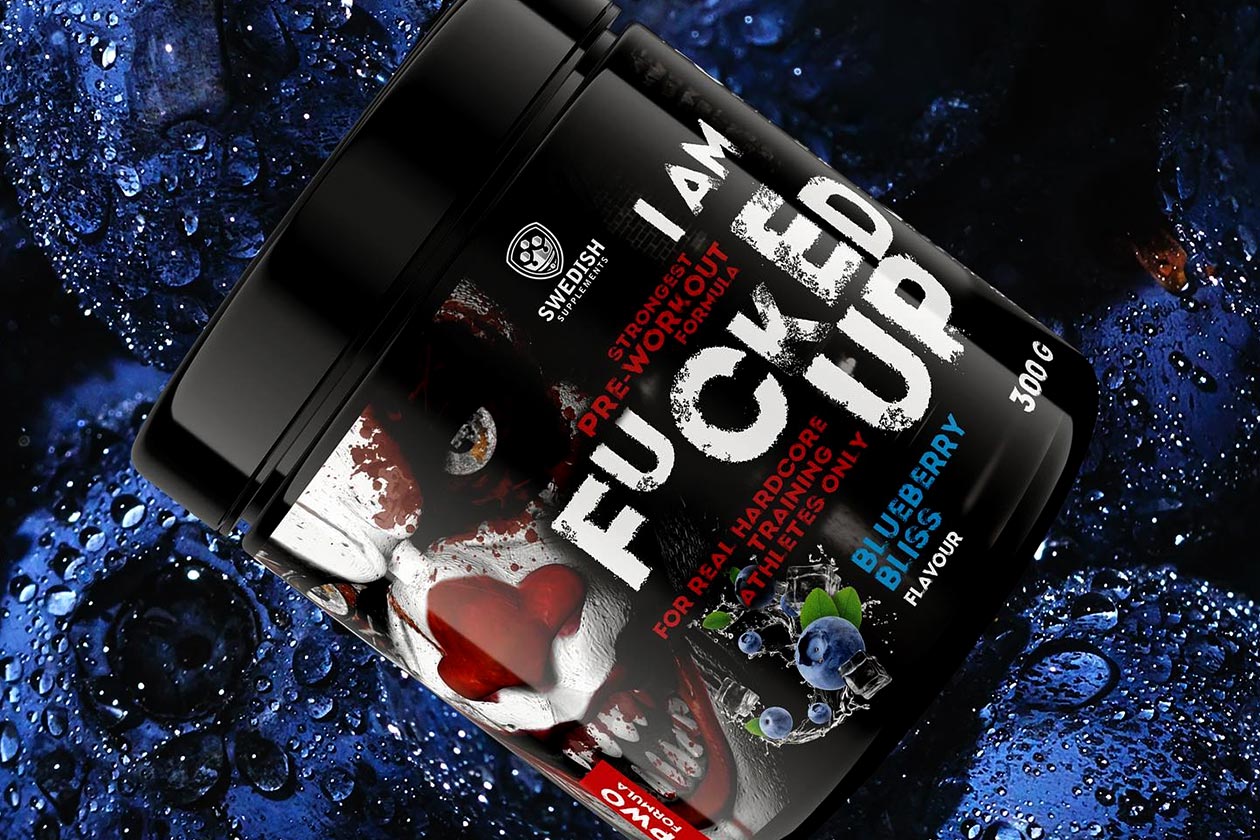 The origin-titled Swedish Supplements has a hardcore side to its selection of sports nutrition products, led by the unforgettably named pre-workout, I Am Fucked Up. The supplement features a fairly moderate formula, including the likes of performance-supporting beta-alanine at 3g a serving, half a gram of choline bitartrate for mental focus, and a reliably strong 300mg of caffeine for energy.
While the ingredients and dosages behind Swedish Supplements' I Am Fucked Up aren't anything to write home about, the menu of the pre-workout is much more impressive thanks to its wide variety of options. The product has an army of flavors to choose from, like Angry Pineapple, Supercar Candy, Energy Drink, and Lollipop, and in 2023 it has many more planned, starting with Blueberry Bliss.
Blueberry Bliss is the first flavor extension from Swedish Supplements on the year, and again, it has many more planned for 2023 specifically for the uniquely named I Am Fucked Up pre-workout.