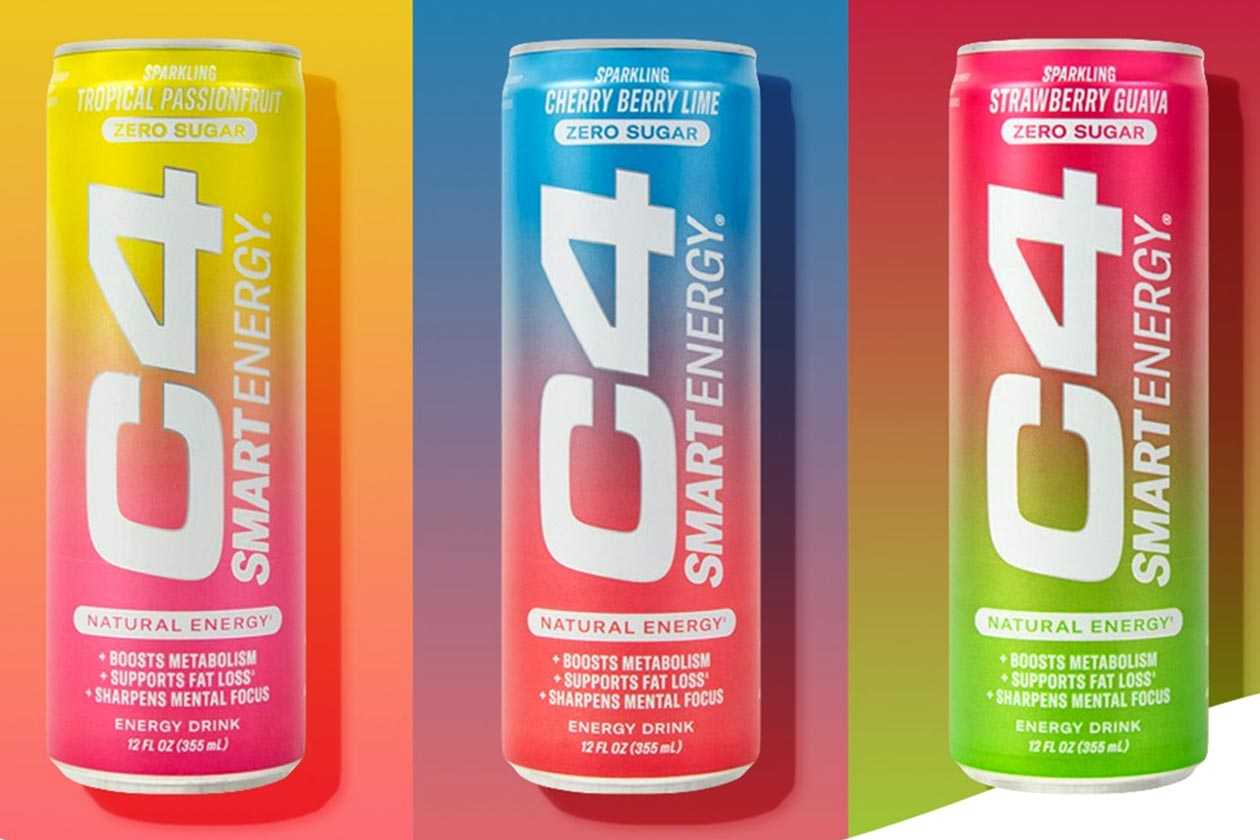 Details have surfaced on a bunch of new flavors of the C4 Smart Energy drink, built to offer more than the energy and performance-supporting experience of the flagship C4 Energy. A couple of interesting features of the flavor extensions are that they're all in the product's slim and sleek 12oz version, not the standard 16oz, and they feature a different can design, although still with an eye-catching color gradient.
The flavors of C4 Smart Energy that have shown up in the newly branded can are Tropical Passionfruit, Cherry Berry Lime, Strawberry Guava, Blood Orange, and Peach Mango, which sounds similar to the previously released Peach Mango Nectar. We're not sure if the flavors feature the same ingredients and dosages as the original C4 Smart Energy, but they do still support energy and focus, and have no sugar.
The major sports nutrition and functional food distributor Europa is already said to be stocking the rebranded C4 Smart Energy and its new flavors, with no sign yet of them on the brand's own website. Based on that, frequent drinkers of C4 and its energy and focus beverage should expect to see the brightly-colored new experiences in stores and on shelves soon.