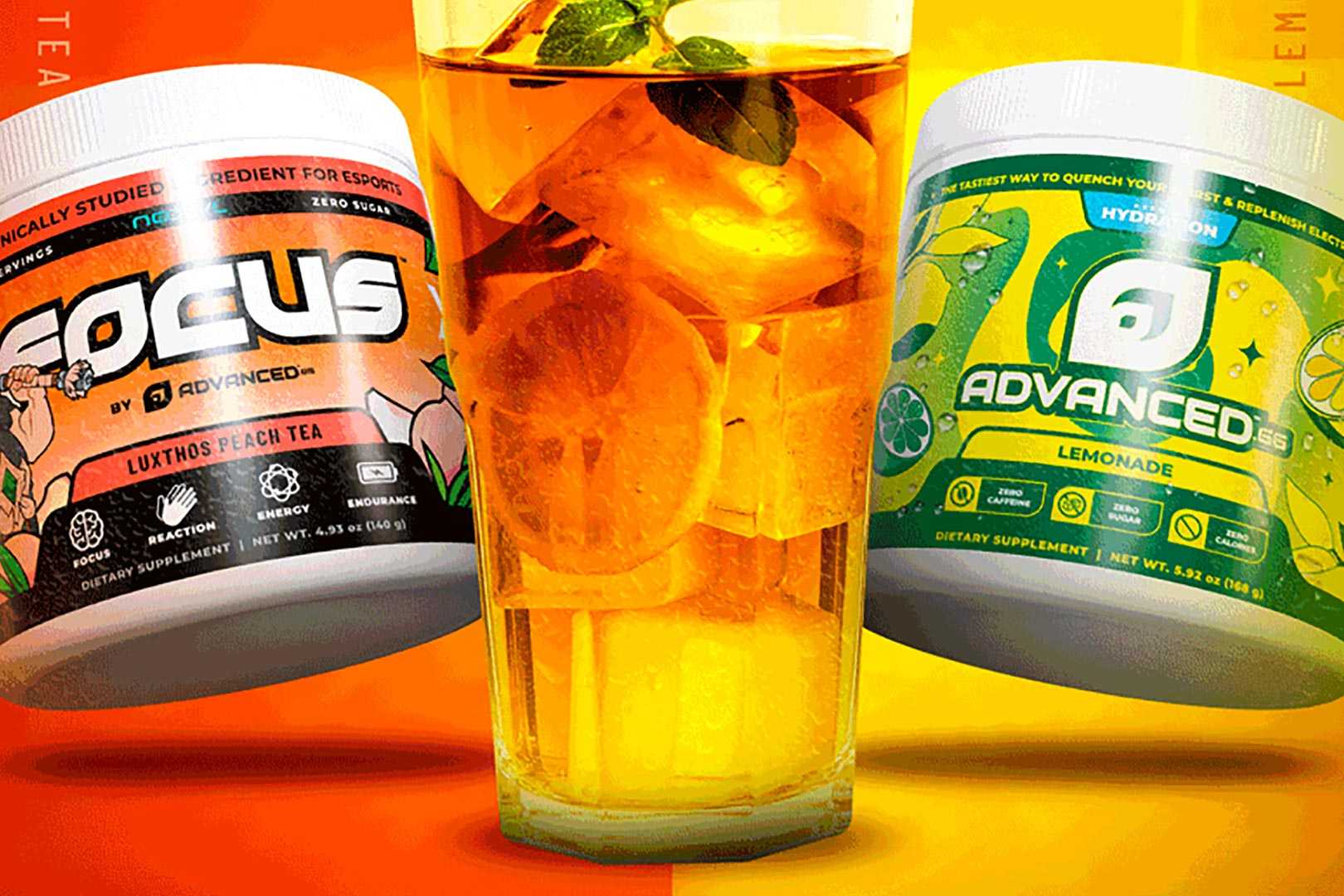 Creative gaming brand ADVANCEDgg has come up with an interesting way to try a new flavor, although it hasn't exactly released anything. The brand has created a peach tea lemonade concoction, which it refers to as Tea-Monade Twist. Again, this isn't a completely new flavor extension; it is the combination of two that are already available, giving its followers something different, but at the same time, it's familiar.
ADVANCEDgg's Tea-Monade Twist is the blend of the flavor collaboration Luxthos Peach Tea for the comprehensive gaming supplement Focus, and the Lemonade flavor of the electrolyte-fueled Hydration. Together they create Tea-Monade Twist, and it is safe to stack these two products. While Focus has stimulants, Hydration does not, so you don't need to worry about doubling up on caffeine or anything like that.
Of course, ADVANCEDgg is giving fans an incentive to try the peach tea lemonade concoction, which obviously provides the energy and focus benefits of Focus, and the hydration and performance of Hydration. Instead of buying the two products separately at $44.99 for Focus and $29.99 for Hydration, the brand has created a bundle with both at the discounted price of $67.99, saving you a small $7 or $3.50 per item.