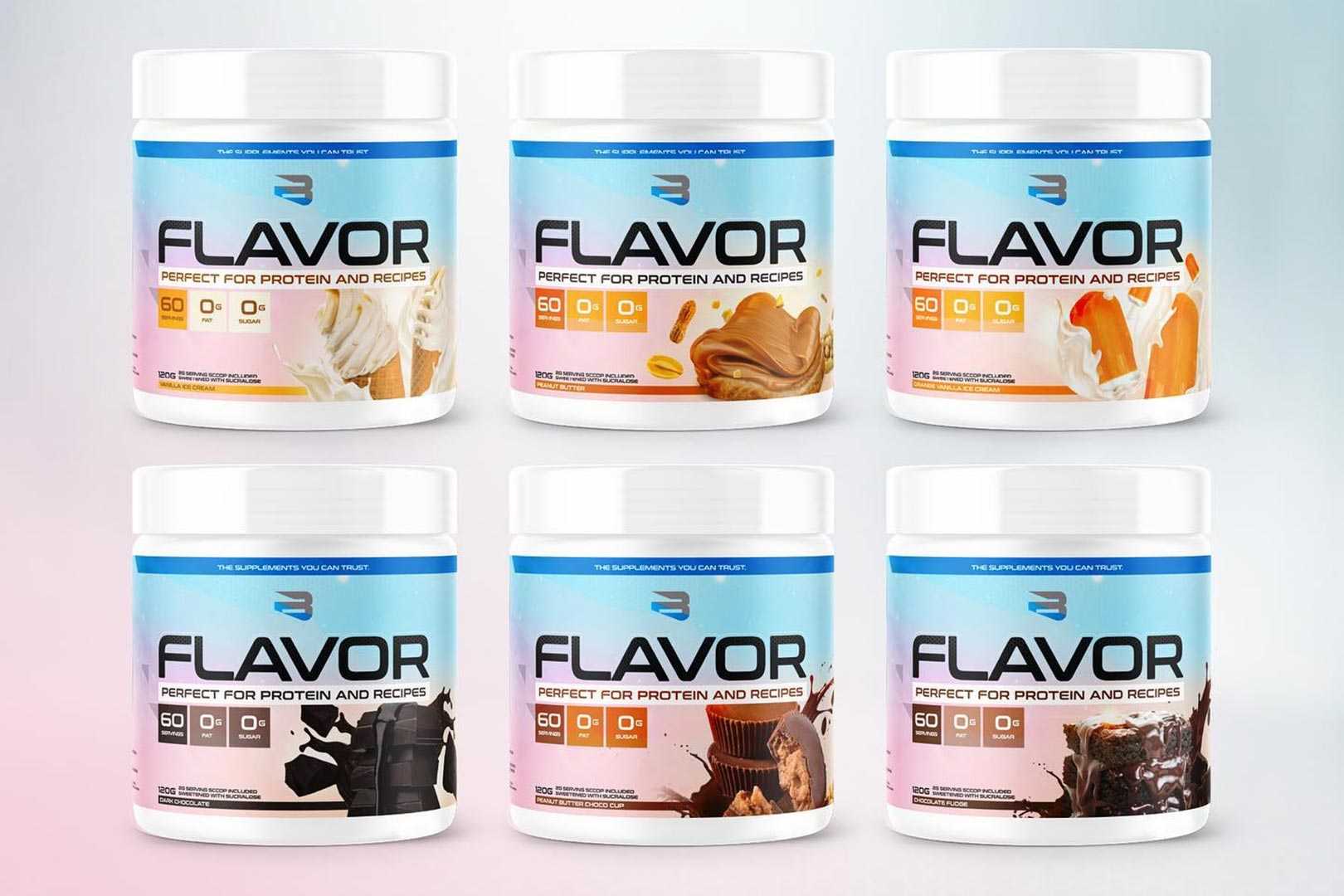 One of the earliest products from the Canadian brand Believe Supplements is its simply named and straightforwardly approached, Flavor. It is a concentrated flavor product in powder format that you basically add to a shake, smoothie, or baking, for added flavor without sugar and low calories. The brand sells it alongside bags of unflavored protein, allowing you to flavor the supplement to your personal preference.
Believe Supplements has just restocked Flavor on its website, but it has come with a bit of a change. The concept is still very much the same; a powder product that you utilize for flavor, whether that be to add taste to something or enhance it. The difference in the restocked Flavor is the brand has downsized the supplement, where previously it came in tubs of 75 servings, now the only option is a 20% smaller 60 serving.
The serving size and nutrition have remained the same, with a single serving weighing 2g at seven calories each; it is simply that you get fewer servings per tub. The restocked Flavor has six options on its menu in Chocolate Fudge, Vanilla Ice Cream, Peanut Butter Choco Cup, Orange Vanilla Ice Cream, Dark Chocolate, and Peanut Butter, all costing the same $12.99 (9.53 USD) each over at believesupplements.ca.