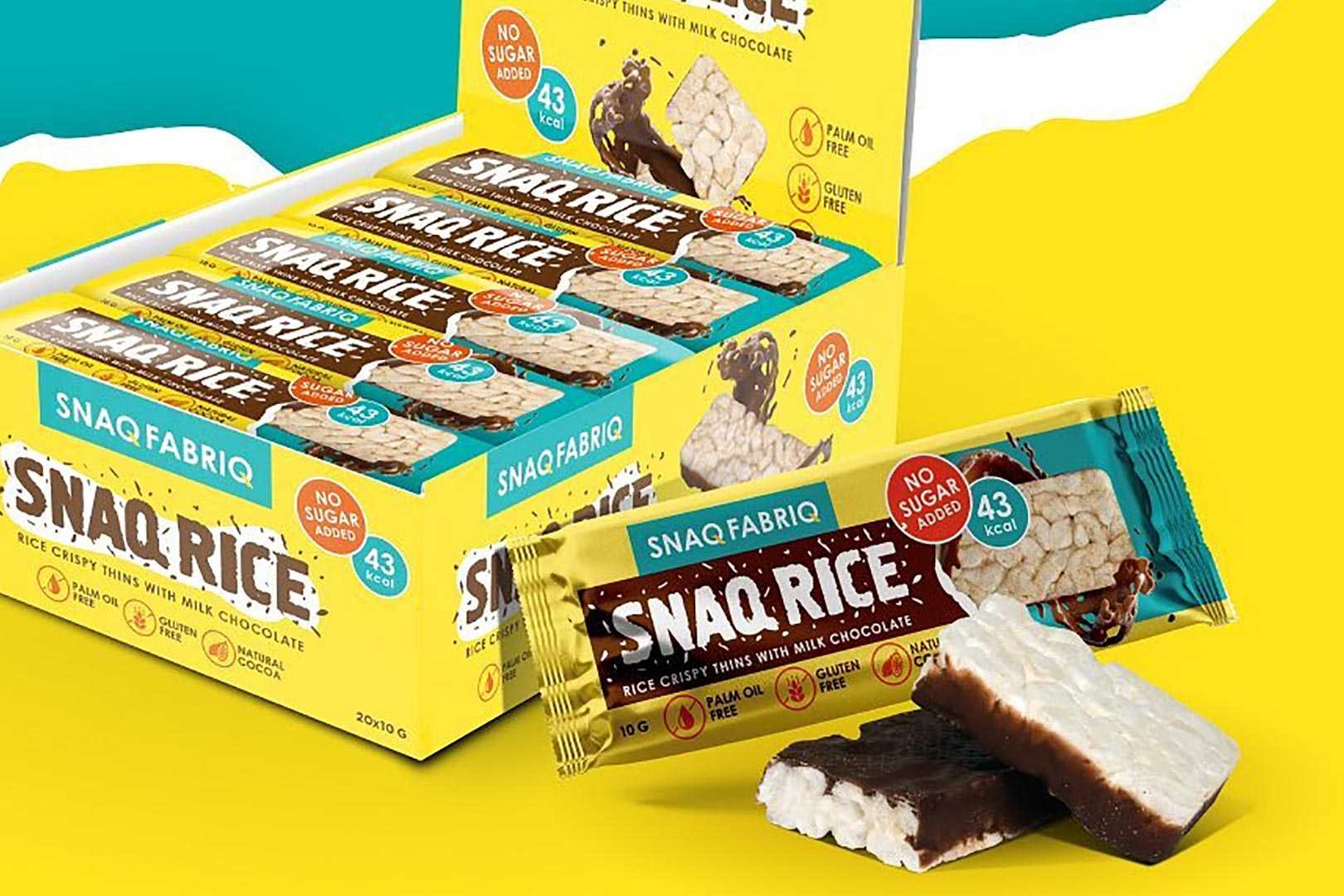 Bombbar's flavor-first series or sub-brand Snaq Fabriq has a new entry this month, and like the many other creative, functional items it's put together, this one looks like another tasty treat. The product is Snaq Rice, and it gets that name from the fact it features a crispy, puff rice main body that lies on a bed of sweet milk chocolate, and it all combines together for a tasty low-calorie snack.
Despite how large it looks in pictures, Bombbar and Snaq Fabriq's Snaq Rice is an incredibly thin and light bar, and that is reflected in the weight, tipping the scales at only 10g a piece. That small form factor results in an almost non-existent nutrition profile of less than a gram of protein, 1.6g of fat, 5.6g of carbohydrates with no added sugar, and a fittingly low, pint-sized calorie count of 43.
Bombbar's website is already stocking Snaq Rice under its Snaq Fabriq line, and it's not all that expensive, with a pack of a dozen bars coming in at just 288₽ (4.02 USD), which is about 33 cents each, although again, this is a very small and light 10g product.