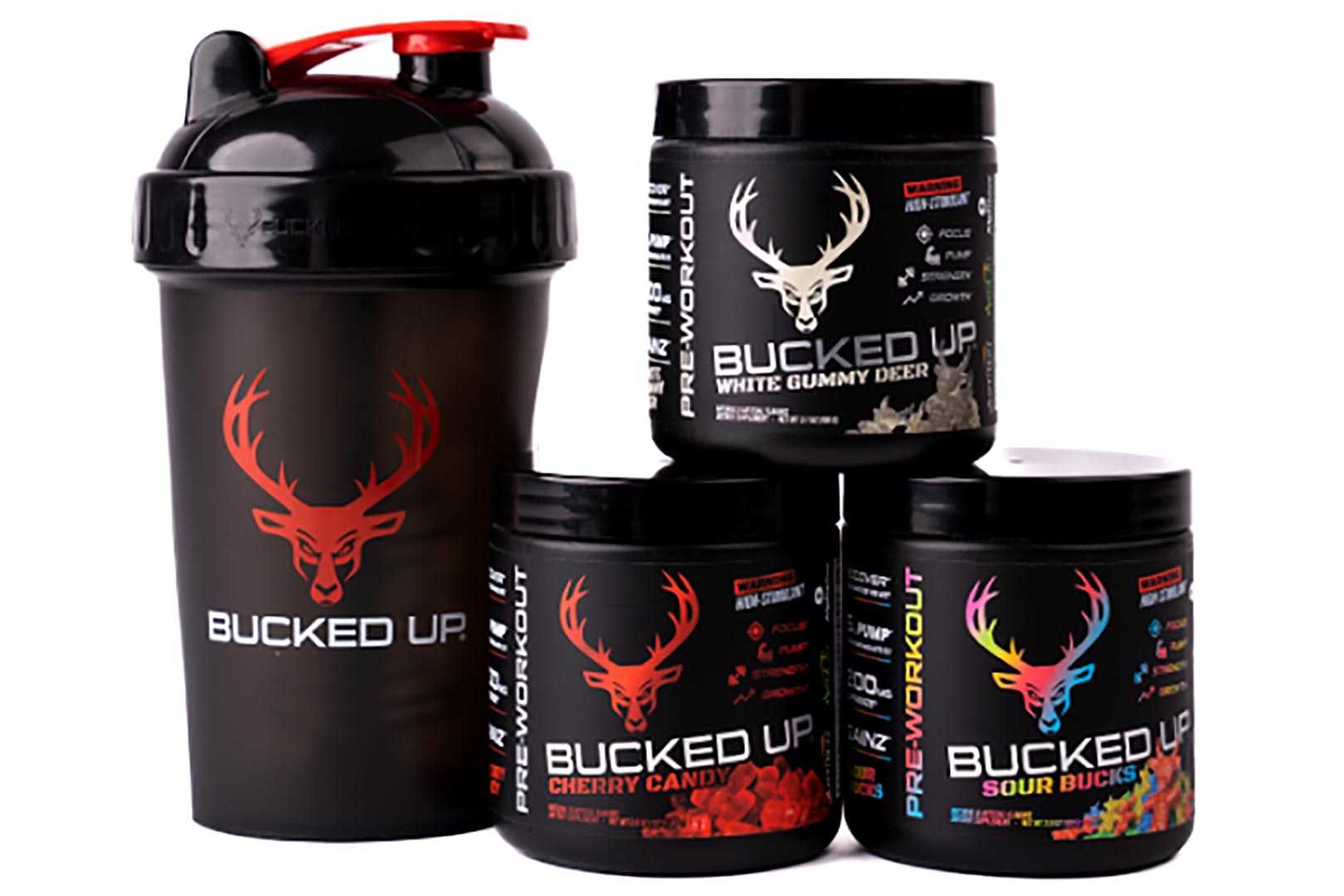 When Bucked Up launched its special edition candy flavor series for its three different pre-workouts — Woke AF, BAMF, and the self-titled Bucked Up — it also introduced a freebie-exclusive, alternative size. The deal was, spend $200 during the release of the flavors, and the brand will throw in free supplements and Buck Season samples, a free tee, and a trial or travel-size tub of BAMF in any of the three candy series flavors.
Bucked Up has now made those smaller tubs available for purchase separately, outside of any deal, giving fans the opportunity to get a pre-workout that is easier to cart around or travel with. Over at buckedup.com you can purchase any of the three candy series flavors in, White Gummy Deer, Sour Bucks, and Cherry Candy, in the pre-workouts Bucked Up or BAMF, at $19.95 for a tub of ten servings, as opposed to the usual 30.
Bucked Up also has a bundle available where you can get three trial-size tubs of your choosing, Bucked Up or BAMF, in any of the candy series flavors at the same $20 each, but you also get a free 20oz shorty shaker bottle to mix together the pre-workouts.