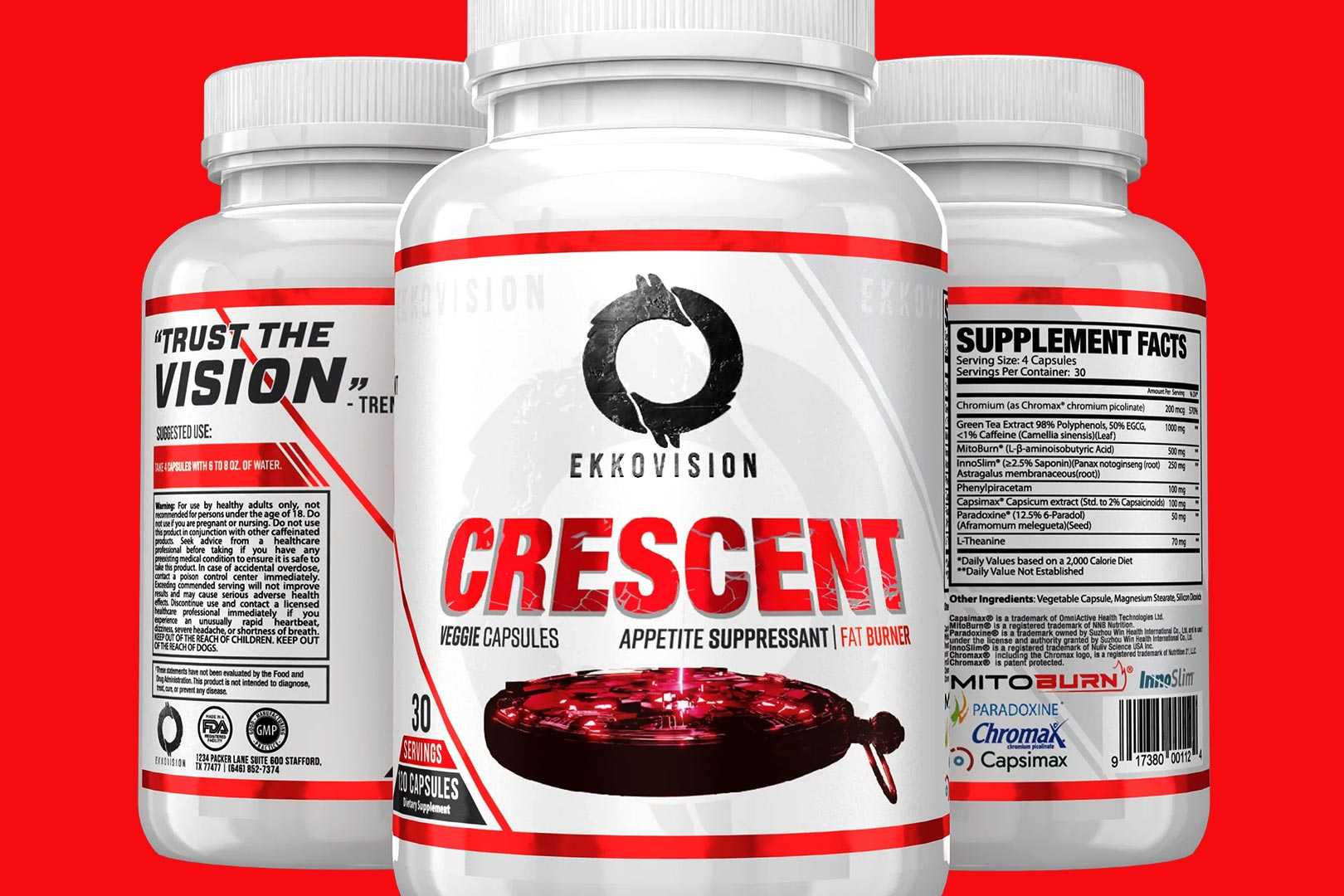 Our Newcomer Of The Year for 2022, Ekkovision, has been referred to as the pre-workout specialist on numerous occasions, although as we move through 2023, it has been proving it is a lot more than that. Despite sticking to the competitive pre-workout category in most of its products, more recently, it has been expanding into other areas, and that is once again the case in its upcoming Crescent.
Ekkovision has developed and is getting ready to release a weight loss supplement, although it's not the usual combination of energizing, thermogenic, and fat-burning ingredients. The focus of the product is specifically on appetite suppression, and it calls on the support of several premium and proven components to get the job done, as we've seen in many of its other supplements.
Ekkovision's Crescent features a host of powerful fat-burning ingredients that'll help drive that primary goal of strong appetite suppression, including 250mg of InnoSlim, half a gram of MitoBurn, 100mg of CapsiMax, and 50mg of Paradoxine grains of paradise. Chromax chromium is also in there, as well as theanine, green tea, no caffeine, and, interestingly, a member of the racetam family of nootropics, phenylpiracetam at 100mg to enhance mental focus.
As far as we know, Crescent is the first weight loss supplement from Ekkovision, and it's nice to see it didn't take that traditional approach of an intense stimulant-powered formula despite having a strong history in pre-workout. The appetite-suppressing product is launching shortly but is available for pre-order directly from the brand's online store at $31.04 using the coupon code "EKKO".