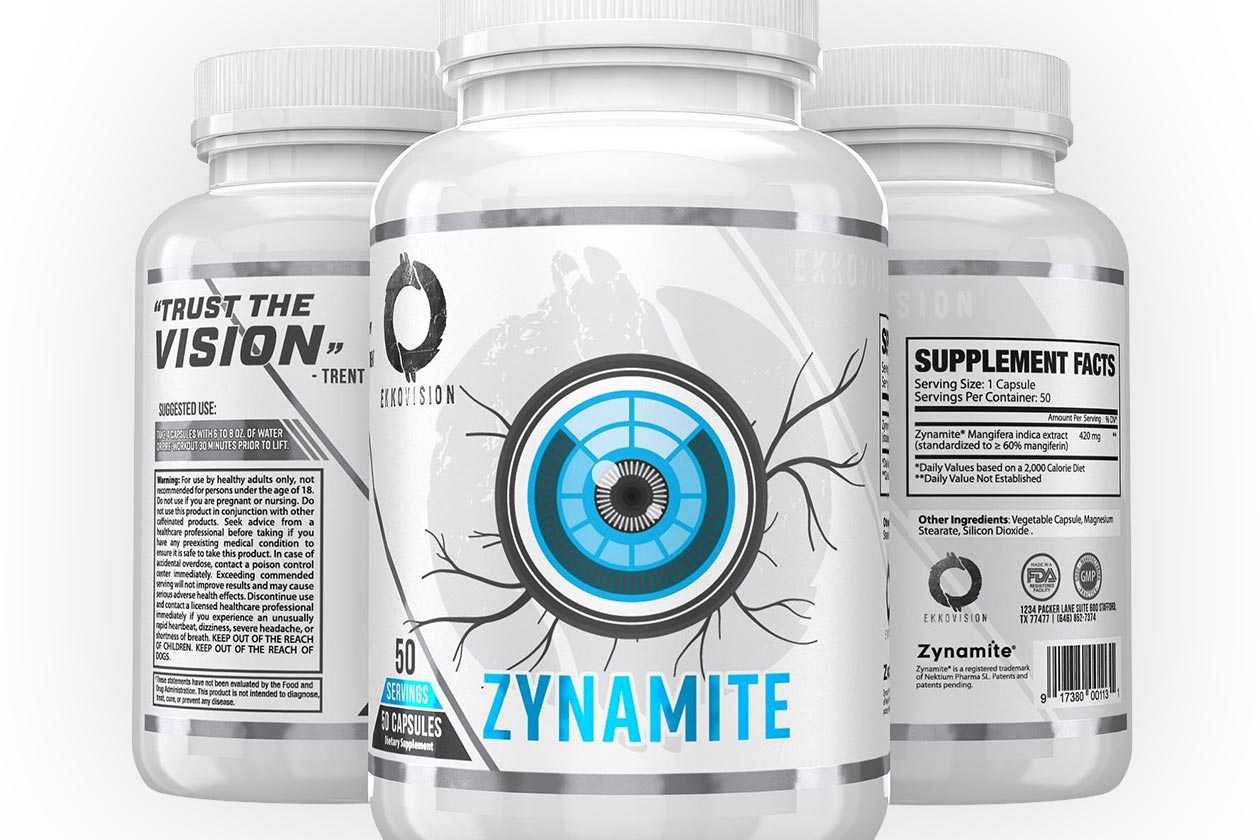 The pre-workout specialist and Newcomer Of The Year for 2022, Ekkovision, doesn't launch supplements in the traditional fashion, as in one by one. It groups together products and drops them all at the same time, whether that be a completely new supplement or a flavor extension, they all arrive on the same day, and the next rollout from the brand is coming in three days, which is this coming Sunday.
Ekkovision has revealed that included in that grouped launch will be two standalone products that can be stacked with its other supplements or taken all on their own. They're both named after their main ingredients in HydroPrime and Zynamite. HydroPrime is a large 250g tub of unflavored HydroPrime glycerol, working out to 50, 5g servings or even 25, 10g servings, however, you want to split it, and Zynamite has 420mg of its stimulating ingredient in each of its 50 capsules.
As mentioned, fans of Ekkovision will be able to use HydroPrime and Zynamite by themselves or in combination with other supplements from the brand, which is one of the key benefits of standalone products. Once again, they'll be going live at ekkovision.com this Sunday, joining some of the other simple supplements the brand already has available in bulk, unflavored Creatine, Glutamine, and Citrulline.