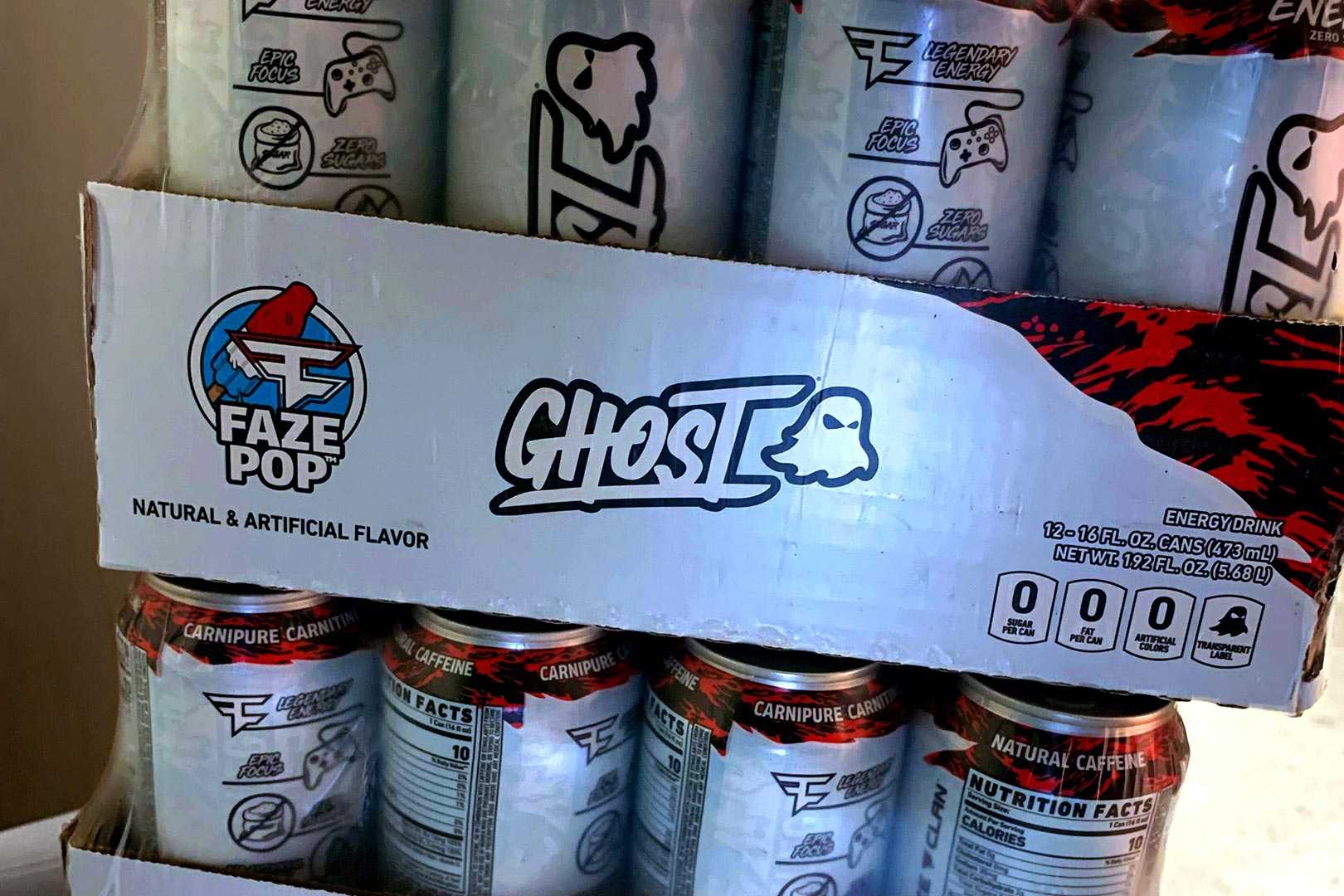 When Ghost announced a partnership with the giant eSports entertainment organization FaZe Clan, we had a feeling it was a matter of time before the two got together for some sort of collaboration. The specialized gaming brand G Fuel did this an incredible amount of times over the years it was working with FaZe Clan, and now news has come in that the collaboration we expected is not only happening, but almost here.
A user on Reddit has posted a picture featuring cases of a collaboration flavor between Ghost and FaZe Clan called FaZe Pop, and it is for the energy and focus-supporting beverage Ghost Energy. It appears to be inspired by the iconic Bomb Pop, as it has a picture of the popsicle itself on the can. Like the other flavors of the energy drink, it comes with an energizing dose of natural caffeine and premium Carnipure carnitine.
Ghost has done nothing but nail the flavor extensions of Ghost Energy since the product came to market, so we imagine FaZe Clan's FaZe Pop won't be any different, and it remains clean with no sugar and only ten calories a can. We're not exactly sure when the flavor collaboration is coming to market; again, the picture has only surfaced from a user on Reddit, which you can check out see for yourself through this link here.