Newcomers to the sports nutrition industry are a weekly thing, some coming from those with years and sometimes decades of experience, and some getting into the space for the first time. Fresh is one of those rare brands backed by an incredible amount of experience from Greg Helton, who has worked with many big names, including the likes of Muscle Sport, Kodiak, and RYSE.
Fresh has made its debut with a total of two separate supplements, each for a popular category in Fresh Pre-Workout and Fresh Amino. The amino cocktail features a comprehensive formula with 6g of all nine EAAs to support muscle recovery and repair, the majority of that being BCAAs at 5g. That is alongside taurine, coconut water, and ConcenTrace AC minerals to support hydration and performance, and lastly, AstraGin to improve absorption.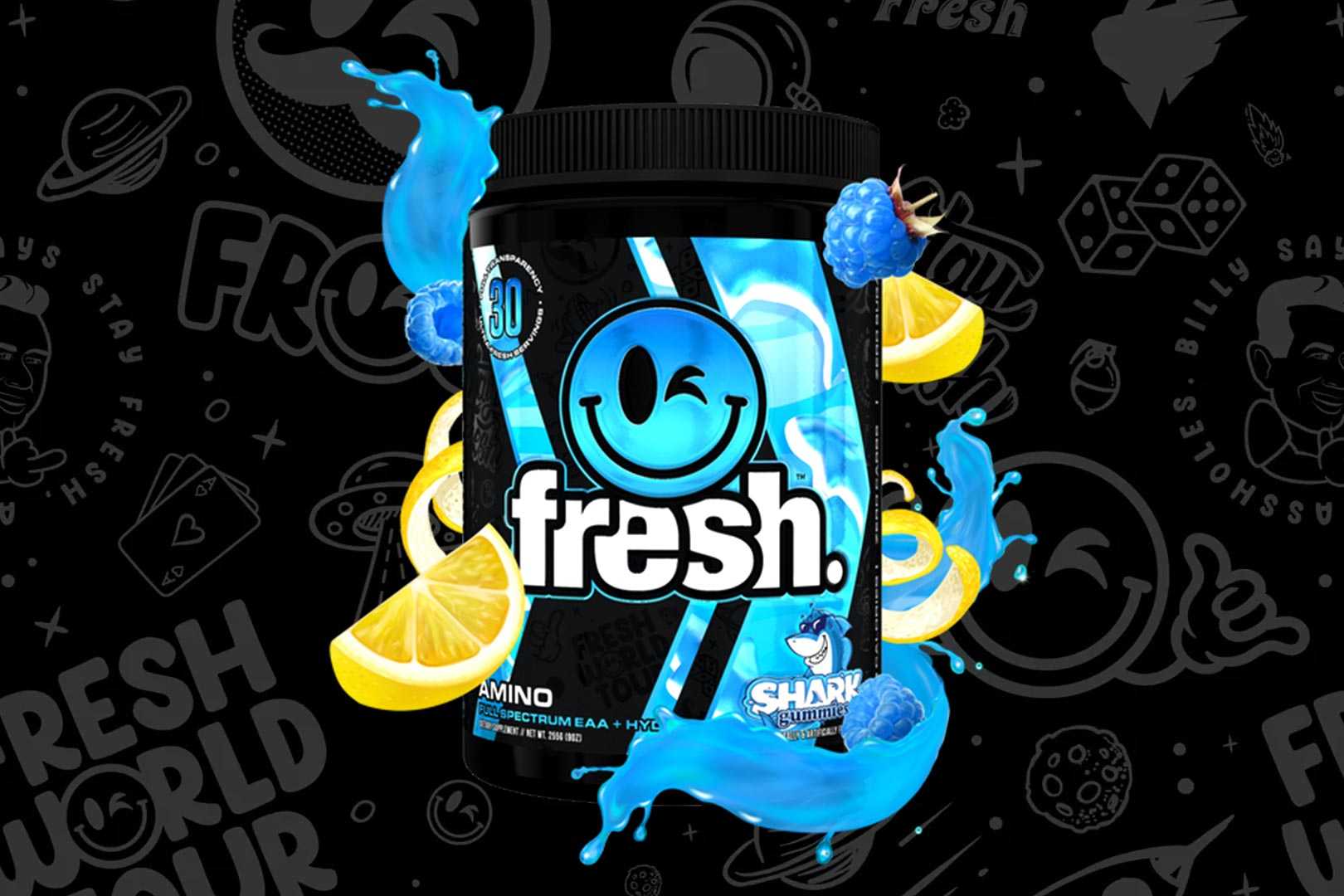 As for Fresh Pre-Workout, that carries on the approach in Fresh Amino of reliable ingredients and dosages but for classic pre-workout benefits such as energy, focus, pumps, and performance. The newcomer has packed the product with 6g of pure citrulline, 2g of betaine, and a full 3.2g of beta-alanine; then, for the stimulating side, you have the likes of caffeine, at a strong 300mg, half a gram of tyrosine and proven CognatiQ for focus, and once again, the ever-present AstraGin to enhance and improve absorption and efficacy.
Whether you want to find out more about Fresh or purchase its first two supplements, Fresh Amino or Fresh Pre-Workout, head to freshsupps.com. The brand's website gives you the ability to buy either of its products directly at reasonable prices of $44.99 for the amino cocktail and $49.99 for the pre-workout, both in two tasty flavors. For a limited time, Fresh is also celebrating its launch with the coupon "LAUNCH10" getting you 10% off everything.