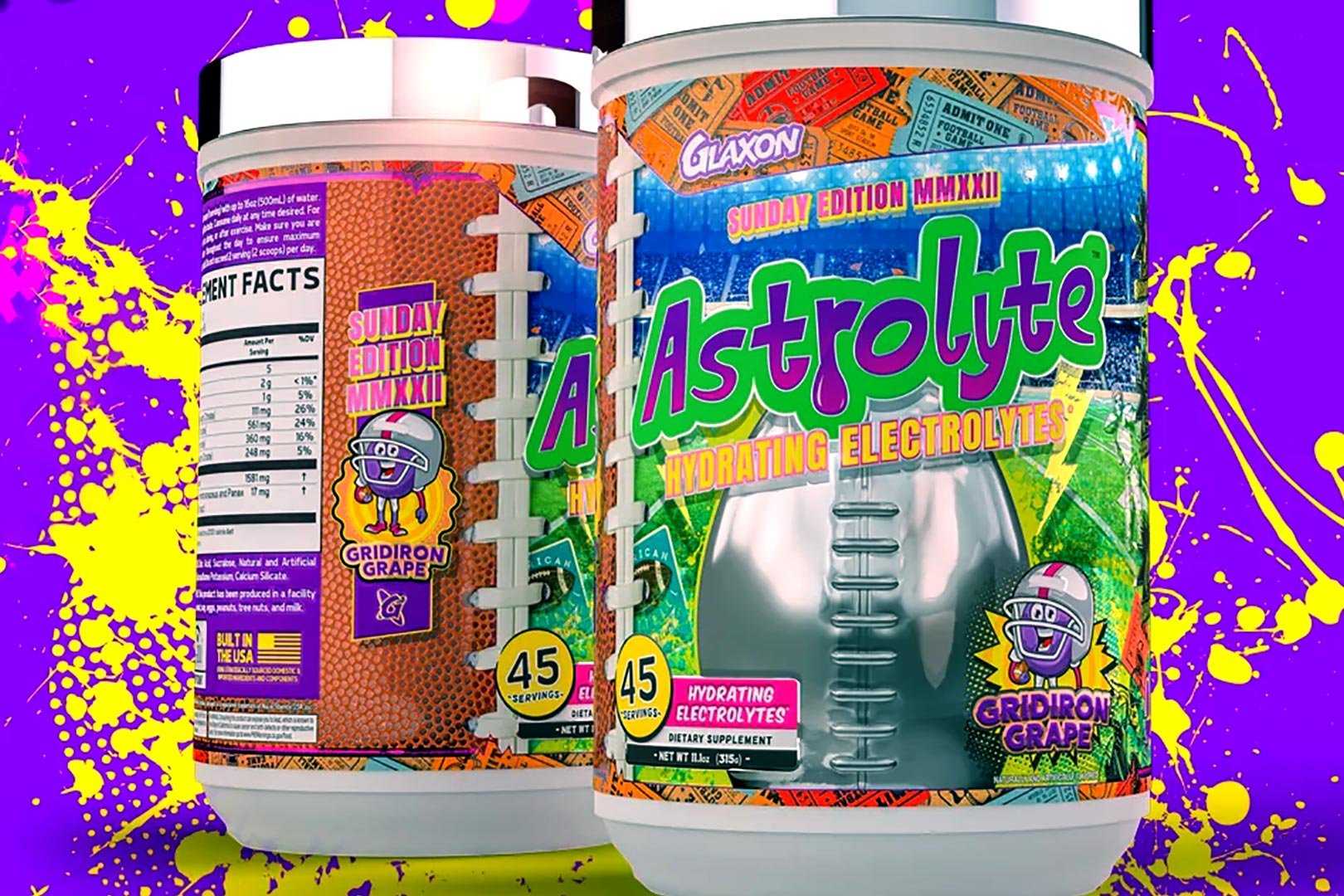 Around this time last year, the always impressive Glaxon came out with a special edition flavor for its hydration supplement Astrolyte, themed around one of the world's most significant sporting events, the Super Bowl. The flavor was appropriately named Gridiron Grape, and it was only around for a limited time. With Super Bowl LVII right around the corner, the reputable sports nutrition brand has decided to bring the product back.
As far as we know, Glaxon's returning Gridiron Grape Astrolyte is the same taste experience as fans were treated to last year for Super Bowl LVI, and featuring the supplement's reliable hydration and performance-supporting formula. You can purchase the product directly from the brand's online store at $29.99 for a tub of 45 servings, which can be dropped by a solid 20% to $24 when purchasing Astrolyte as a part of Glaxon's Stack Builder.
Another feature Glaxon has brought back alongside its 2023 edition of Gridiron Grape Astrolyte is the special edition Team Jersey. It is a custom jersey, fitting for the occasion, and while you can purchase it individually at $59.99, it is completely free when you get a tub of the limited Gridiron Grape.