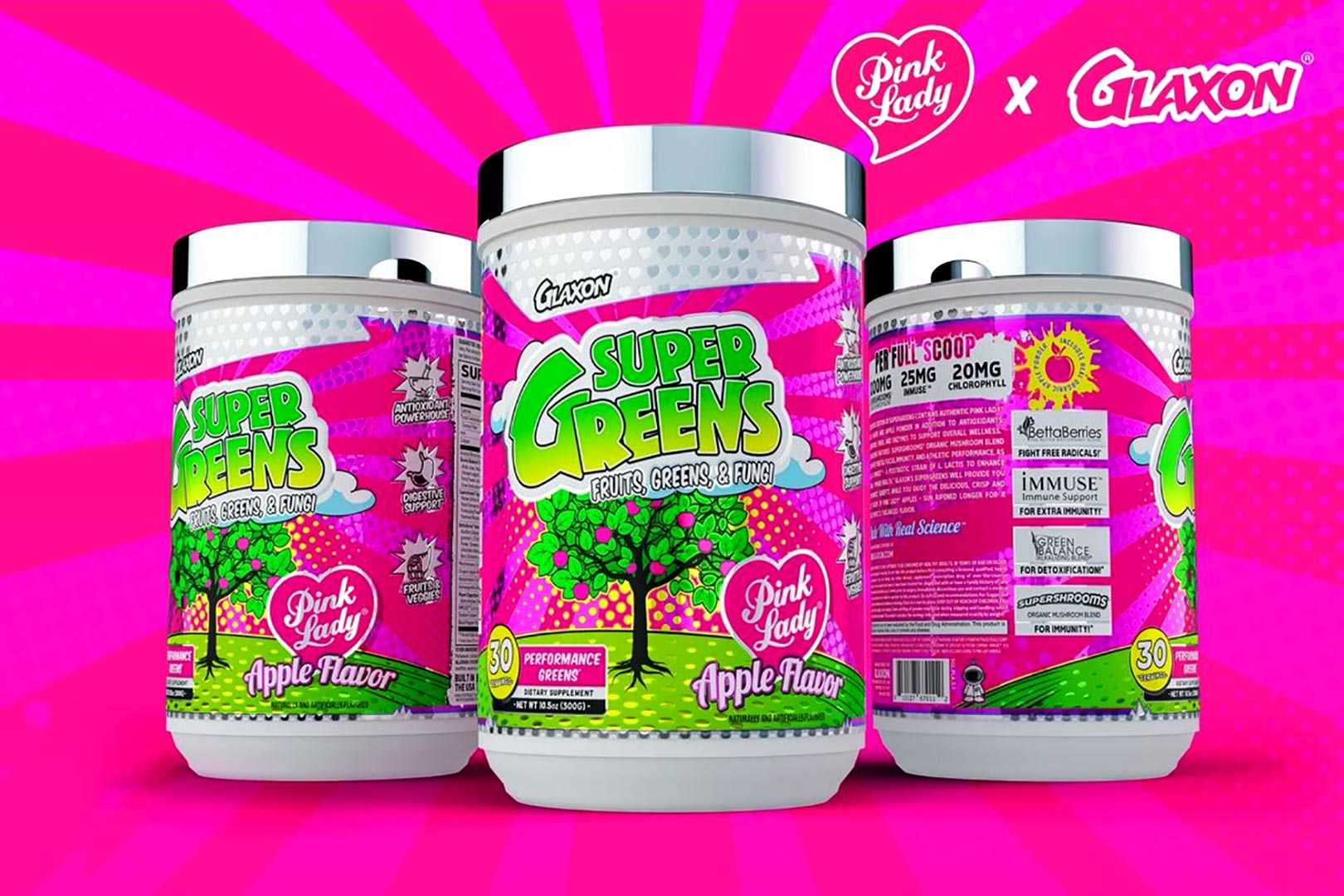 Glaxon is known for its advanced and specialized sports nutrition, health, and wellness products, spanning more categories than the majority of supplement companies out there. One thing it has yet to do is take part in the trend of authentic flavor collaborations, which we've seen a mountain of over the past few years, although the brand is about to change that.
Glaxon has announced its first of many planned authentic flavor collaborations for release throughout the year. The product that's starting it all for the reputable brand is a Pink Lady Apple flavor of its superfood supplement Super Greens. Pink Lady is a brand of apple originating in Australia but sold all around the world, and now it's found its way into our industry.
As mentioned, Glaxon has teamed up with Pink Lady for an authentic Pink Lady Apple flavor of its reliably delicious Super Greens superfood product; however, as you'd expect from the brand, there is more to it. To further enforce the collaboration, the special edition flavor features an apple skin-textured label and contains organic apple, combined, of course, with everything else already packed into the premium Super Greens formula.
Glaxon has not made its Pink Lady Apple Super Greens available through its website yet, although, with the preview now out there, we have to imagine it's not too far away from hitting its website. As exciting as the Glaxon and Pink Lady partnership is, we are just as interested in the rest of the year as it sounds like the brand has many more collaborations lined up.