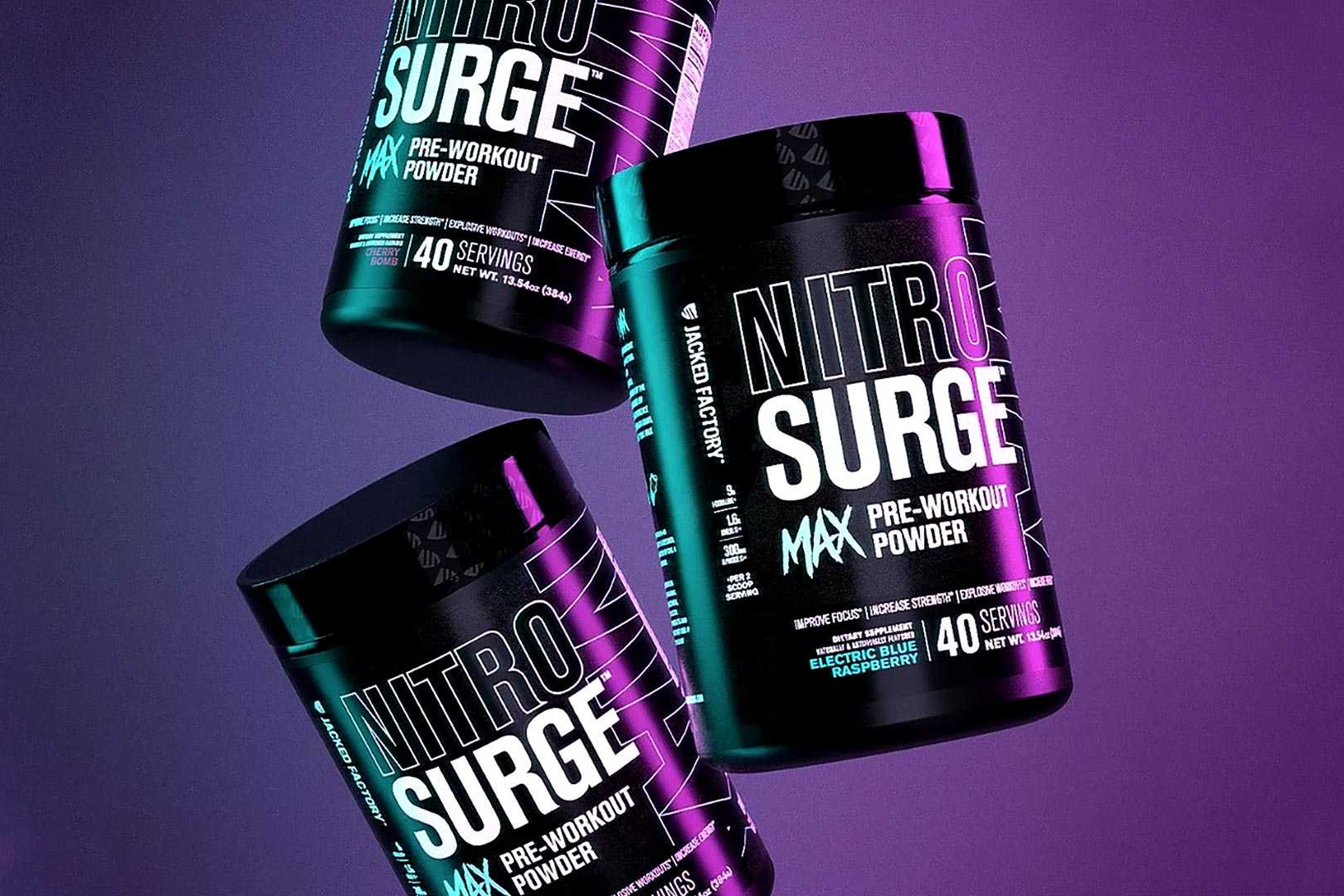 Jacked Factory has shared full details on its promising, advanced, and comprehensive premium pre-workout, Nitrosurge Max, a more advanced version or step up from the regular Nitrosurge. The supplement still supports all of the same areas and effects as the original, but with several premium ingredients, some significantly heftier dosages, and a wider variety of components for the best workout Jacked Factory has to offer.
Formula to formula, Nitrosurge Max does have many of the same ingredients as Nitrosurge; in fact, of the seven components in the simpler pre-workout's formula, the upcoming Max spin-off has five of them, with some tweaks and changes. To power pumps and performance, there is a sizeable 9g of pure citrulline, 2.5g of betaine, 50mg of premium and proven Senactiv, and 150mg of another premium feature in elevATP.
Alongside all of those ingredients mentioned are the focus-supporting tyrosine at 2g a serving, 1.6g of the gaming-marketed NooLVL, 300mg of AlphaSize-branded alpha-gpc, and 250mg of huperzine. Caffeine is in Nitrosurge Max as well to drive energy by way of 350mg of PurCaf natural caffeine plus 100mg of theanine; then, finally, you get 50mg of the ever-present AstraGin to increase and enhance absorption and efficacy.
Jacked Factory has indeed stepped things up in its premium pre-workout Nitrosurge Max, packing plenty of reliably effective ingredients to provide more support in key areas and deliver a better performance in the gym. The supplement is launching through the brand's official online store at jackedfactory.com on Tuesday of next week at a presumably higher price than Nitrosurge, with 20 full servings a tub in three different flavors.