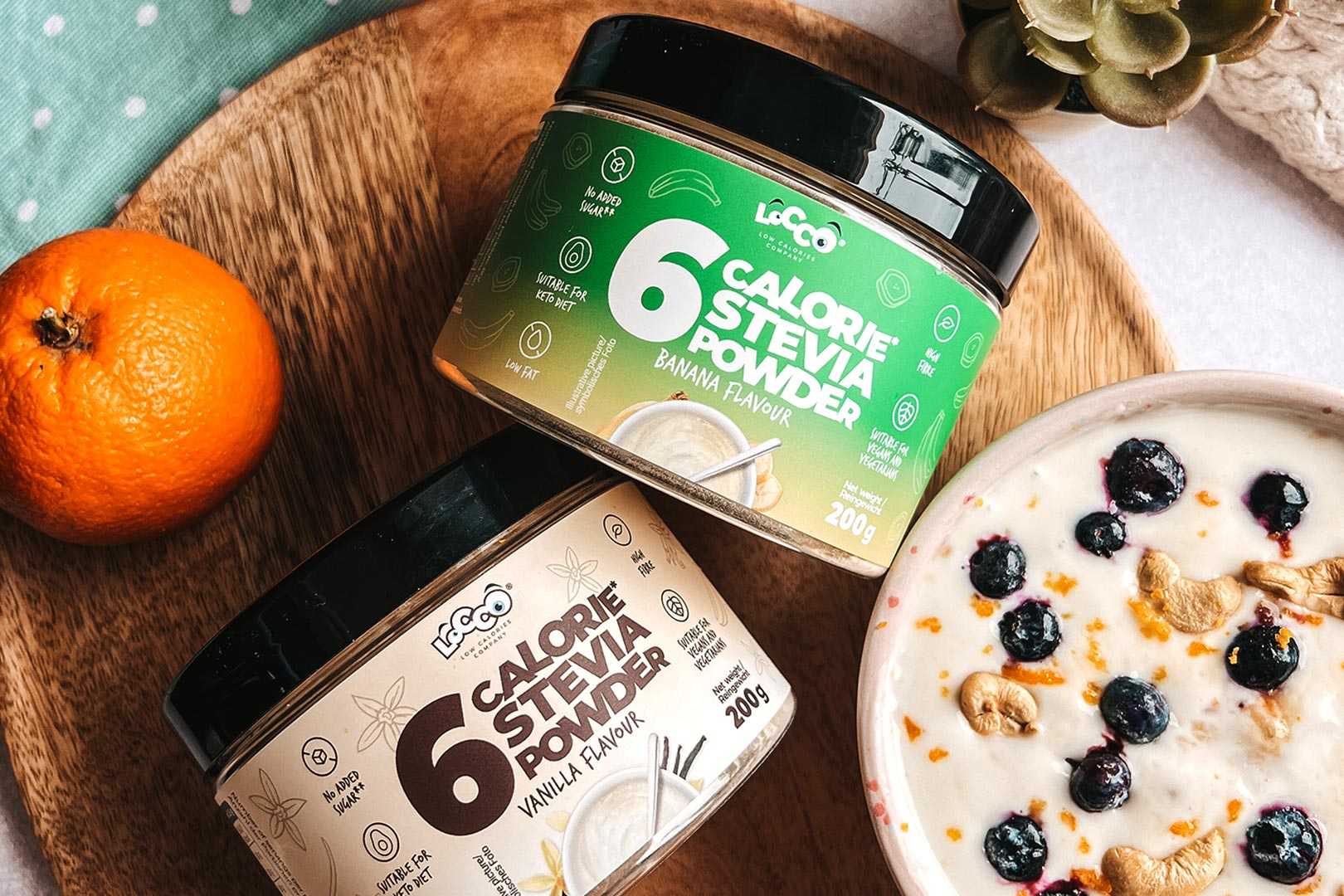 LoCCo is a fresh and fun, functional food company from Poland that now has two products to choose from, and the latest explains precisely what it is all about right in its name. LoCCo does have a deeper meaning to its title, as it stands for Low Calories Company, and that leads into its functional creations, 8 Calorie Cream, and the completely new flavoring companion, 6 Calorie Stevia Powder.
LoCCo's 6 Calorie Stevia Powder is what you think it is, a flavoring powder that has six calories a serving, and it is naturally sweetened with stevia. Like most flavoring products, the idea is you throw it in a shaker, smoothie, baking, or anything really to add a bit of flavor without the additional calories. It's a nice expansion to the brand's two-piece lineup, and it keeps that interesting naming convention going.
While there are five flavors available for LoCCo's 8 Calorie Cream, there is only one less for 6 Calorie Stevia Powder with all traditional tastes in Chocolate, Vanilla, Strawberry, and Banana. The convenient product has just hit the market, although the brand has already said it has more options in the works and on the way.