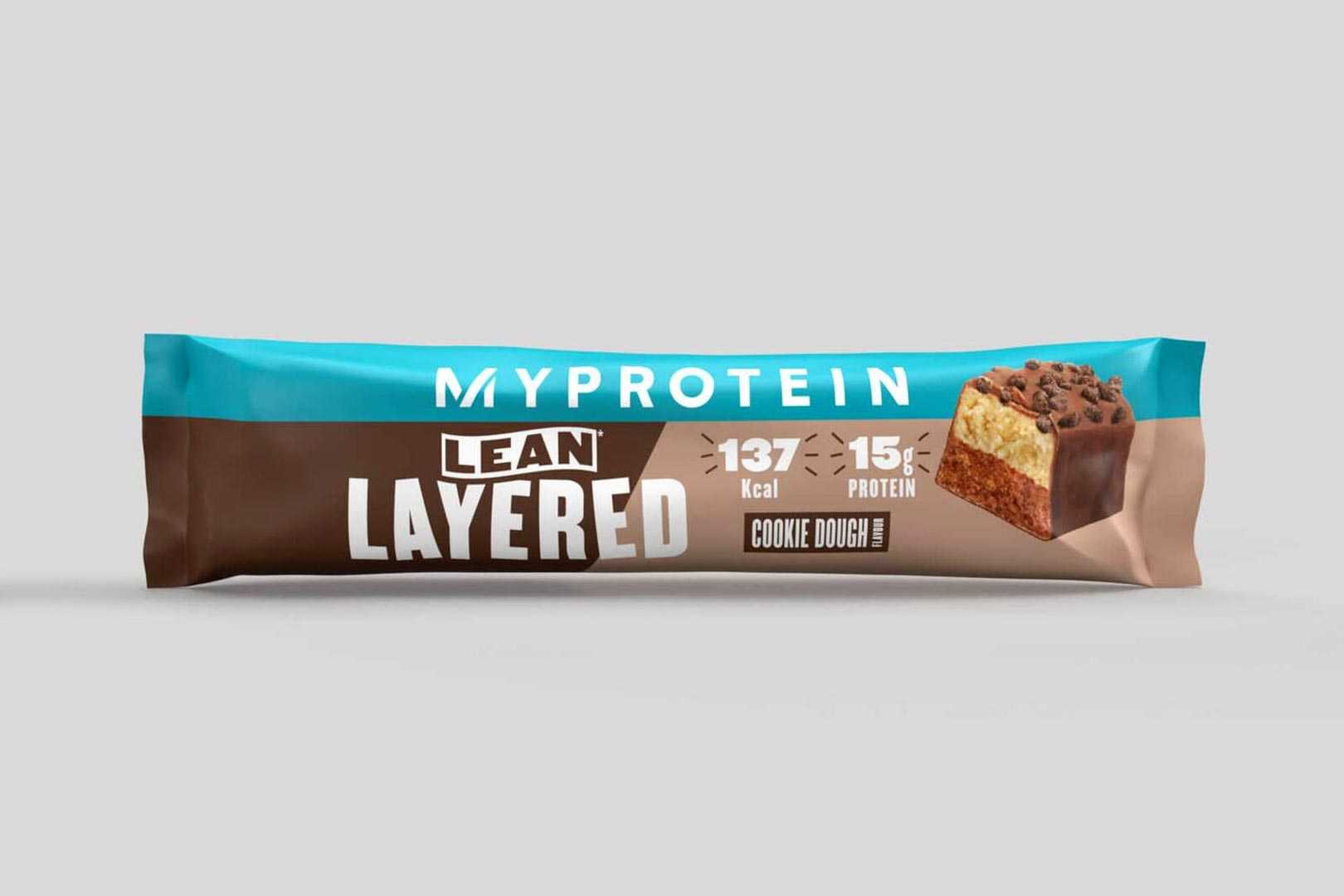 The Layered Protein Bar is Myprotein's flagship protein bar or at least the bar-format product we see the international brand giving more attention than any of its many other functional foods. It's received a mountain of flavor extensions over the years, special edition versions, spin-offs, the absolutely delicious authentic Hotel Chocolat collaboration, and now there is the lighter Lean Layered Protein Bar.
Myprotein's Lean Layered Protein Bar is a slightly lighter version of the Layered Protein Bar, still featuring a combination of various layers of taste and texture but with a less calorie-dense nutrition profile. The biggest contributing factor to the lower macros in the Lean spin-off of the Layered Protein Bar is its size, as it's a third smaller, so it's not like you're getting the same size bar with less.
Where the Layered Protein Bar weighs in at 60g a piece, the Lean Layered Protein Bar is 40g, with 25% less protein at 15g, 3.2g of fat, 12g of carbohydrates, 1.2g of that sugar, and 137 calories. The thing is, if you had 40g of, say the Chocolate Peanut Pretzel Layered Bar, you'd get 13.2g of protein, 13.2g of carbohydrates, 1.05g of sugar, 4g of fat, and 139 calories, which is not too far off the Lean version.
As mentioned, it is mostly the size difference that makes the Lean Layered Protein Bar, lean; either way, it is here and available from Myprotein's online store in two flavors, neither is from the original Layered Protein Bar. The flavors are Cookie Dough and White Chocolate Raspberry, and they cost £6.99 for a box of three and £12.99 for six, versus the larger Layered Bar at £16.99 for six.