Ninja Up is one of the first supplements the still relatively young and growing sports nutrition company Ninja ever came out with, in a stimulating pre-workout featuring some respectable and reliable highlights. The brand has introduced an alternative version of Ninja Up for 2023 that isn't being called V2 or 2.0, but simply Ninja Up No Alpha Yo Formula. Despite the name, there is plenty more to it than the removal of the hard-hitting stimulant alpha yohimbine.
Ninja has taken Ninja Up and re-released it with differences mostly on the sensory side for the No Alpha Yo Formula, meaning the energy and focus effects. A lot of the supplement has gone unchanged, so fans will be somewhat familiar with the experience and performance of the alternative version. There is still 6g of citrulline malate for muscle pumps, 3.2g of bet-alanine for performance, and a gram each of choline bitartrate and tyrosine for focus.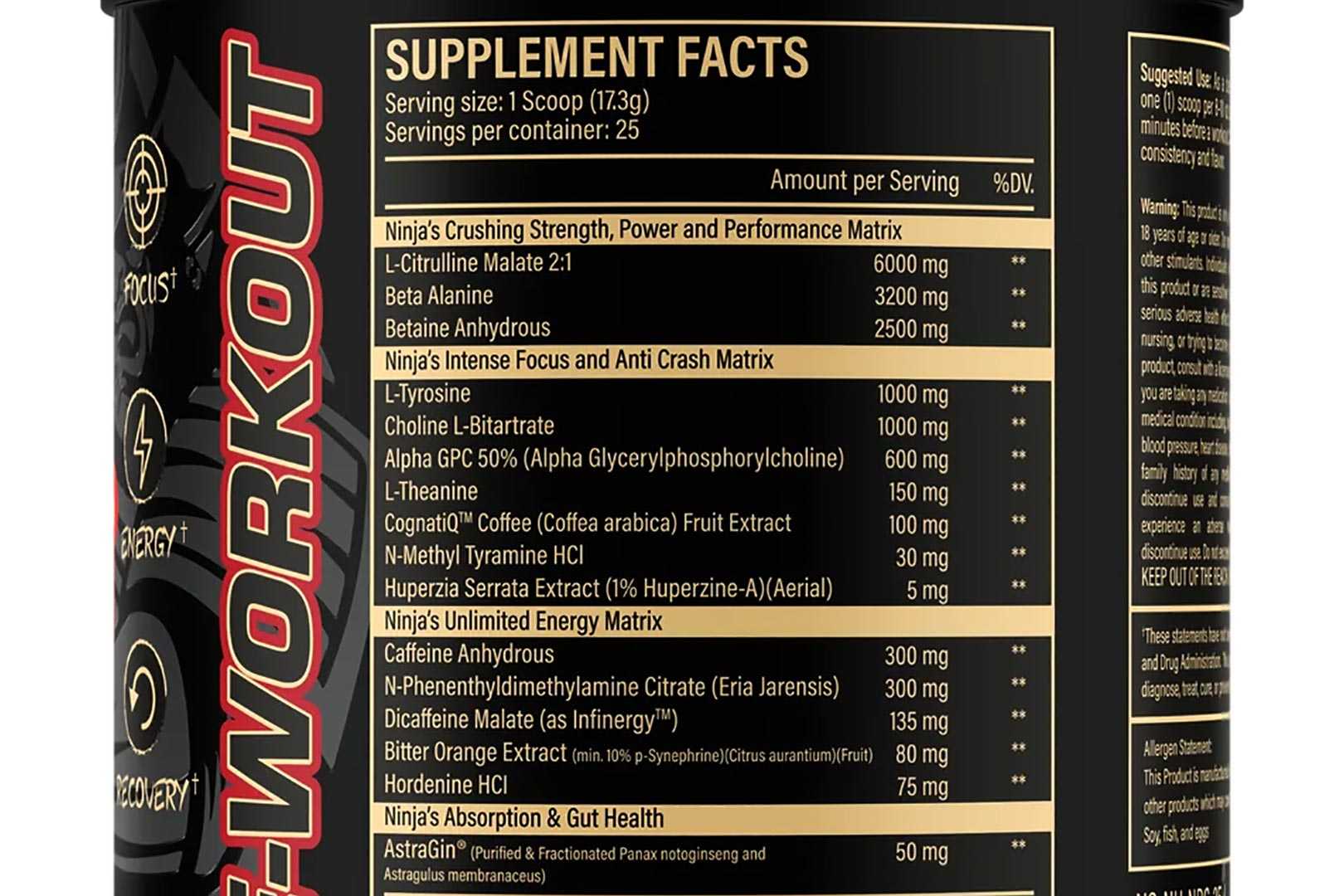 Where the changes come in for Ninja's premier pre-workout Ninja Up to the No Alpha Yo Formula is the hard-hitting alpha yohimbine has been dropped, bitter orange has been added at 80mg, and focus-supporting alpha-gpc is also now in the mix at a solid 600mg. The potent isopropylnorsynephrine has been swapped for another strong stimulant in 300mg of eria jarensis, there is 50% more hordenine, and the caffeine has been pushed to a combined 400mg.
Looking at it on paper, Ninja Up No Alpha Yo Formula will mostly be different in energy and focus, although with so many things shuffling around, it's tough to say whether it'd be stronger or less intense, but you get the same support for pumps and performance. The alternative product is now in stock and available for purchase from the brand's website at $49.99 for a tub of 25 maximum servings in only four flavors, including an all-new Grape Bubblegum.
It is worth noting the original Ninja Up is still available from Ninja's online store, reinforcing our reference to the supplement as an alternative. If you don't want to give the new version a try or do and prefer the regular Ninja Up with alpha yohimbine, it's the same price when shopping directly with the brand at $49.99 for a tub of the same 25 maximum servings.