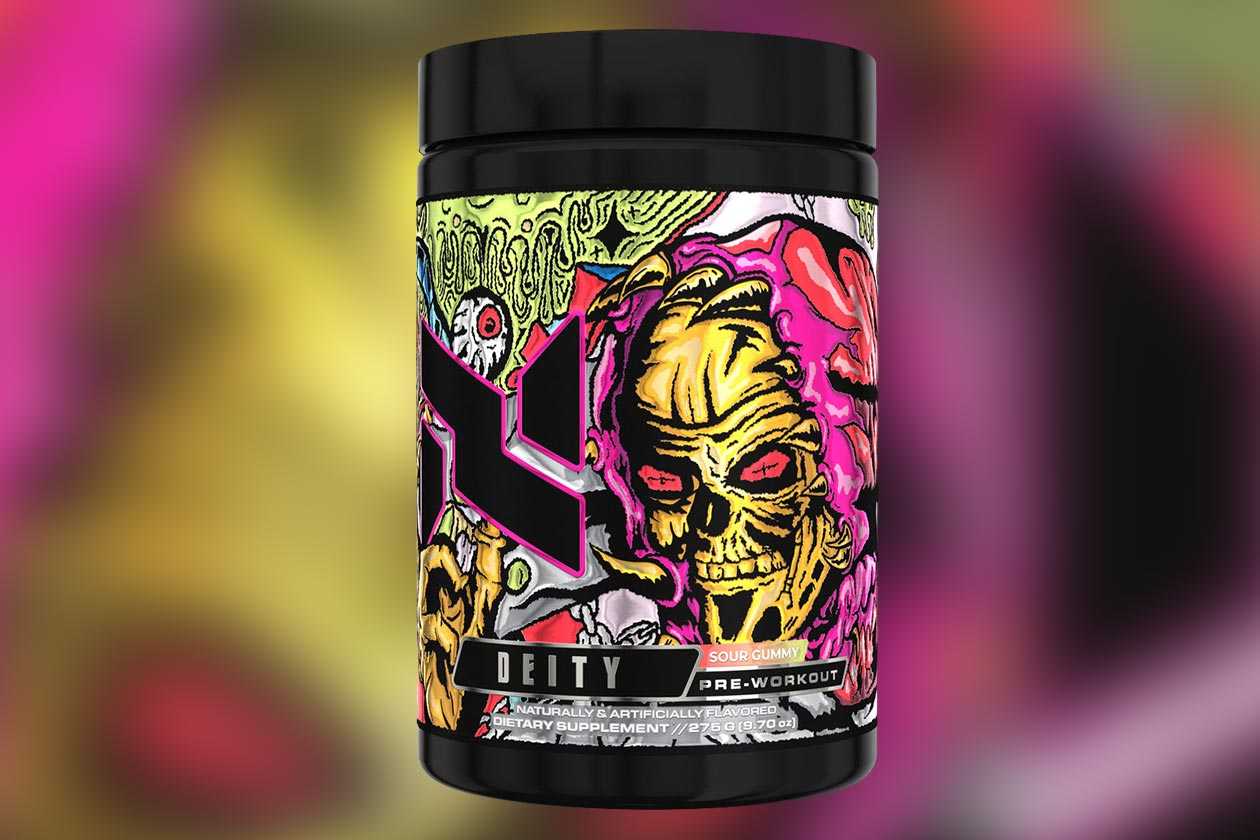 Nutra Innovations has put together a new pre-workout, and this is separate from the supplements it already has available on the market in Epitome and Epitome Hardcore. While it is separate from those products, it has its similarities in ingredients, although the critical difference in the product is it's significantly more focused around stimulants, formulated to deliver an intense level of energy and focus.
The newest pre-workout from Nutra Innovations is Deity, and it does have some components to support benefits outside of the sensory benefits of energy and focus, including 4g of beta-alanine for performance. The rest of the formula is mostly about stimulants, and it brings together a whole host of them that should have no trouble delivering that more intense experience for fans of Nutra Innovations.
The pre-workout Deity comes packed with a strong 2mg of alpha yohimbine and a combined 425mg of caffeine, almost all of that coming from standard caffeine anhydrous, as well as a few other ingredients. We haven't seen the complete profile, but we know there are more components for that high-powered energy and focus effect, which, again, is what separates it from other Nutra Innovations pre-workouts.
The reliable retailer XN Supps is one of the places we found stocking Nutra Innovations' all-new Deity in its online store, as it's not something you can purchase directly from the brand's website. The sports nutrition store is selling it in tubs of 25 servings in Sour Gummy and Dragon Fruit flavors for $44.99, so it doesn't cost anything more than Nutra Innovations' already available Epitome Hardcore.