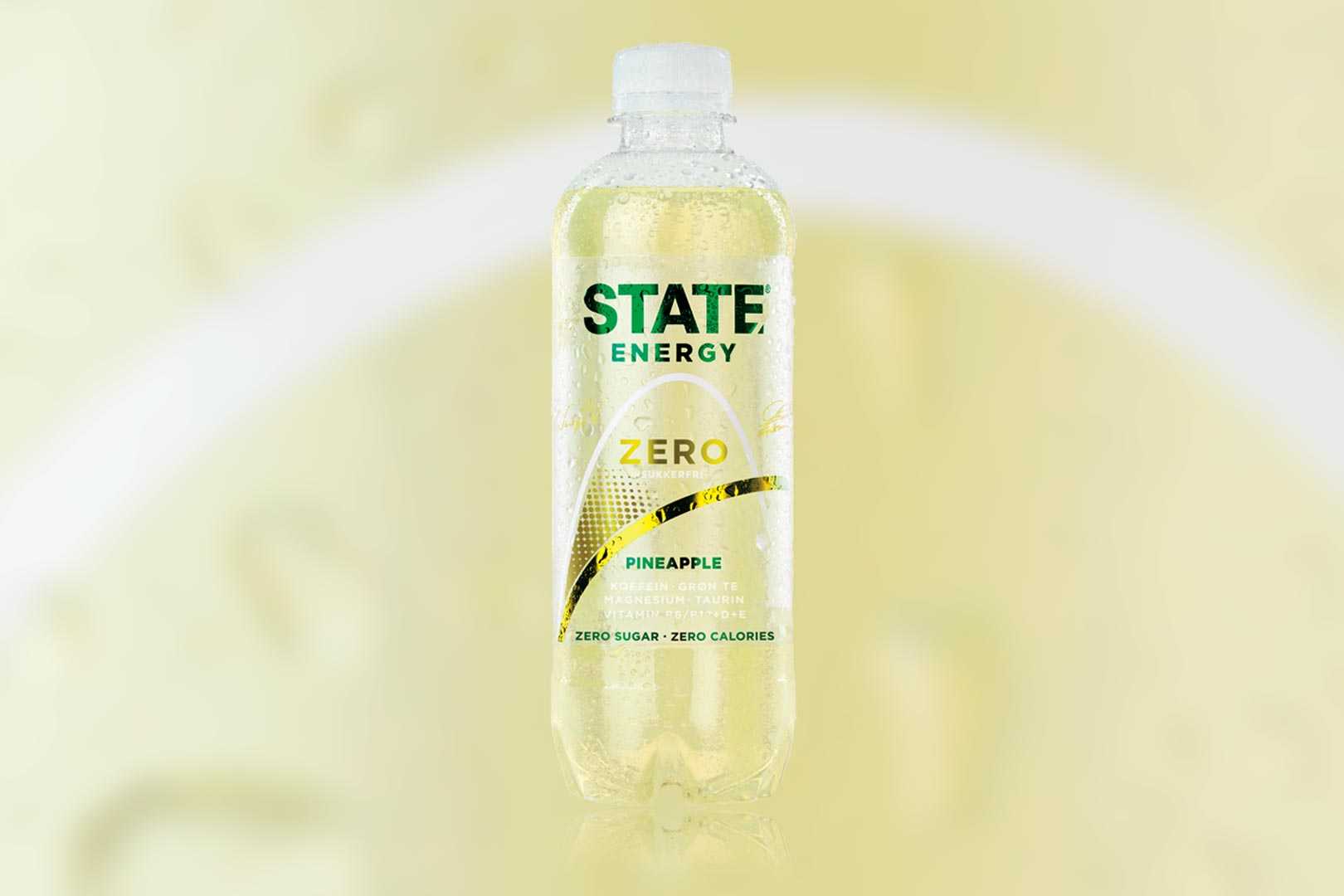 State is a functional beverage company out of Denmark that can be found all across the country, in the likes of Fitness World, the convenience store chain 7-Eleven, and the supermarket giant Lidl. Its signature product is an energy drink, although it doesn't come in a classic can, but a 400ml bottle. It features a combination of vitamins B6 and B12, taurine, a precise 128mg of caffeine for energy, and depending on the version, palatinose for fuel.
Currently rolling out in Denmark from the growing beverage brand is another flavor for the Zero version of its energy drink named State Energy Zero. As mentioned, there are two options when it comes to the product, the regular State Energy and State Energy Zero, which doesn't have any sugar, carbohydrates, or calories. Previously there were just two flavors for the calorie-free variant; now, there is a third equaling the size of the regular menu.
Now available in State's home country alongside its original State Energy Zero flavor of Tropical and Lime Orange, is the exotic fruity recipe, Pineapple. That was a flavor the brand already had on the market for the palatinose-powered State Energy, meaning beginning this month, fans can choose to enjoy the taste of Pineapple with carbohydrates or without.