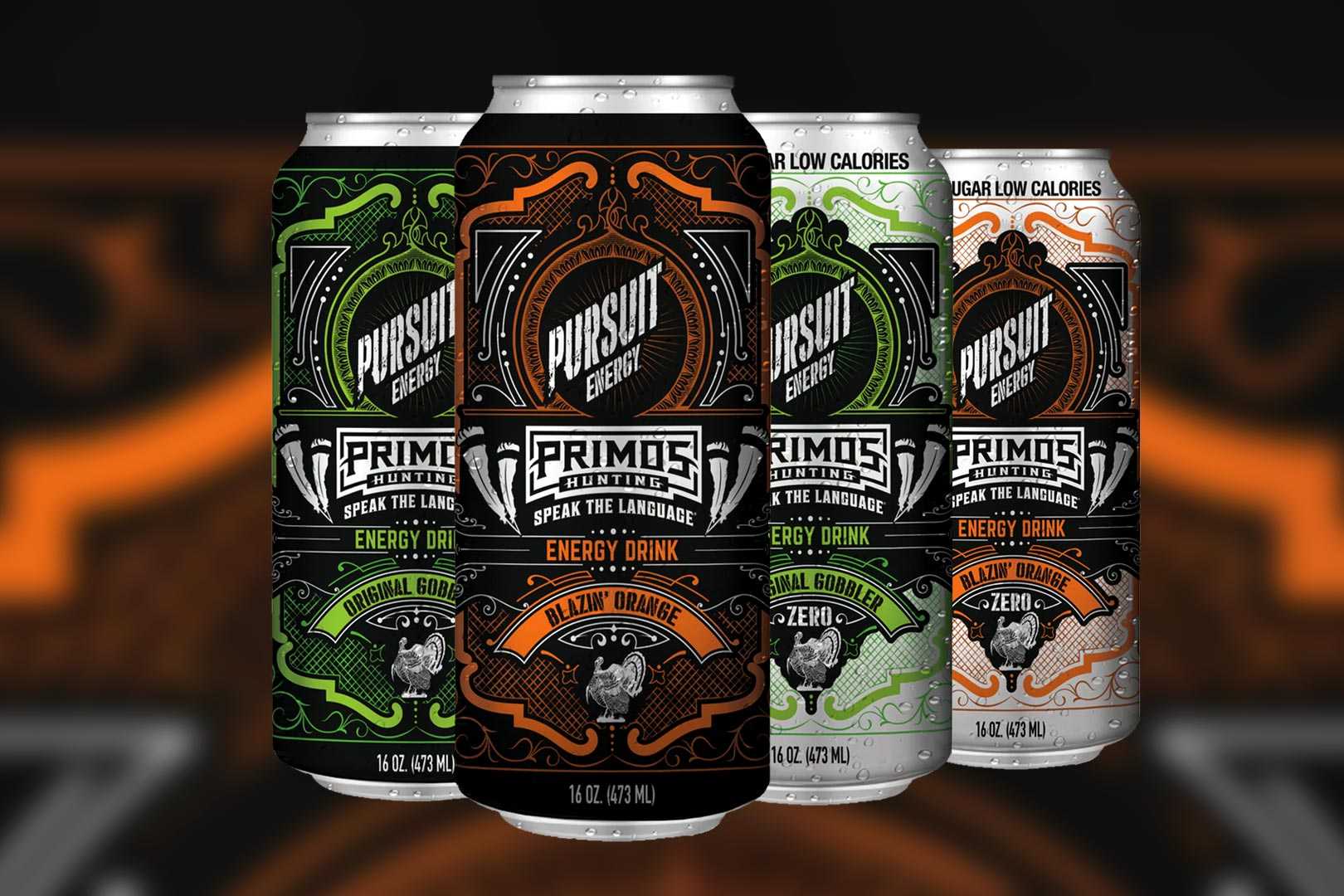 Energy drink brand Pursuit Energy has partnered with Primos Hunting, a well-established hunting company that makes game calls for the likes of turkey and deer, as well as other accessories such as ground blinds and vests. The two have created a series of energy drinks, covered in an alternative, eye-catching look separate from the other Pursuit energy drinks, although the ingredients and nutrition are identical.
Like Pursuit Energy's own selection of energizing beverages, its collaboration with Primos Hunting involves two energy drinks, a regular recipe with a huge 55g of carbohydrates, 52g of that sugar, and 220 calories, and one without any sugar and a low five calories. No matter which way you go, the active ingredients are the same, with taurine, B vitamins, glucuronolactone, and a moderate 160mg of caffeine for energy.
You can see what Pursuit Energy and Primos Hunting's energy drinks look like in the image above, and as mentioned, they do indeed feature an attractive design. There are two flavors in Blazin' Orange and Original Gobbler, both coming in regular and sugar-free options. You can pre-order the beverages from the separate website buypursuitnow.com at $8.75 for a pack of four cans, for shipping on the first day of April.