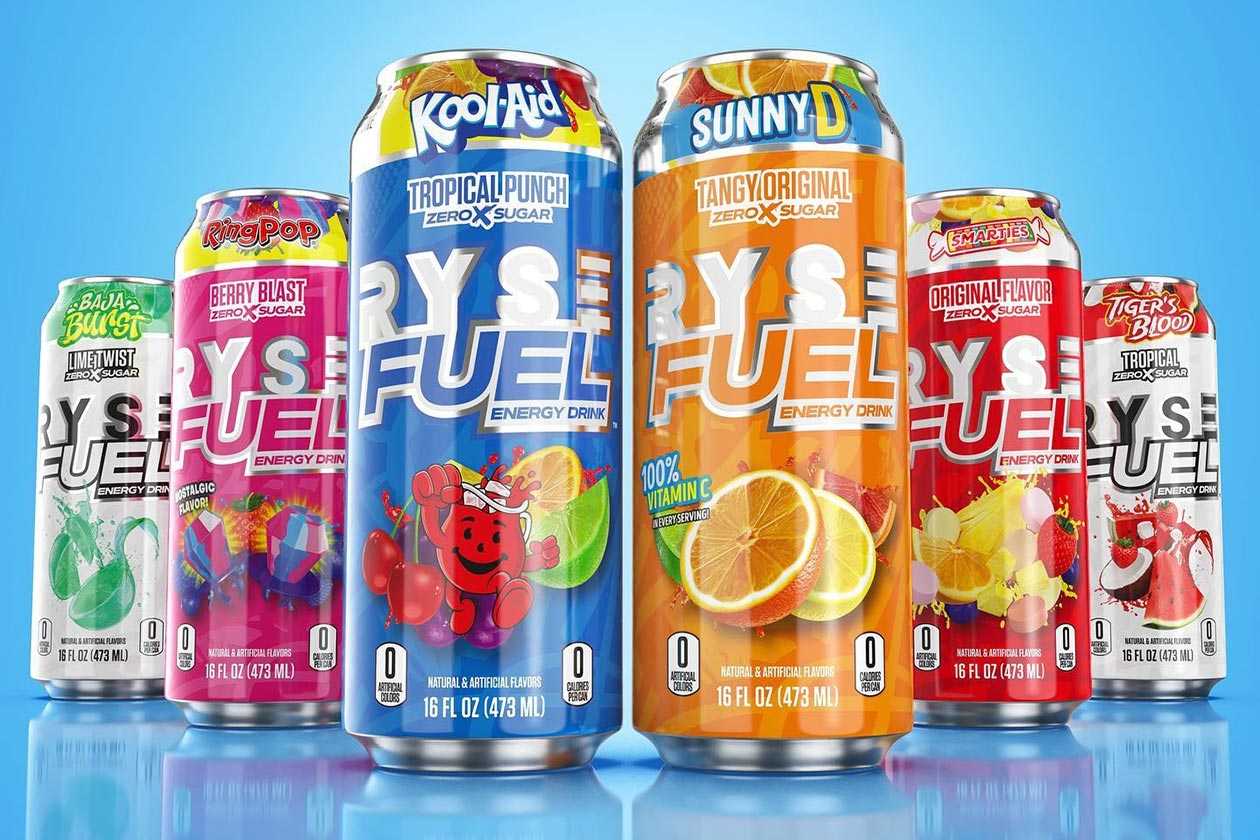 The selective sports nutrition retailer Campus Protein seems to have blown the cover off the next lot of authentic flavor collaborations coming from the 2022 Brand Of The Year nominee, RYSE. The rising supplement company put on an impressive performance last year, dropping several exciting products and expansions, including some attention-grabbing collaborations with the likes of Kool-Aid, MoonPie, and Jet-Puffed.
Campus Protein is now listing three upcoming products from RYSE, and while their images are just silhouettes with no specific details, the retailer has given titled the pages, and that is where things seem to have been uncovered. There are entries for a Skippy Peanut Butter flavor of RYSE's delicious Loaded Protein, and authentic Country Time Lemonade flavors for its Loaded Pre-Workout and the enjoyable RYSE Fuel energy drink.
Going off the names alone, it appears as though RYSE is teaming up with the legendary peanut butter Skippy for an undoubtedly delicious flavor of its two-time Protein Wars champion Loaded Protein, and the iconic Country Time for a flavor of Loaded Pre-Workout and RYSE Fuel based on its signature lemonade.
Again, all of this is based on listings on Campus Protein's website, and while that doesn't guarantee a Skippy Peanut Butter Loaded Protein, and Country Time Lemonade Loaded Pre-Workout and RYSE Fuel, are coming, it's pretty close to a sure thing. We can't imagine why the retailer would put these up without them being legitimate, and, more importantly, RYSE has just started teasing a mystery product described as sweet and tart.