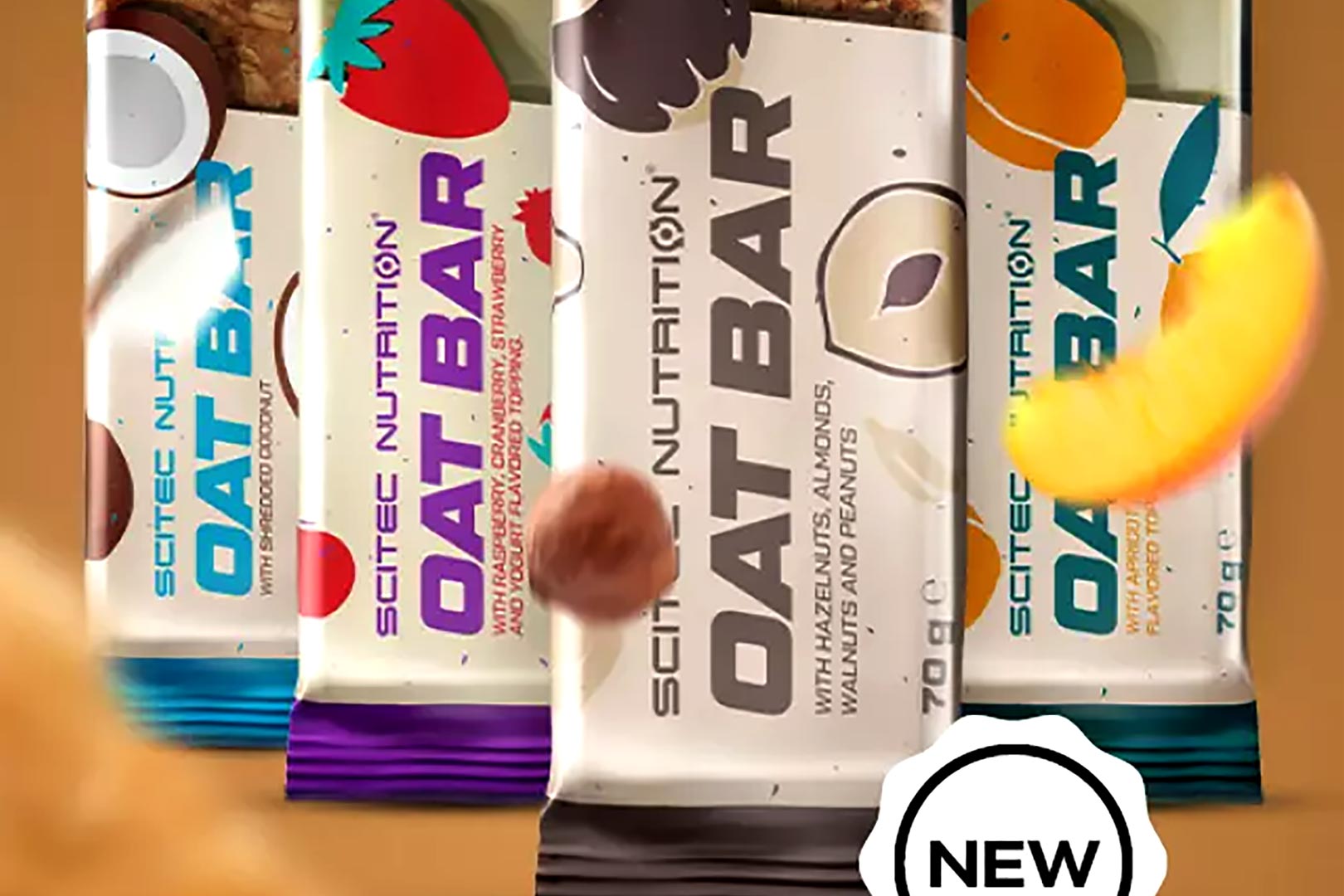 In the UK and Europe, there is a popular format of food called the flapjack, which in those parts of the world, refers to a long, rectangular oat-based snack, not the alternative name for a pancake here in the US. Many sports nutrition brands in the UK and Europe make a flapjack with a healthy spin, typically more protein and less sugar, with the giant Scitec Nutrition the latest to try its hand with the simply titled Oat Bar.
Scitec Nutrition's Oat Bar doesn't look to be as dense and oaty as most flapjacks we've seen, but it is made with an oat flake-fueled recipe as well as golden syrup and straight sugar. Despite coming from the sports nutrition company that it does, Scitec's Oat Bar is not a twist or spin on the familiar format, not featuring any extra protein. It is essentially an oat-flake-filled bar from someone known for their supplements.
The Oat Bar from Scitec Nutrition has less than 5g of protein in a 70g bar of the Coconut flavor, 43.4g of carbohydrates with just shy of 20g of that sugar, 14.7g of fat, and 324 calories. You'll probably want to treat the product as a solid source of nutrition, specifically carbohydrates with that 40-plus grams and minimal protein. The functional food is out now in the UK and Europe in three flavors on top of the aforementioned Coconut in Yogurt Peach, a refreshing Forest Fruits Yogurt, and Nuts.